Hey there, nice of you to join us today!
Have you ever wonder if you could and how to retrieve Netsuite Web Services Logs for faster case resolution?
Well, you could! And below is a guide on how you would do it.
In NetSuite, when you're submitting an issue with Web Services execution, their support usually NetSuite asks to provide Web Services request and responses files.
SyncApps then uses SuiteTalk (SOAP Web Services) to connect to NetSuite API.
For you to retrieve NetSuite Web Services logs, please do open menu Setup > Integration > Web Services Usage Logs. Filter then can be specified to limit specific operation, time or record type. Example would be for Saved Search retrieval issue, "Search" action can be selected.
Request and response files can be downloaded by clicking view links. See screenshot below for your reference: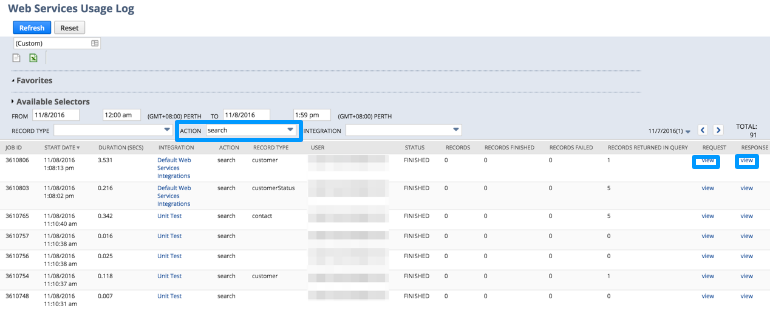 Please do not forget to give us feedback if our support was helpful. We strive to provide the best user experience from your feedback.
For any more query, email us at support@cazoomi.com and our 24/7 support folks would be glad to help you out.