YES! INSTITUTIONAL DISCOUNTS:  Recieve 50% off all pricing plans!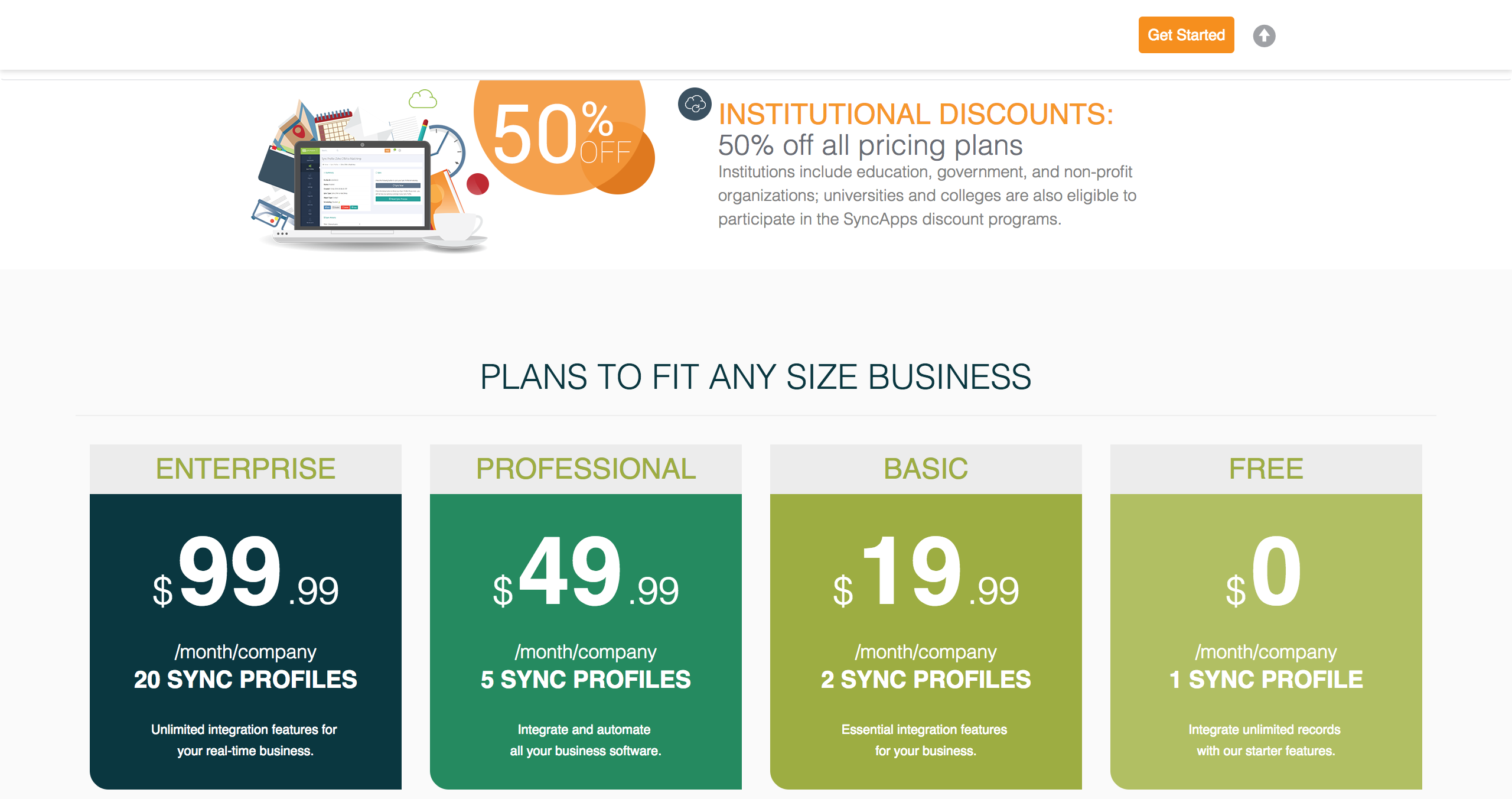 *https://www.cazoomi.com/pricing/
Institutions include education, government, and non-profit organizations; universities and colleges are also eligible to participate in the SyncApps discount programs.

In your SyncApps account, this discount is automatically applied to all .org and .edu Trial emails in our system upon upgrade. Please note that the 50% discount is applied to subscription fees only. Add-Ons and Services Package fees are on their regular rates.

If you're an Institution with a different type of email just send our 24/7 support@cazoomi.com team a note so we can get your SyncApps account updated for the 50% today.