Getting a copy of your invoices or even changing who they are sent to on your accounting team just go easier.
We have rolled out our "Invoices Resend" feature on My Account, so please head to your SyncApps dashboard, press "My Account" to get your last 12 invoices anytime you need them.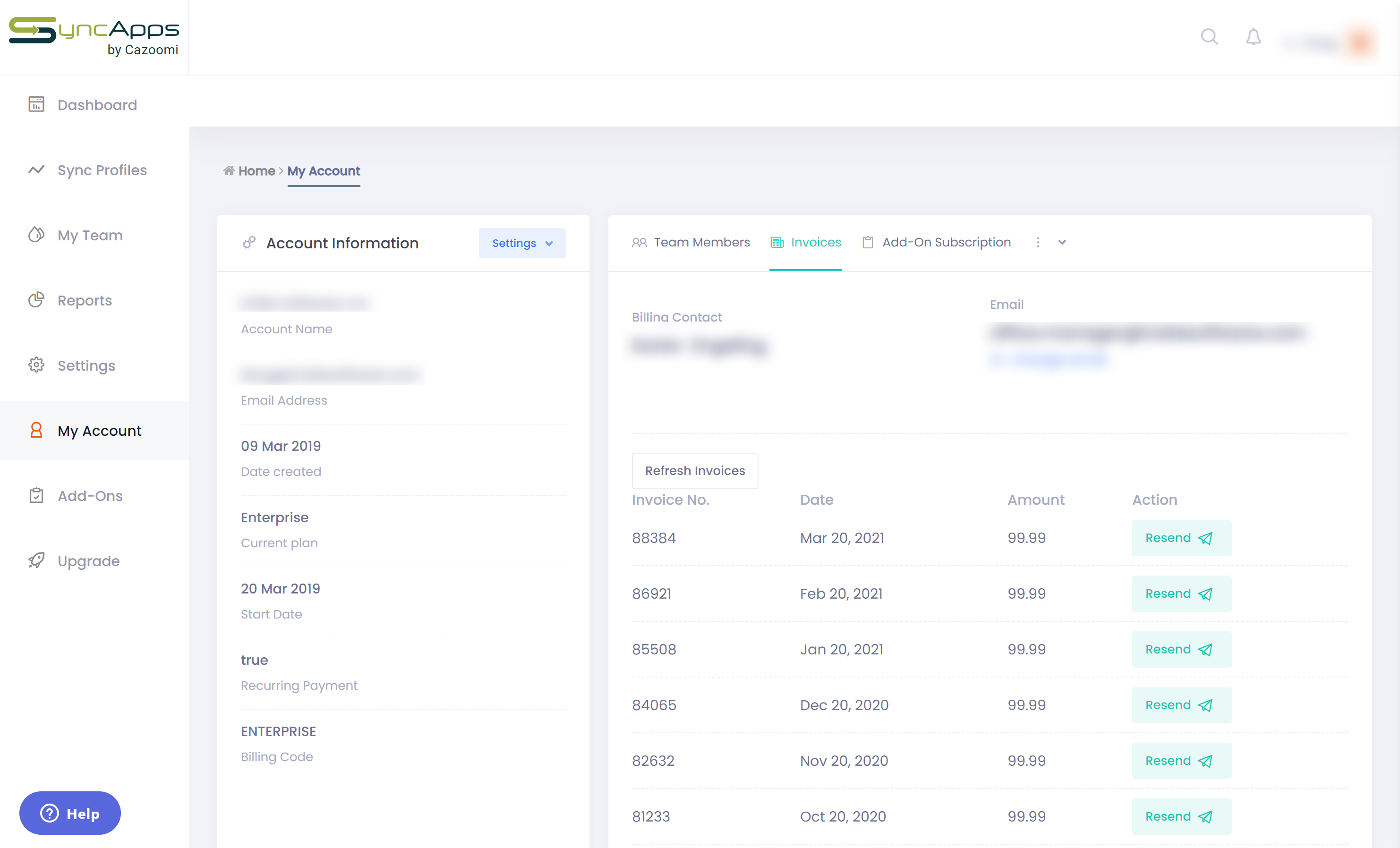 Make sure that you're logged in as the Team Lead to get the copy of the invoice and you'll see the "Invoices" tab.
If the date of the invoice you're looking for is not there, send a note to our 24/7 Support Team today so that the old invoices will be resent to you.
If you need to change who the invoices are sent to just tap the Settings tab by your Account Information to do this task: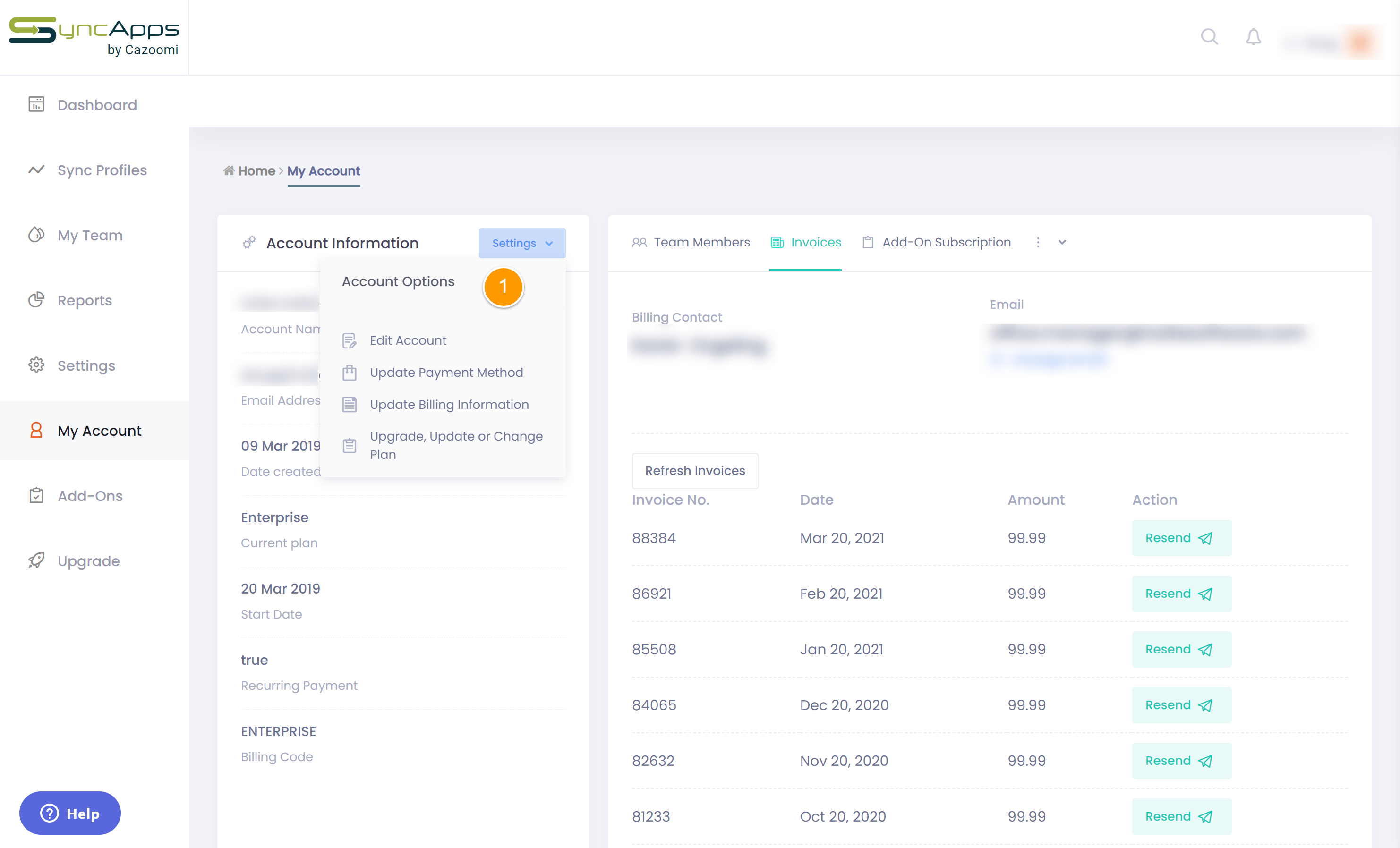 Paypal Invoice:
To get a copy of your invoice the only way in PayPal is to log into your PayPal account and download from PayPal as SyncApps does not maintain PayPal invoices.