Are you planning to integrate your records on the hour?
Well, our Basic Plan has the cool features you need for syncing data, when you need it.
Basic Includes:
All Integrations
2 Set Ups
Sync 1 - 1,000,000+ Records
Sync Scheduling (1, 6, 12, or 24 hours)
24/7 Support
Other features are available as Add-Ons or when you upgrade to our Professional or Enterprise Plans.
Test out our SyncApps integration today by pressing the "Get 2 Weeks Free".
SyncApps will charge your Basic Plan on a monthly or yearly basis depending on the choice you have selected.
Monthly: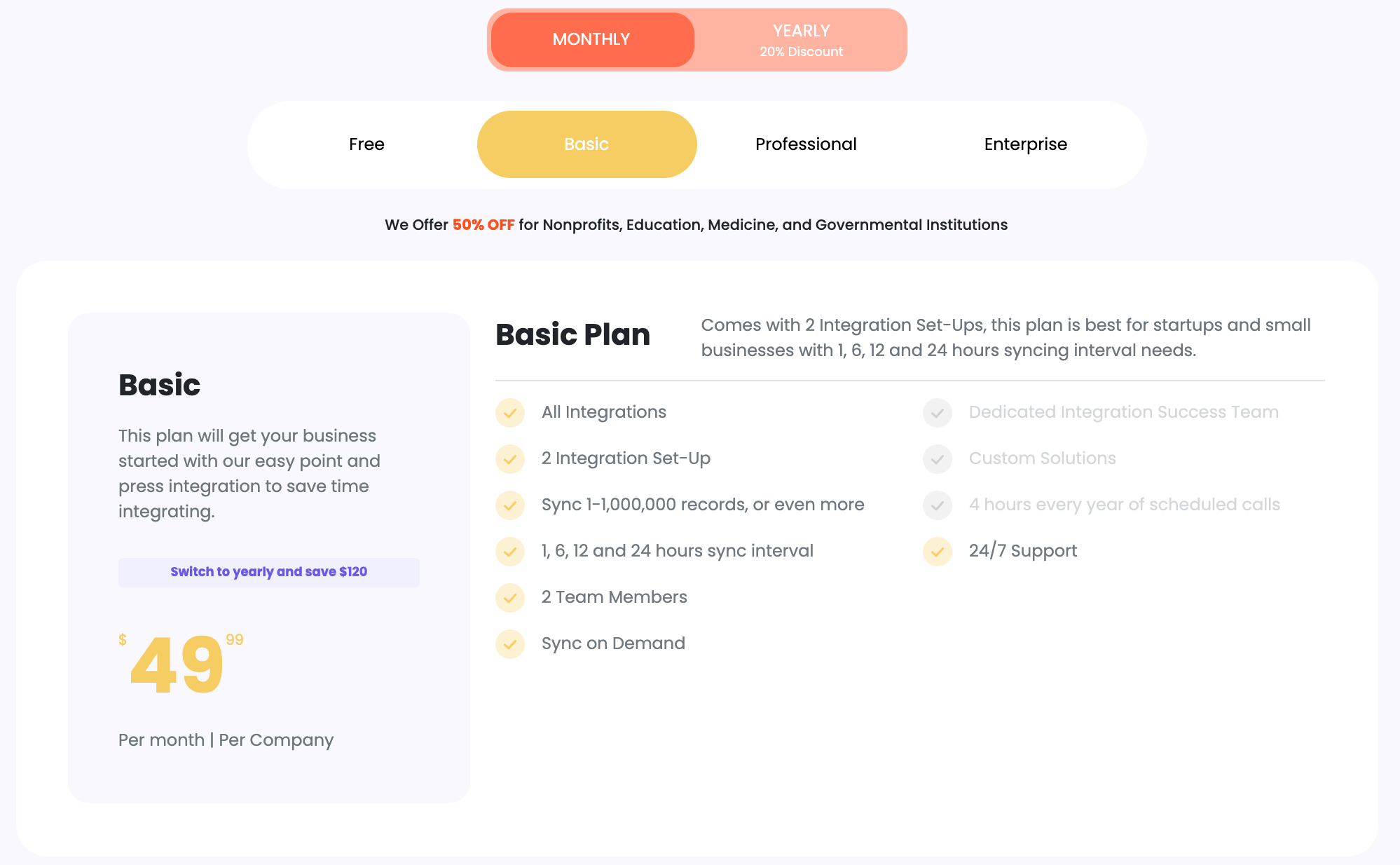 Yearly: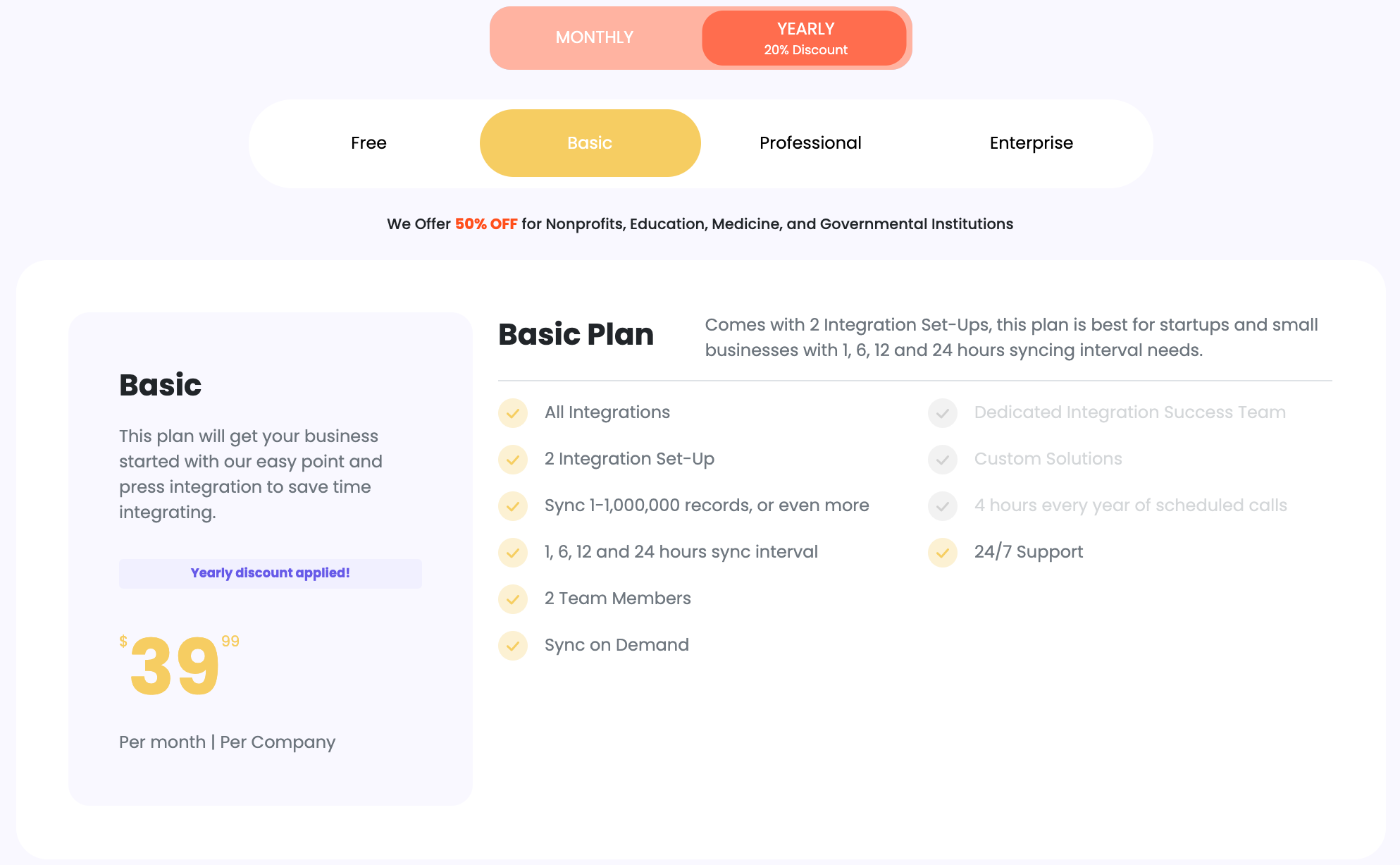 Add-Ons are charged monthly, and Services Package is charged per session.
You may also Cancel your SyncApps account anytime.
We do also offer 50% discounts for all nonprofits and institutions.
Check out Subscribers solving real-life use cases on SyncApps here!
Need some help?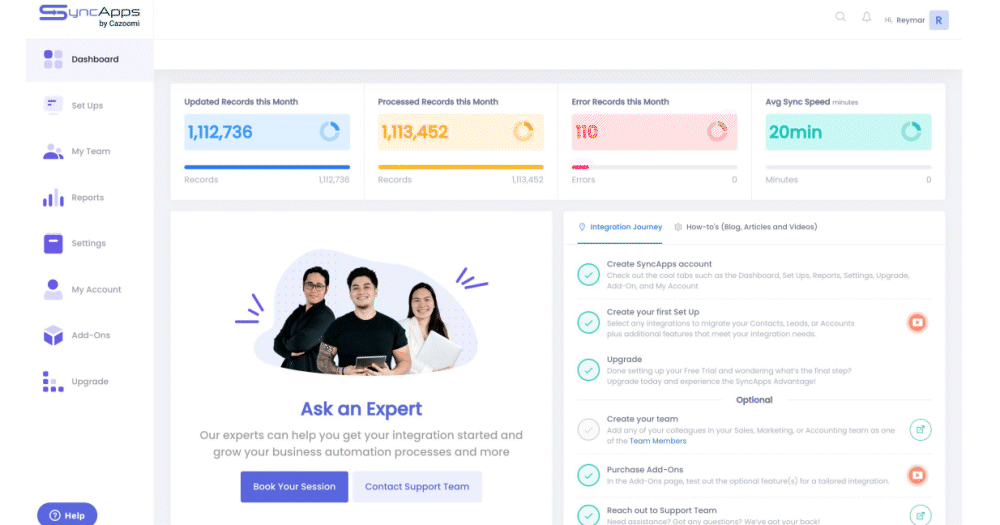 Check out the options below on how you can contact our Support Team and find the answers you need to help you with your SyncApps integrations.
Help Center & Email is 24/7 to support@cazoomi.com | Live Chat & Phone is scheduled.
FAQs
Check out these Help Desk articles for answers to frequently asked questions.
Get Started | Login Issues | Pricing
Check out our subscriber's story here on how SyncApps helped them save hundreds of hours per year!