To map the CRM Address and Mailchimp Address fields, there are two ways to go about it based on company preference.
Mailchimp Address Data Type fields
Text Data Type fields
1) Mailchimp Address Data Type fields
If using Mailchimp Address Data Type fields, please follow the rules below as Mailchimp Address Fields all need to be mapped for CRM data to flow to the Mailchimp Address.
If one field is incorrect, then the whole record will fail to sync to Mailchimp as per their API rules.
So you need to use the following mapping: Field label and type are important here.
Address <> Street Address
City <> City
State <> State
Country <> Country
Postal Code <> Zip
The 5 fields above mapping rules are only applied if you are using Address Data Type fields in Mailchimp.
Please see here for Mailchimp address rules.

The address data type can be distinguished in field mapping with like the screenshot below: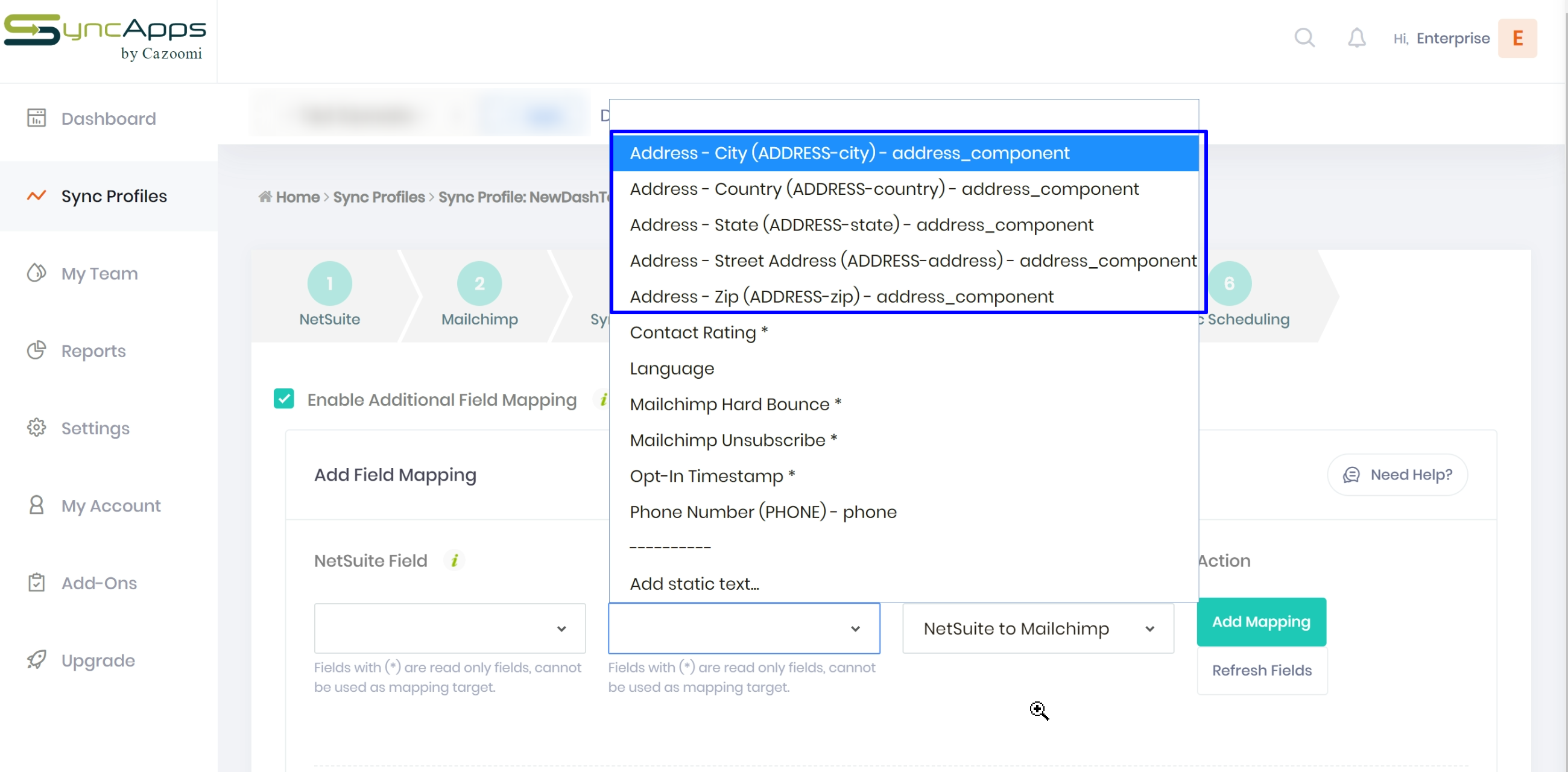 2) Text Data Type fields
Mailchimp Address fields are quite strict so the best practice is to use a text field for each address component for the 5 merge text fields for street, city, state, zip, and country.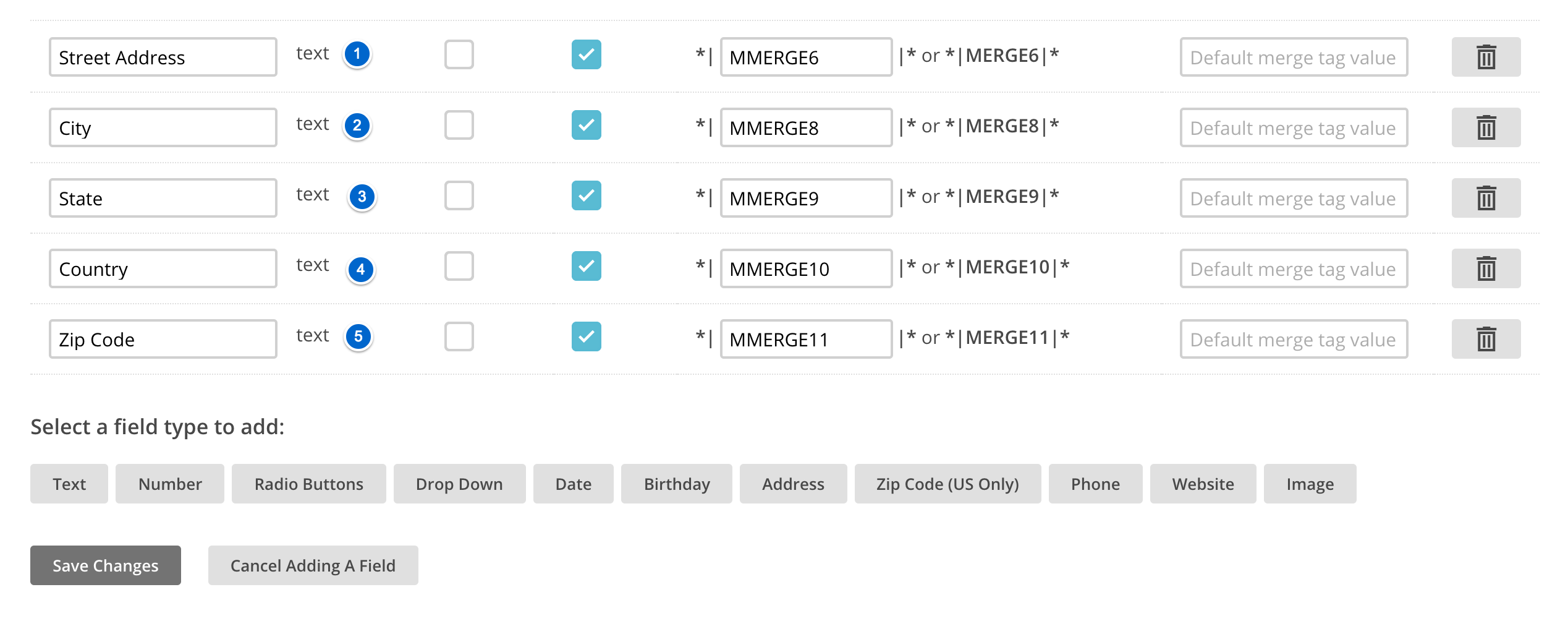 EXAMPLE:
If you're needing subscribers to be able to update their existing address in CRM from Mailchimp then after mapping the fields just select in Step 2 of the Sync Profile this feature below.
*Update YOUR CRM if subscribers update their profiles in Mailchimp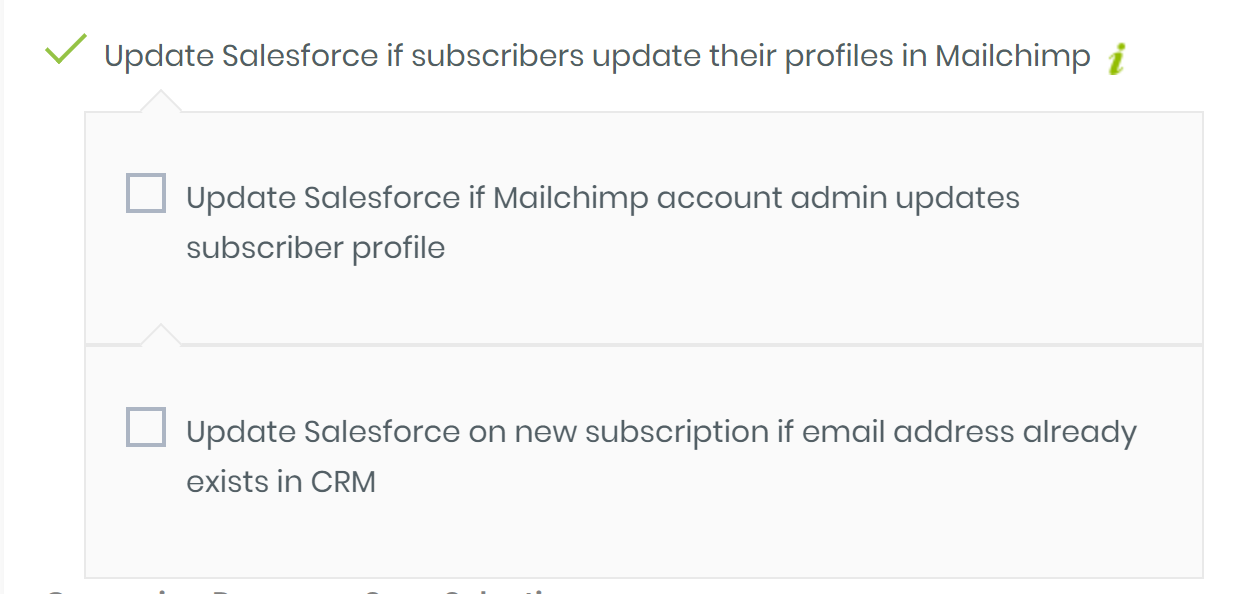 Mailchimp Update Profile Form or Mailchimp Preference Center is used to accomplish updating CRM records with changed fields.
This will use mapping configuration to update data. Please make sure you configure the mapping correctly. A webhook will be set up in the specified Mailchimp Audience by SyncApps if this option is enabled.