Apto, a Salesforce CRM Sync integration connects the dots between Constant Contact in under 5 minutes. Integrating with Apto, the #1 Commercial Real Estate software running on Salesforce, you can utilize the common Salesforce Contact object.
Please note that Apto uses the available method for "Salesforce Platform" licenses which is Notes for Campaign Response Sync Mode in Step 1 of your Sync Profile. If you would like to sync back, Campaigns in Salesforce or Activities make sure this is an active feature in your Apto account.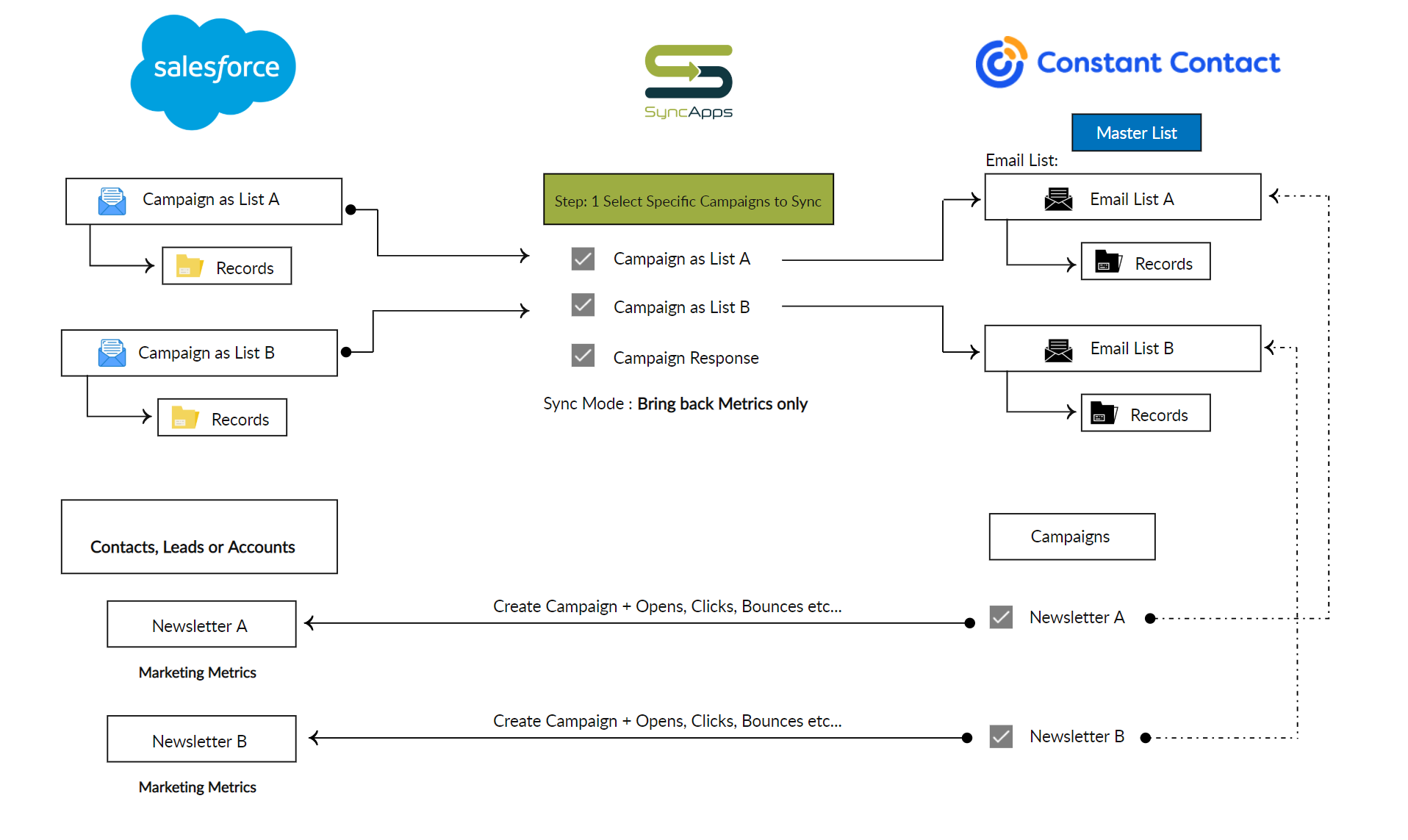 With Salesforce CRM Sync enabled, Constant Contact will automatically sync contacts & leads in Salesforce CRM to subscribers in your lists.

All marketing metrics to contacts and leads are captured in Salesforce CRM, including opens, clicks and forwards counts.
Automation | Email, Subscribers & Social Media lists synced

Automatically sync lists from Salesforce CRM to Constant Contact for powerful marketing segmentation using Salesforce CRM Sync.
Segmentation | Customers, Subscribers from FOLLOWERS

Utilize Salesforce CRM custom field mapping to capture more data automatically to your Constant Contact lists.
Synchronization | See how easy keeping ALL your marketing channels in sync can be!

Schedule it and forget it using Salesforce CRM Sync today!