Hey there, thanks for stopping by to review how IP addresses work within your integration.
Let's take a look at Server IP Addresses that you might need if your requirements for integration rely on them.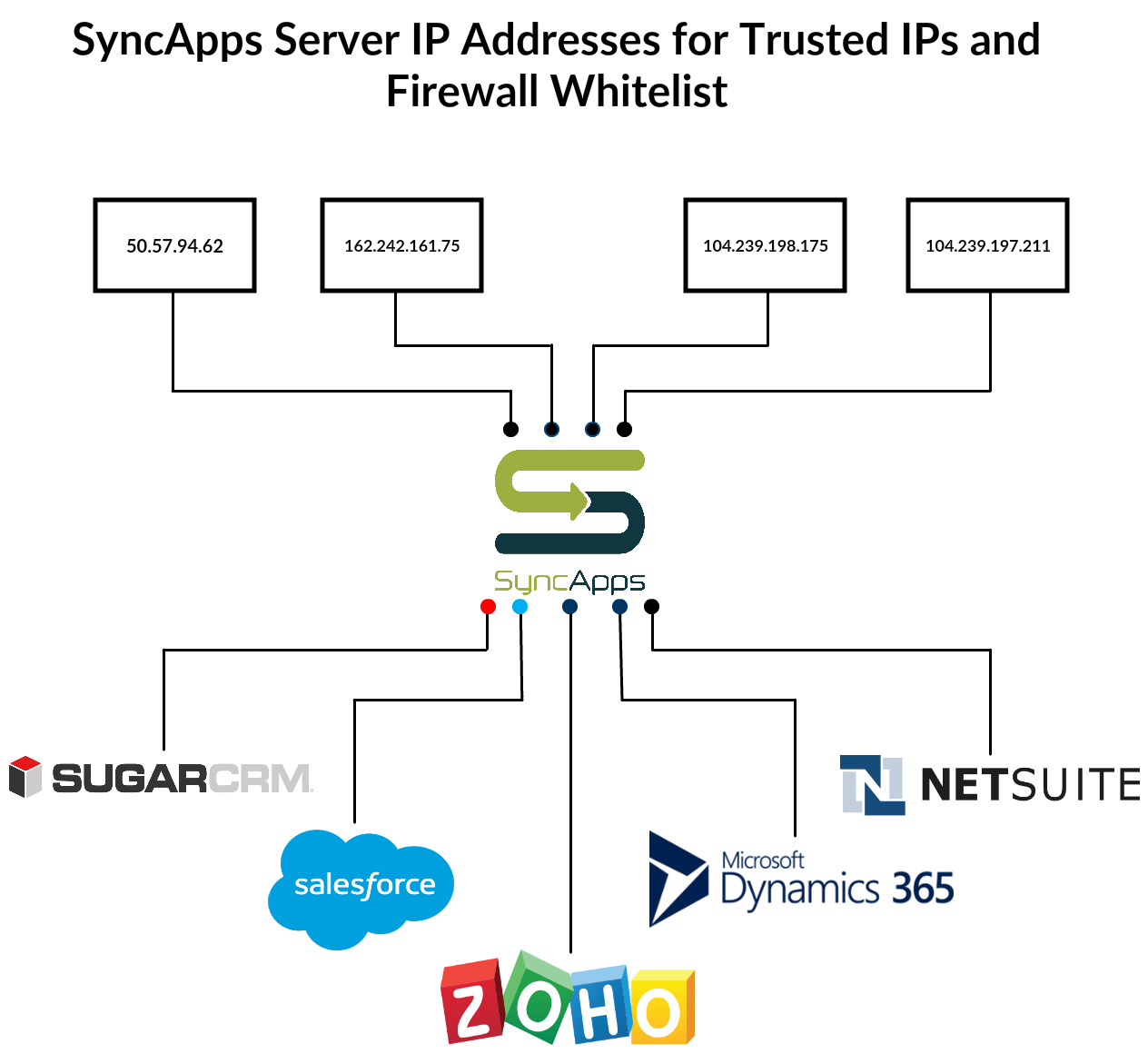 If you have on-premise software such as SugarCRM On-Premise, Dynamics 365 CRM with a firewall configured, or Zoho CRM, please add the following IP addresses to your firewall whitelist so SyncApps servers can connect to your applications:  
50.57.94.62
162.242.161.75
104.239.198.175
104.239.197.211
The above IP addresses also need to be added to the trusted list if you use Salesforce trusted IPs, Apto without Salesforce Token, NetSuite IP address restriction or other IP address based restriction rules.
Below is a NetSuite Error example:
Error on sync: Invalid login. IP Address does not match any of the IP Address rules specified for this entity. (Error code: USER_ERROR)
The absolute solution for that is to add the SyncApps IP addresses to trusted networks list.
Below is Salesforce Specific Error Issues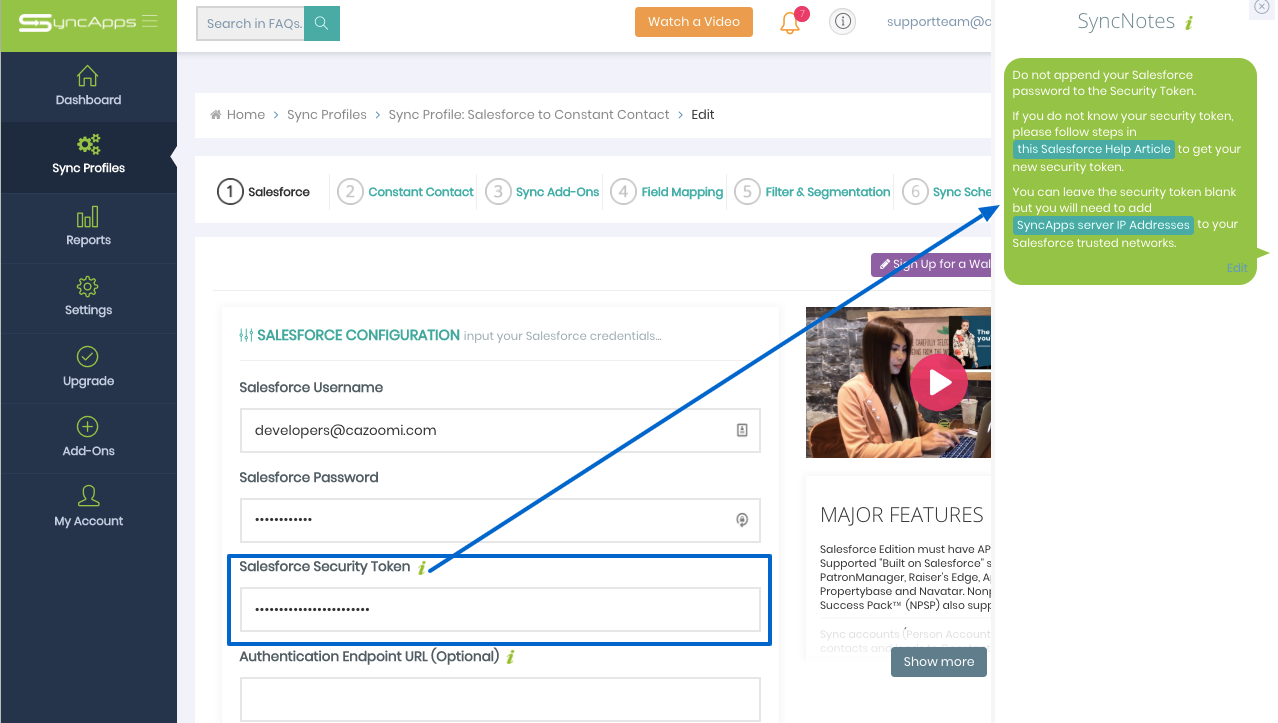 Invalid username, password, security token; or user locked out. Are you in a new location? When accessing Salesforce--either via a desktop client or the API--from outside of your company's trusted networks, you must add a security token to your password to log in. To receive a new security token, log in to Salesforce at http://login.salesforce.com and click Setup | My Personal Information | Reset Security Token. (Error code: LOGIN_MUST_USE_SECURITY_TOKEN)]
Its solution is to add the SyncApps IP addresses to the trusted networks list. 
Feel free to email our Support team if you have any problems you need to address as we are excited to have you as subscribers for the next growth build-out at Cazoomi.
Check out our subscriber's story here on how SyncApps helped them save 100s of hours per year!

Thanks again for subscribing and let us hear from you when you have questions, enhancement requests or any issue.