A Marketing Lists can be used to sync your Accounts (Person Accounts), Contacts, Leads and Campaign Members to Act-On Software, Constant Contact, Delivra, Drip, ExactTarget, Klaviyo, Mailchimp & VerticalResponse.
Once installed the Marketing List can serve as a way to bring records back and forth to your Marketing Automation Solution of choice.
Also, a key feature in the Marketing List is if the record in Salesforce is part of a Campaign and is marked as Email Opt Out then it will automatically be removed from the synced Campaign via SyncApps.
To install the Marketing List in your Sandbox please download using test.salesforce.com today!
To install the Marketing List in your Salesforce Production instance download using login.salesforce.com now.
To see more on Salesforce integration features head here to get in-depth integration set up guidance and best practices around SyncApps flows for Mailchimp, Constant Contact, and others.
Flows: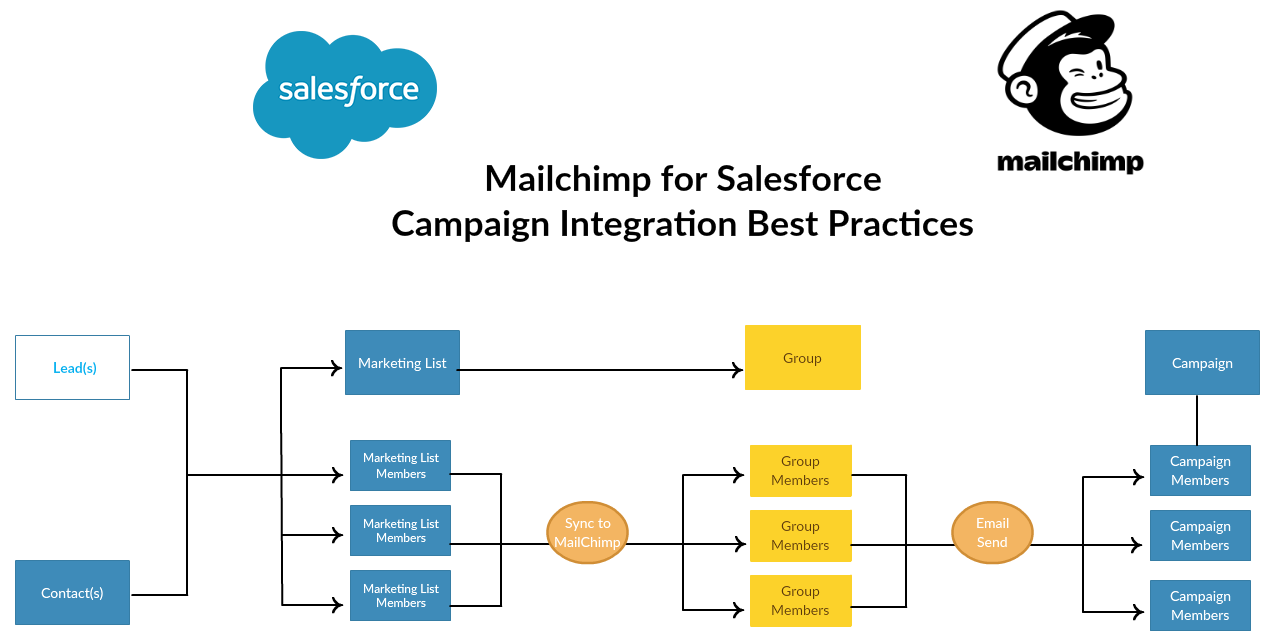 See all the updates to Marketing Lists here...