Looking to tackle an automation use case and need a feature to match it?
No problem! Please feel free to submit your enhancement or suggestion as an Idea to our 24/7 Support Team and we'll see if it is feasible.
The SyncApps team regularly reviews all ideas from our subscribers' suggestions thru support tickets and live calls so please do let us know!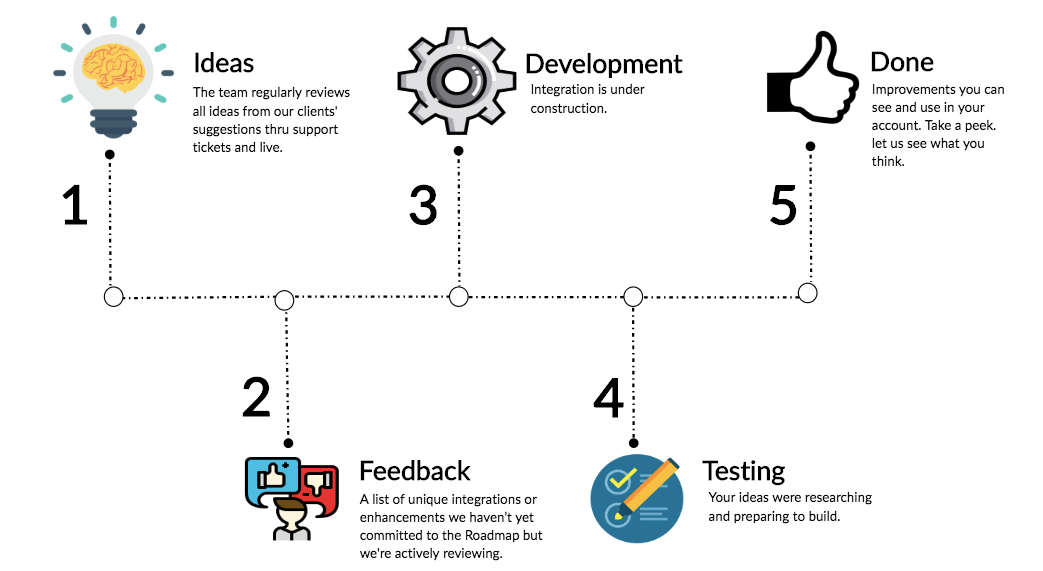 Need some help?
Check out the options below on how you can contact our Support team and find the answers you need to help you with your SyncApps integrations.
Help Center & Email is 24/7 to support@cazoomi.com | Live Chat & Phone is scheduled
FAQs
Check out these Help Desk articles for answers to frequently asked questions.
Get Started | Login Issues | Pricing
Check out our subscriber's story here on how SyncApps helped them save 100s of hours per year!