Support availability is very crucial if needing help with your integrations in SyncApps.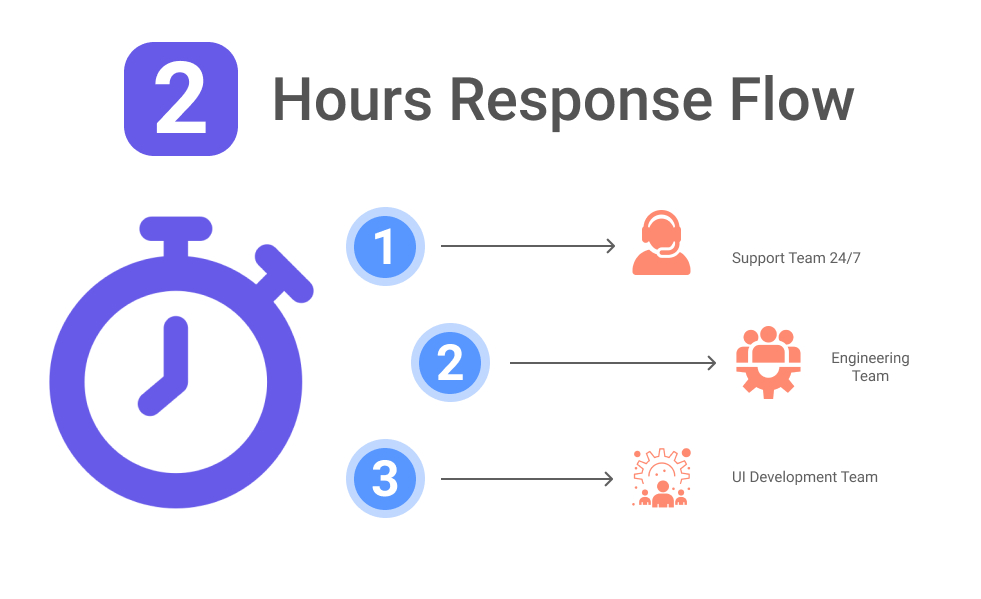 Our support is 24/7 so we aim for a quick turnaround on all questions and scheduled calls too! Our current response times are within 1~2 hours. Resolution times vary as do integration issues since sometimes they are easy and sometimes super hard.
Technical Support is available to Free and Paid subscribers alike!
We got you. Log in to contact a support agent, or inside your SyncApps dashboard to ask your question of our staff or you can reach out thru support@cazoomi.com.
Alternatively, if you need a call, you can always pick your preferred time here.
Check out the options below on how you can contact our support team and find the answers you need to help you with your SyncApps integrations.
Help Center & Email is 24/7 to support@cazoomi.com | Live Chat & Phone is scheduled
FAQs
Check out these Help Desk articles for answers to frequently asked questions.
Get Started | Login Issues | Pricing
Check out our subscriber's story here on how SyncApps helped them save 100s of hours per year!