Are you having difficulty figuring out how Salesforce Campaigns and Mailchimp integrate together?
Here's a use case to help you understand more about Salesforce Campaigns and how the integration and reports work.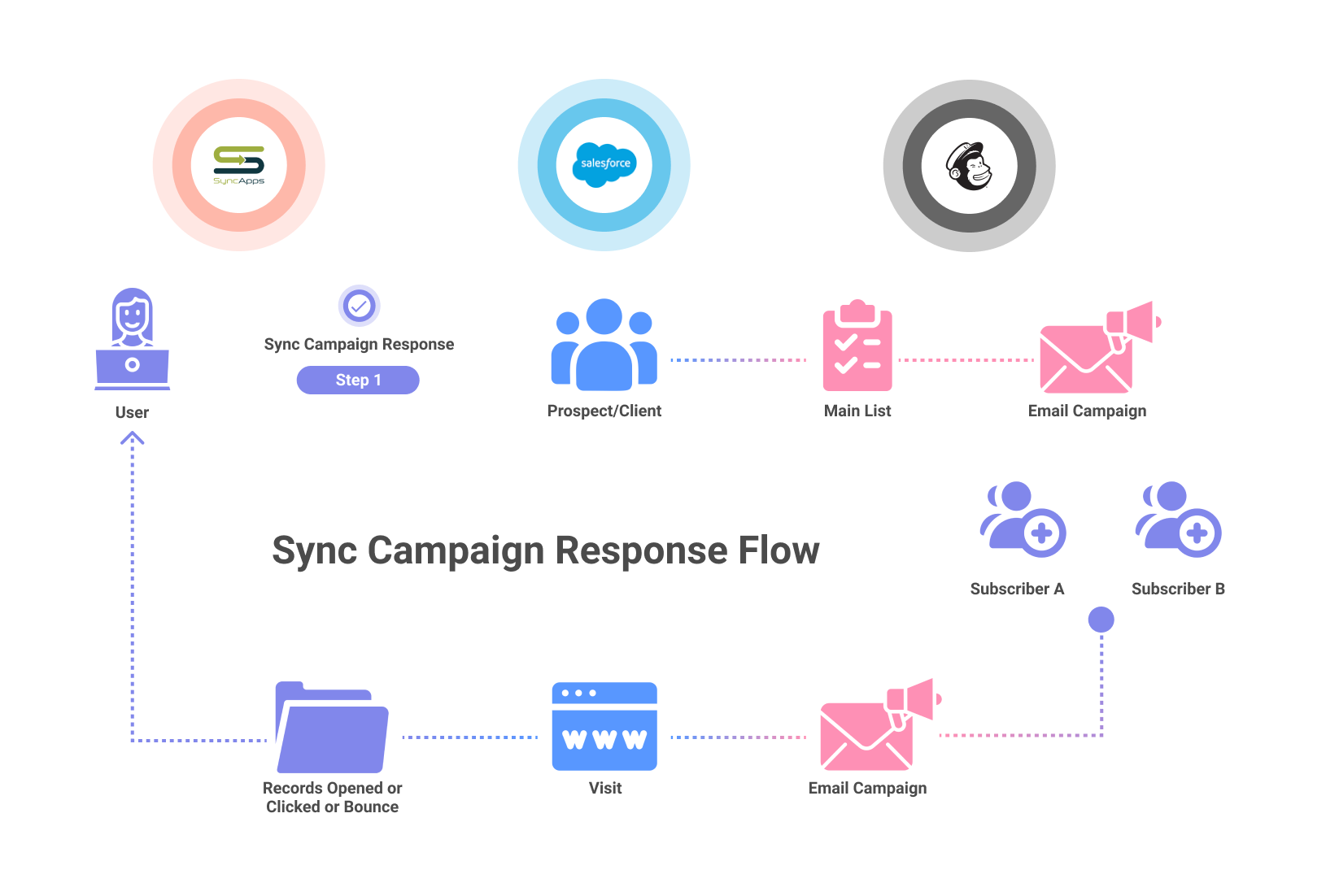 Subscriber:
I have a few quick questions related to the sync history of SyncApps & Salesforce reporting.
We sent out a blast earlier this week to 2000+ recipients, but only 1649 show as updated. Curious to know why the others didn't update. Might require a dive into the data to ensure everyone is accounted for.
Perhaps they were leads that were added to Mailchimp before the sync tool was deployed?
Cazoomi:
The 1649 figure is email addresses retrieved from campaigns you selected: ABC Services, Contact Us Form, HR Services, ABCD Services, International, Not Defined, October 2018: Webinar Invitation, ABCDE Services, My Services, September 2018 E-mail Blast.
Please also note that email addresses in the cleaned and unsubscribed list will not be synced. Also if the 2000+ recipients reside in Mailchimp, then the numbers could not be compared because there might be contacts in Mailchimp that are not in the selected campaigns mentioned above.
Best Practice: Syncing all leads instead of select campaigns solves many issues for this type of reporting.
Subscriber:
Under certain specific leads within Salesforce, I can see that several of the same (and some different) campaigns were mapped over. Any idea why? I can provide screenshots if need be.
Cazoomi:
For Campaign Response from Mailchimp, SyncApps will create a Campaign in Salesforce for each Mailchimp campaign. If you check out Mailchimp, you will see several campaigns with the same name which demonstrate this functionality.
If using Mailchimp Tags or Groups for the segmentation in Step 2 of your integration then when someone is removed from a synced Campaign in Salesforce then the Tag will also be removed in Mailchimp or in the case of Groups they will be removed as well.
Subscriber:
How does Salesforce report activity in terms of opens, clicks, bounces, etc.?
Cazoomi:
Currently, SyncApps tracks the number of clicks, opens, and bounces for each record in campaigns. You will just need to put the fields into the appropriate layout(s).
Need some help?
Check out the options below on how you can contact our support team and find the answers you need to help you with your SyncApps integrations.
Help Center & Email is 24/7 to support@cazoomi.com | Live Chat & Phone is scheduled
FAQs
Check out these Help Desk articles for answers to frequently asked questions.