Use Zendesk Time Tracking? Sync it back to NetSuite on our Enterprise plans!
To enable Time Tracking in your integration just check the feature in Step 1 "Sync Time Tracking information".
If this option is checked SyncApps will sync time tracking information from Zendesk to NetSuite time tracking. Next, enter the NetSuite Service Item in Step 3 of this integration to sync back time tracking for it.
Please note that Zendesk Time Tracking software must be installed in Zendesk. Download it here if you have not already into Zendesk.
Lastly, check NetSuite for each case that is using Time Tracking to see the results.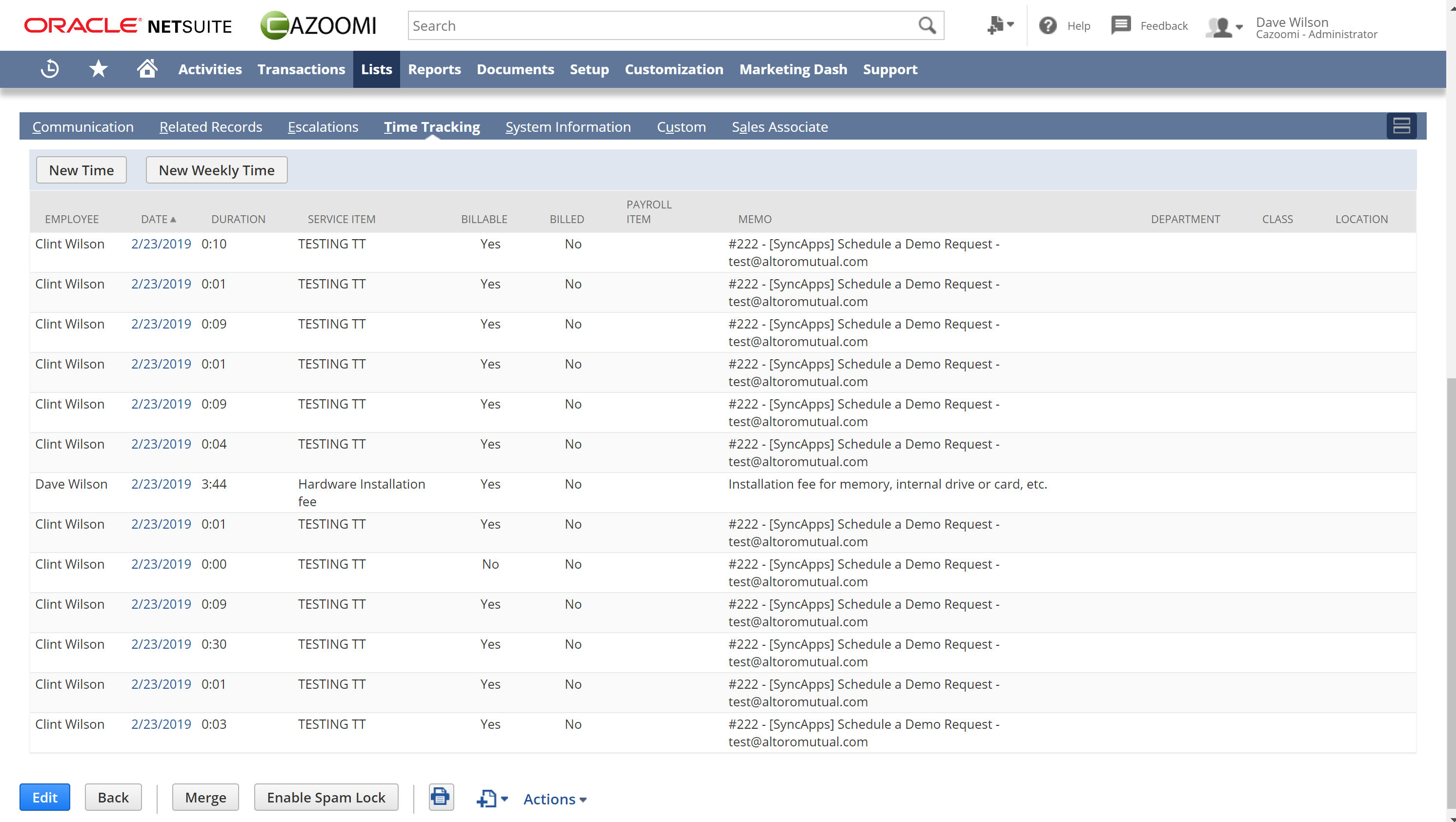 How Time Tracking Works in NetSuite | How Time Tracking Works in Zendesk
If you want a live demo please reach out to our integration experts today.