NetSuite New Feature rolls out:

NetSuite Subscription(s) to Marketing Automation List(s)
Unsubscribe from Email Service Provider ( ESP ) will remove a subscriber from NetSuite subscription.
NetSuite's Global subscription status is not taken into account nor affected in any way.
Each NetSuite Subscription will create a List for Constant Contact, Delivra, MailChimp (customization needs to be enabled by SyncApps team), VerticalResponse + others...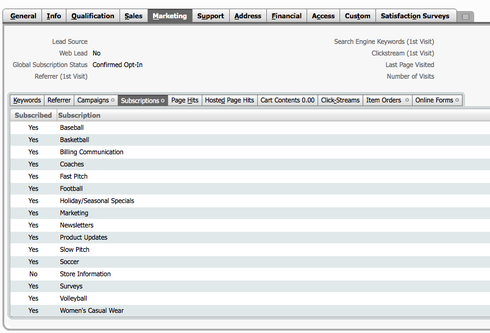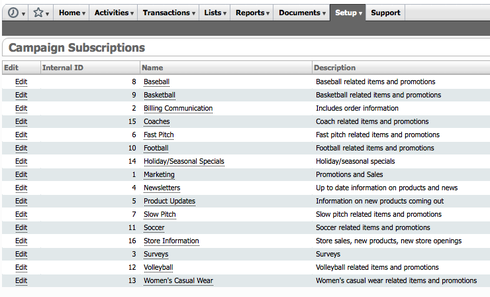 This feature is now available on any Trial of SyncApps.
Marketing Automation Scenario(s) in which this feature really works well:

Step 1: The Enterprise client sets up 10 Sync Profiles, sets each to sync a NetSuite Subscription to a MailChimp Master List

Step 2: A Subscriber in MailChimp unsubscribes from MailChimp Master List #3 thus opt-outs their record in NetSuite for this Subscription #3 yet the Customer/Contact is NOT unsubscribed and synced to NetSuite's Global Opt-Out as they have still Opted into 9 MailChimp Lists
You will just need X number (in the above use case 10) Sync Profiles to sync X (in this use case 10) number of subscriptions.

Each subscription you currently have in NetSuite under Setup > Marketing > Campaign Subscriptions will be available to select in each Sync Profile Step 1 of the configuration.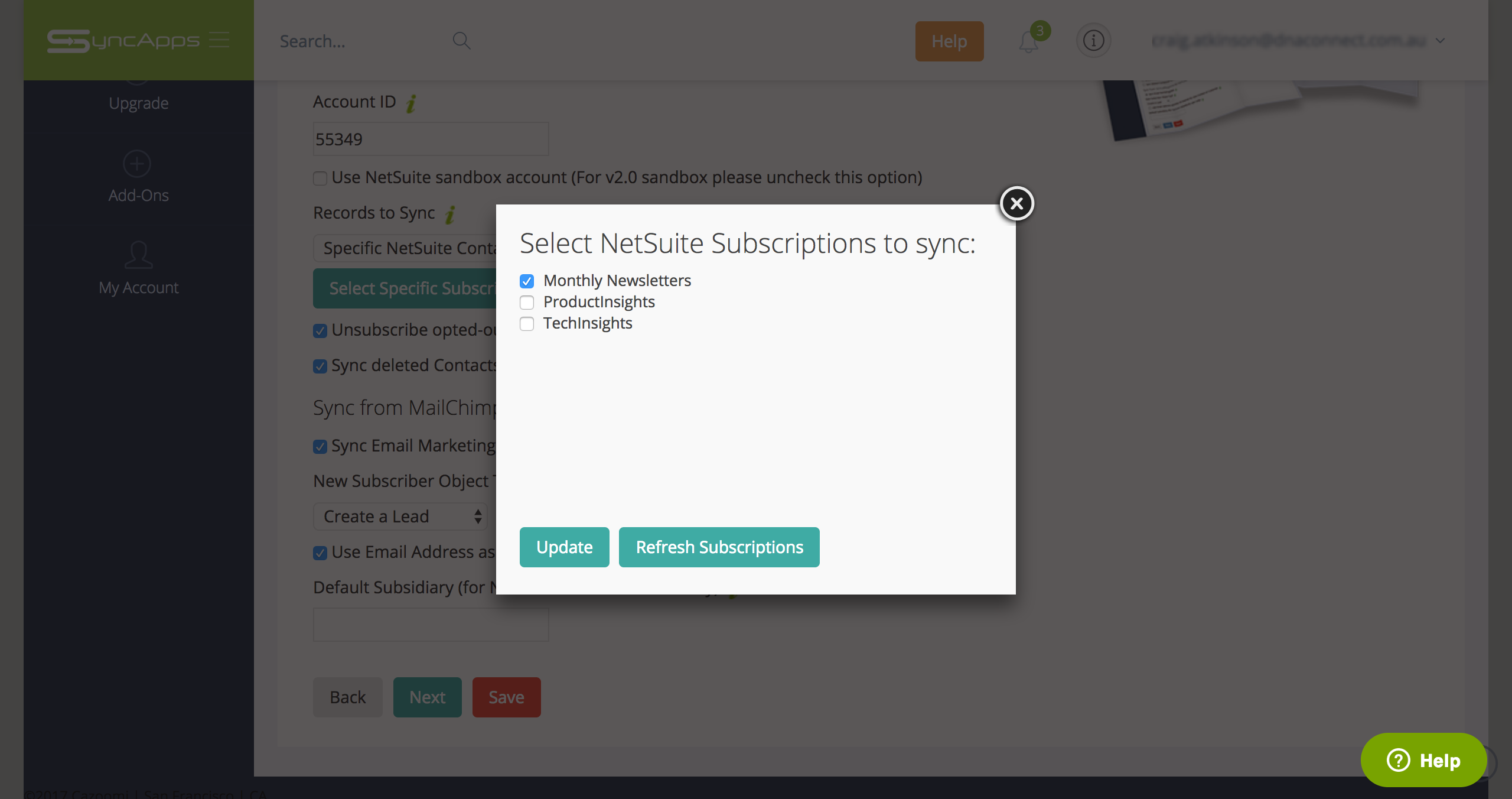 Once this is set up in each Sync Profile then anytime a subscriber in your marketing automation platform like MailChimp unsubscribes from a Master List the NetSuite Subscription will be updated.