Trying to marry your NetSuite Subscriptions for Contacts or Customers to your Marketing Automation solution without affecting the NetSuite Global Subscription Status?
NetSuite Subscriptions feature can be applied to Drip, Klaviyo, Mailchimp Audiences and Groups, Constant Contact Lists, ActiveCampaign Lists and any of our supported Marketing Automation solutions.
Let's see how that works for all marketing automation solutions we support today.
Each NetSuite Subscription will create a List automatically for Constant Contact, Delivra, VerticalResponse, Klaviyo, Drip, and others.
Use Klaviyo?
Let's see how that is accomplished today using a NetSuite & Klaviyo example below.
Here is a flowchart showing how NetSuite Subscriptions can flow from each Contact or Customer - any status, to Klaviyo. Other marketing automation solutions integrating NetSuite work in a similar fashion in that each Subscription can create a List or Group or Segment.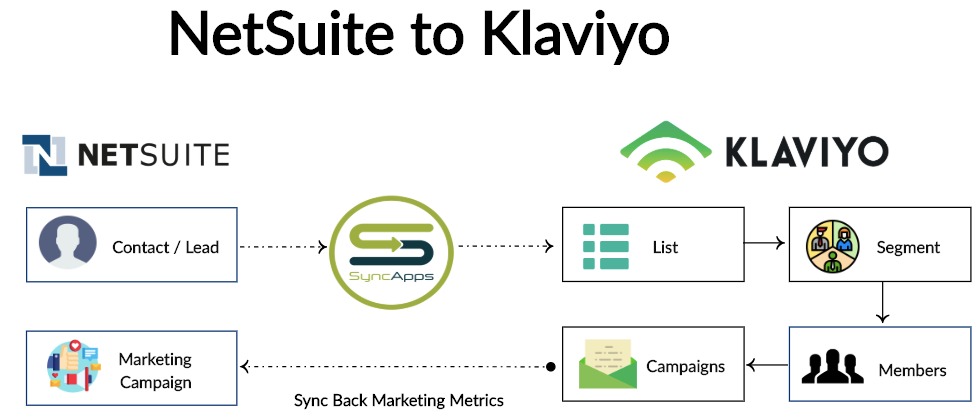 A few fun facts:
NetSuite Subscription(s) to Marketing Automation List(s) work on a one to one basis bidirectionally. Permissions for "Setup - Setup Campaigns" are needed on the NetSuite side.
Please note that adding a NetSuite permission does not affect a role immediately. It may take up to 24 hours before it is applied.
Unsubscribing from your Marketing Automation solution's List will remove a subscriber from the NetSuite subscription.
If you have selected this feature below in your integration setup below then please note the following.
Feature:
Use "a NetSuite Subscription" subscription status instead of Global Subscription status.
Note:
Unsubscribe feature from ​your Marketing Automation software being integrated will remove the subscriber from the NetSuite​ specific subscription set up on each Sync Profile to correspond to your List, Audience or Group. ​
Use Mailchimp?
Let's take the case of a Mailchimp Audience with Groups:
By default, NetSuite Soft Opt-Out is checked when a Mailchimp subscriber unsubscribes from an Audience in Mailchimp.
This is not the case when using the NetSuite Subscriptions feature in Step 1 of your integration.
For this use case, using NetSuite Subscriptions in Step 1 would work to be your default opt-in/opt-out mechanism as each Netsuite Subscription marries to a specific Mailchimp Group so when they unsubscribe from a Group on the Mailchimp Update Profile Form they will be unchecked on the NetSuite side for that subscription.
A Mailchimp Audience needs to be created prior to the setup of the Sync Profile and named in Step 2 of set up.
Example: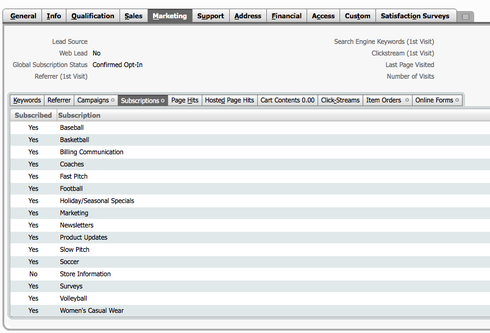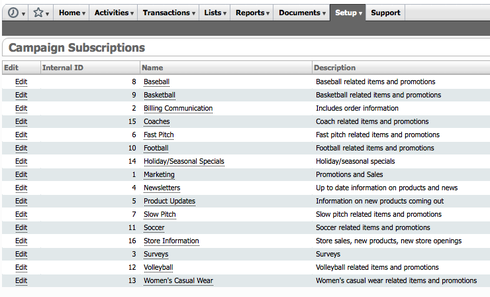 Marketing Automation Scenario(s) in which this feature really works well using Multiple Mailchimp Audiences to manage NetSuite Subscriptions:
Step 1: Set up 10 Sync Profiles, sets each to sync a unique NetSuite Subscription to a Mailchimp Group under each Audience.
Step 2: A Subscriber in Mailchimp unsubscribes from Mailchimp Audience #3 thus opt-outs their record in NetSuite for this Subscription #3 yet the Customer/Contact is NOT unsubscribed and synced to NetSuite's Global Opt-Out as they have still Opted into 9 Mailchimp Audience
You will just need X number (in the above use case 10) Sync Profiles to sync X (in this use case 10) number of subscriptions.
Each subscription you currently have in NetSuite under Setup > Marketing > Campaign Subscriptions will be available to select in each Sync Profile Step 1 of the configuration.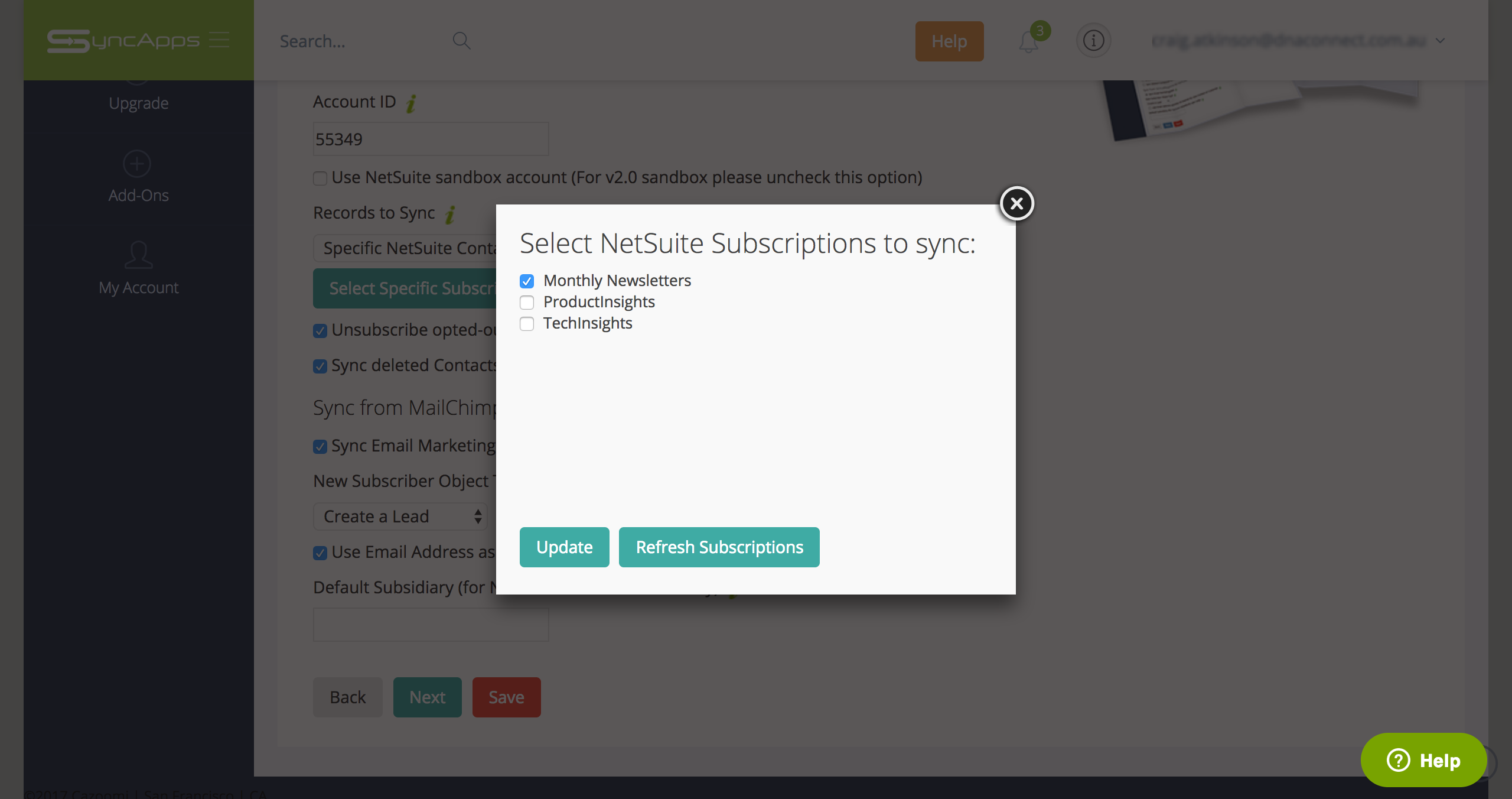 Once this is set up in each Sync Profile then anytime a subscriber in your marketing automation platform like Mailchimp unsubscribes from an Audience the NetSuite Subscription will be updated.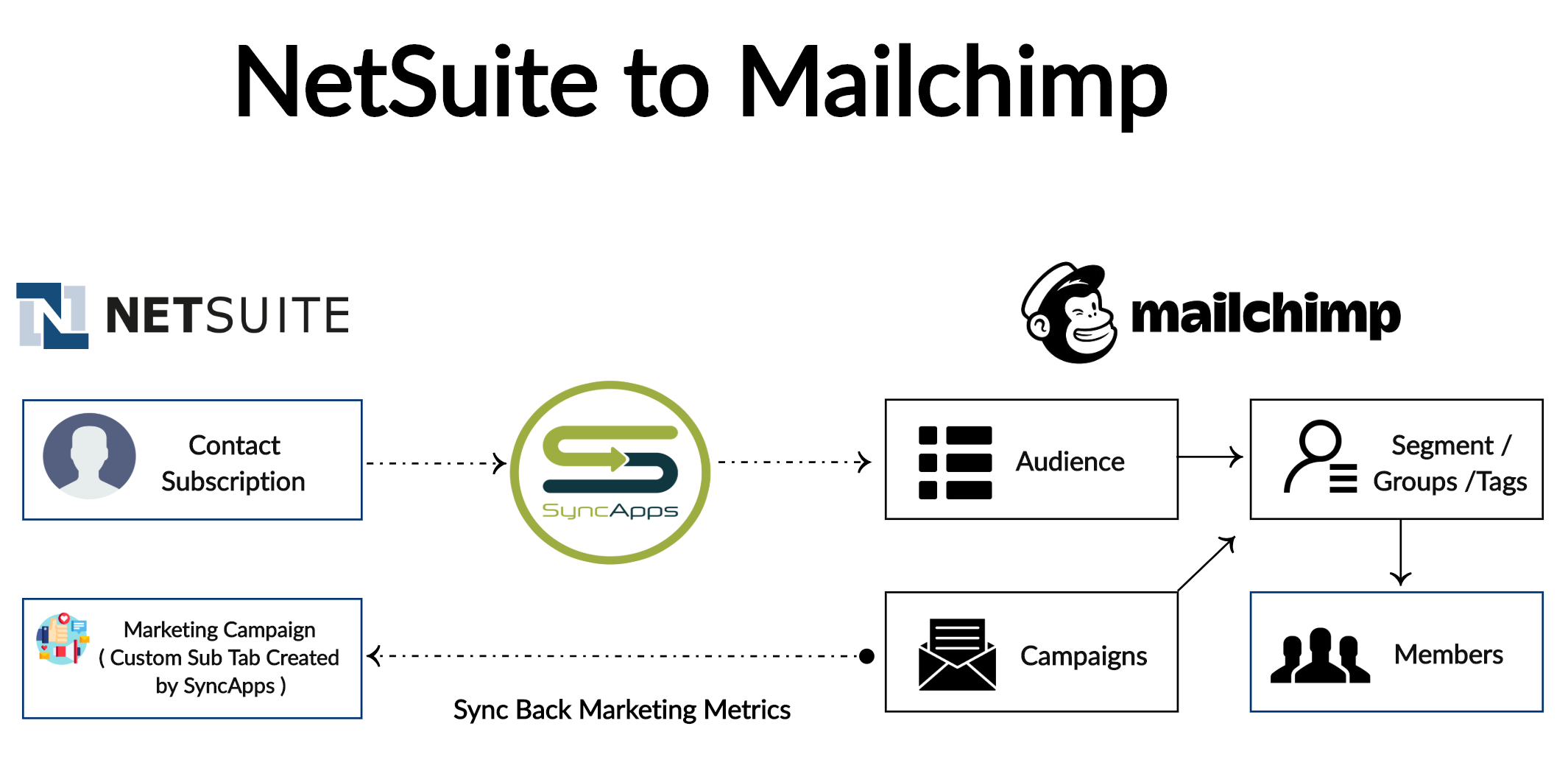 If you need to use NetSuite Saved Searches in tandem with this feature to limit your records flowing to your Marketing Automation solution then follow this example for a Mailchimp integration best-practice below:
One integration will sync the Subscriptions to Mailchimp Groups under each Audience and Global Subscription Status is ignored.
One integration can use your NetSuite Saved Searches to move records to Mailchimp Groups and Global Subscription Status is observed.
Have any questions on this feature of just need to discuss your requirements? Set up a time with our 24/7 support.