Grab our Full Sync from your Add-Ons tab inside SyncApps:
This Add-On is applicable to CRM and eCommerce platforms as once you purchase the Add-On you can set up your Full Sync schedule and Contacts or Leads removal from CRM list(s) or tags will be removed from matched Act-On/Constant Contact/Infusionsoft/Mailchimp/VerticalResponse List(s)/Group(s) during a full sync.
Please also note that "Full Sync" and "Reset Sync Profile daily" should not be used together.
Full Sync is available on our Paid Plans and also available to try on our Free Trial!
Full Sync currently is only available to set up in Step 3 of your Sync Profile when the following segmentation methods are selected in your Sync Profile:
* Zoho Campaigns
* Zoho List Views
* NetSuite Saved Searches
* Bullhorn Tearsheets
* Highrise Tags
* Salesforce Campaigns
* Dynamics CRM Marketing Lists
* Sugar CRM Target Lists 
* Enable Segmentation feature is selected in Step 5 (Filtering & Segmentation)
To automatically remove records from your Marketing Automation solution when they are no longer a part of any synced CRM Marketing List then subscribing to our "Full Sync" Add-On is a great solution as it is the only way to automatically remove a CRM member from a synced external Constant Contact or VerticalResponse list or Mailchimp Group.
Using Filtering and Segmentation with Full Sync?
Mailchimp Limitations:
The Full Sync Add-On will not remove a record from a Mailchimp Group if it does not match the filter anymore unless using a segmentation method in Step 1. If you want to sync all Contacts in Step 1 and just filter against your entire database yet still remove records from a Mailchimp Group then be sure to enable the segmentation feature on filtering in Step 5. Each "segment name" will be synced to a Mailchimp Group.
Please note:  The Full Sync Add-On is needed to remove a record from a Mailchimp Group if it does not match your Filter & Segmentation criteria set up in Step 5 of your Sync Profile.
Customization is also available if you would like to remove from a Mailchimp List each time the Full Sync Add-On is run.  Please let our 24/7 support team know, and we will enable it in your account.
If you enable segmentation on filtering including using the Full Sync Add-On, if a contact or lead is no longer part of a segment, SyncApps will remove the contact from Mailchimp Group (SyncApps does not also remove the contact from Mailchimp List so if you need to remove the record from a Mailchimp List, please let our 24/7 support team know and we will enable the feature in your account.)
Full Sync Add-On for NetSuite to Act-On or our other marketing automation integrations?
Need to test our Full Sync Add-On for NetSuite to Act-On? See our guide/use case below to help you get an idea of how to do it:
1. Create a NetSuite Saved Search named "Customization Test" and let's say it was initially 5 entries. Create an Act-On Marketing List named "Customization_Test" and set the NetSuite Saved Search to sync with that Act-On List. After which, press Sync and all 5 expected entries will be synced in the Act-On list.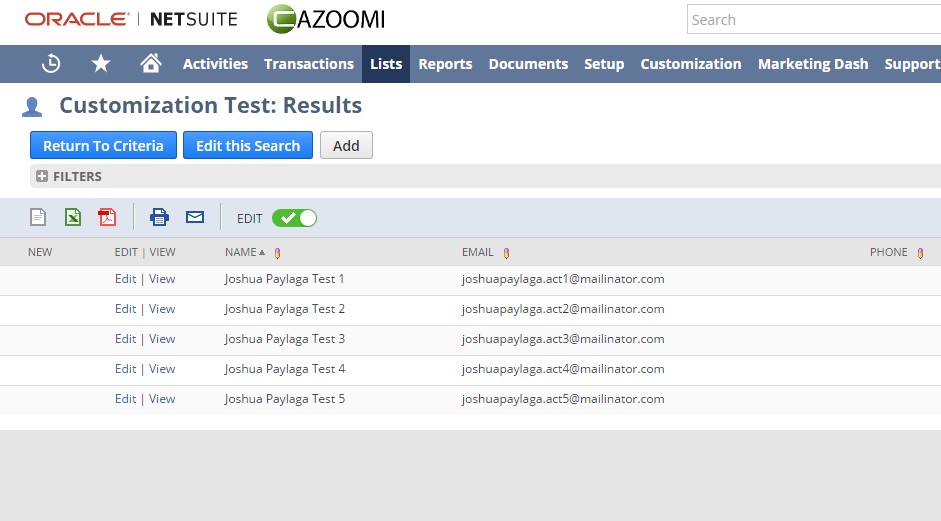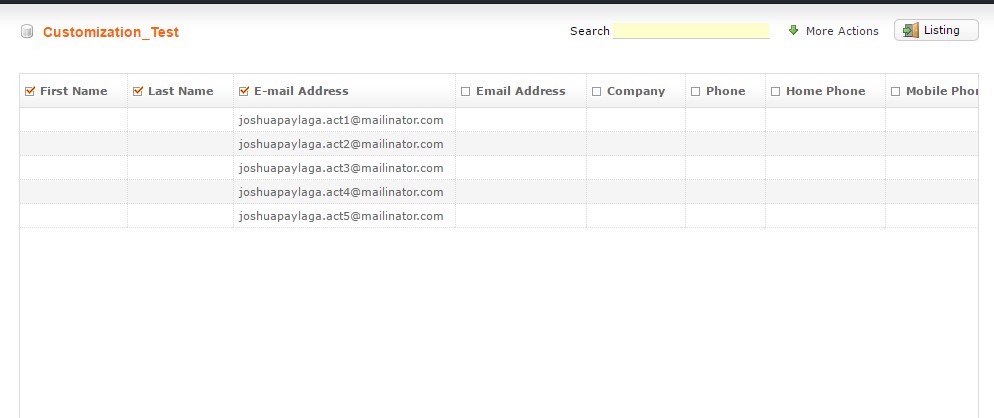 2. Remove 1 entry in the NetSuite Saved Search and email our24/7 Support Team to enable the Full Sync customization for you if not already purchased from the Add-On tab inside your dashboard.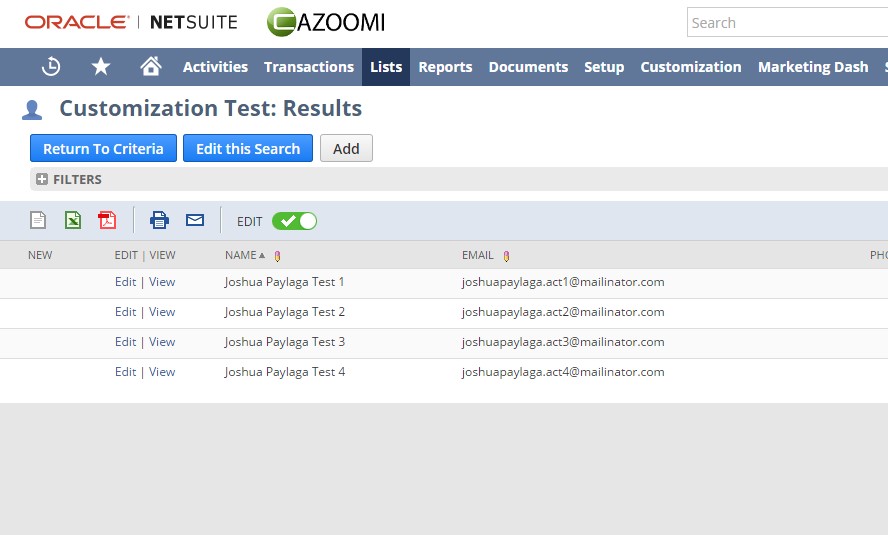 Once the customization is enabled, this will display the Full Sync option (also available as an Add-On from your Dashboard in SyncApps).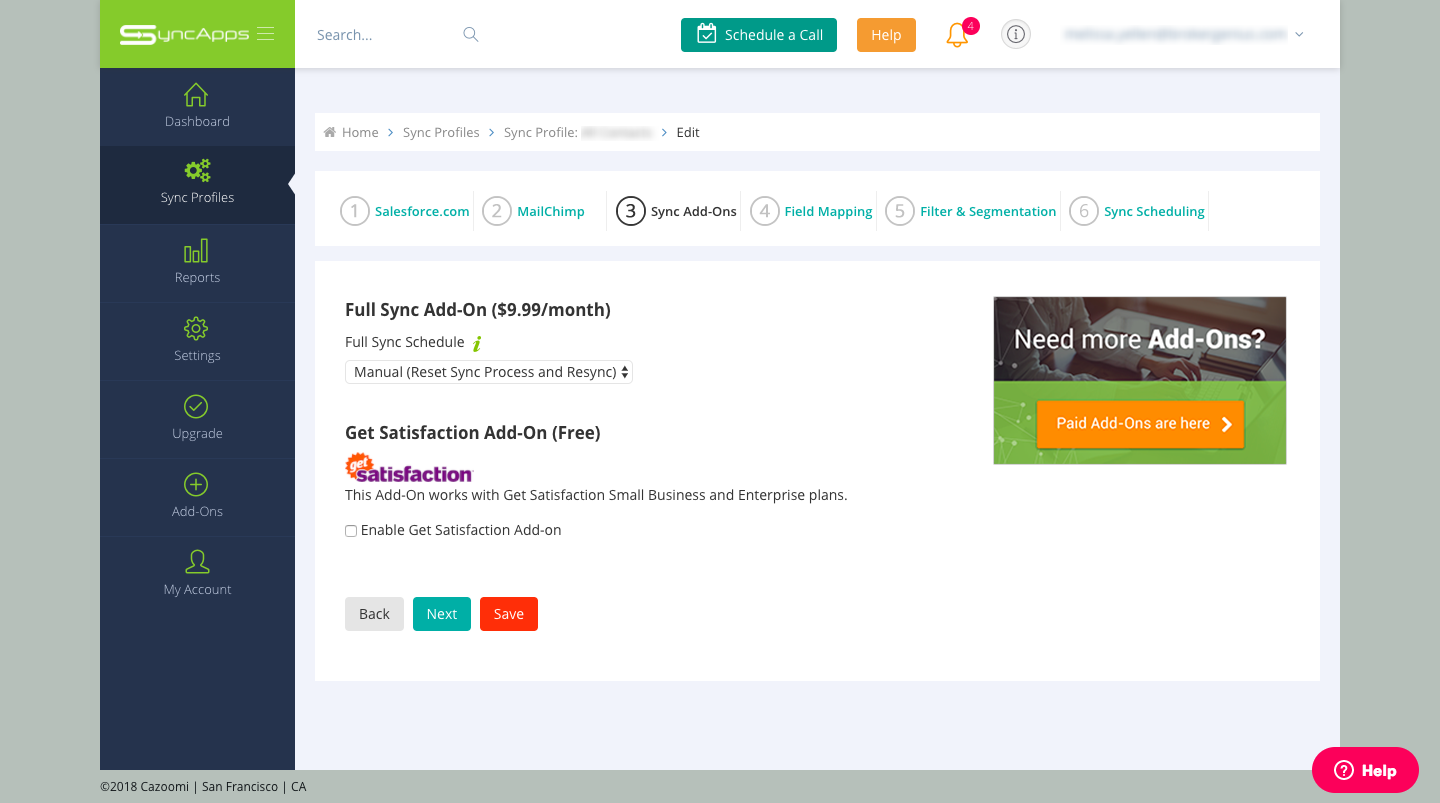 Note: Full Syncing will remove Records(s) from Act-On if the Record(s) is no longer a member of the NetSuite Saved Searches.
Supported CRM: All CRM's that supports list sync.
Supported Marketing Automation solutions:
Act-On

Constant Contact

Mailchimp

Infusionsoft

VerticalResponse
3. Press the Reset Sync Process button from the dashboard and run the Sync again. The result will show that the customization really works as the Act-On List now has only 4 entries, a complete replica of the NetSuite Saved Search.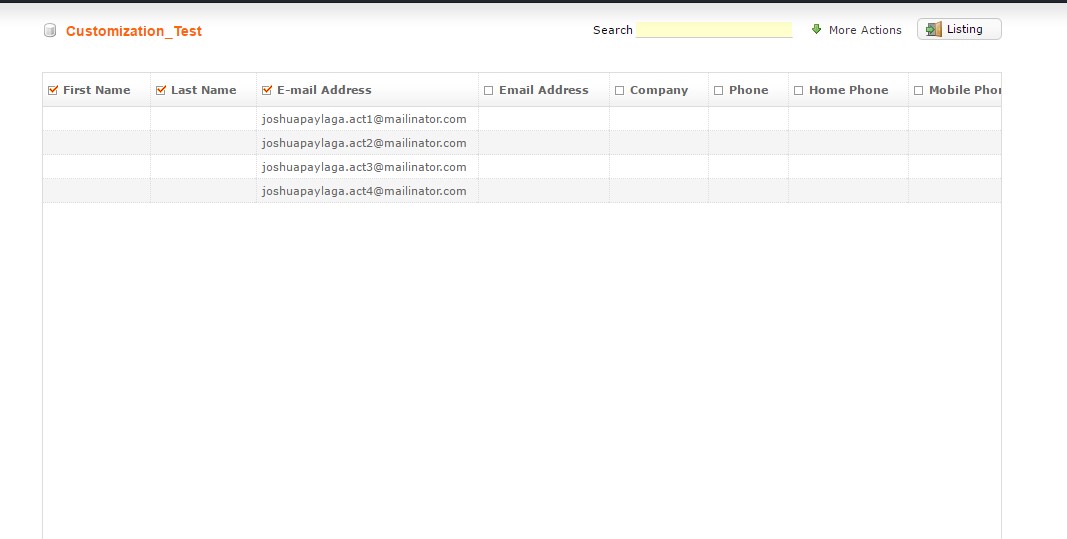 Check out our Full Sync Wednesday Walkthrough replay here!
Experiencing issues or difficulties during testing? Reach our 24/7 team for assistance, and we'll throw in a free $49.99 Sync Profile Setup Review today!