Subscriber:
I've noticed over the past few weeks that our syncs seem to be taking a really long time for a small amount of data.
Like 15-20 minutes for each sync when only one or two records have changed.  Is there something going on here beyond regular NetSuite slowness?  
Cazoomi:
It seems the NetSuite Saved Search last modified criteria addition does not work or the customers are constantly updated so always 229 records retrieved from NetSuite.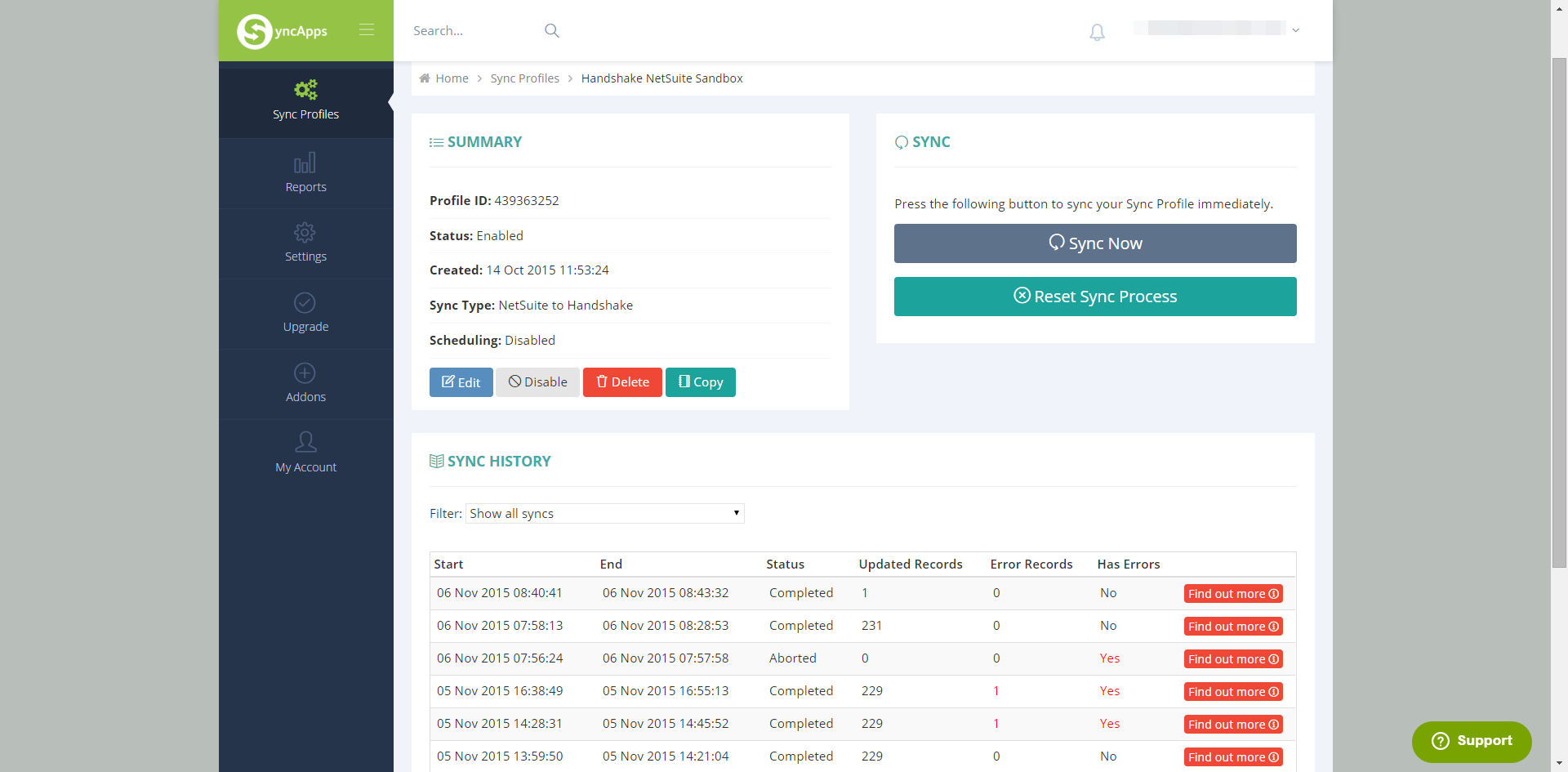 Could you please send us the screenshot of the criteria used in saved search?
Subscriber:
The saved search criteria are below.  Thoughts? 

Cazoomi:
Last modified date criteria addition does not work for "Use Expressions" with OR logic. It will produce an incorrect saved search result.
Please put one more outermost parenthesis:
( Inactive = false AND .. AND .. ) OR Name/ID = ... OR Name/ID = ...
TO
(
( Inactive = false AND .. AND .. ) OR Name/ID = ... OR Name/ID = ...
)
We have updated SyncApps tooltip and docs with the following rule:
If Saved Search criteria "Use Expressions" is checked then criteria MUST be wrapped with parenthesis "(" and  ")" because SyncApps will need to add 1 more last modified criteria. If wrapper parenthesis is not added then saved search could produce incorrect result especially if criteria contains OR logic.
*Please note Summary Saved Searches are not supported in NetSuite API so please do not use these types.
Please note that there are 3 options to choose from to determine which records from NetSuite sync to Handshake:
Sync All Customers

All Customers will be synced to Handshake.

Sync Specific NetSuite Subscriptions

All Customers subscribed to the selected subscriptions will be synced to Handshake.

Sync Specific NetSuite Saved Searches

Only records returned by the specified Saved Searches will be synced. 

If Saved Search criteria "Use Expressions" is checked then the criteria MUST be wrapped with an outermost parenthesis "(" and ")" because SyncApps will need to add one more last modified criteria. If wrapper parenthesis is not added then saved search could produce incorrect result especially if criteria contains OR logic.

For example: Name = "A" OR Name = "B" must be changed to ( Name = "A" OR Name = "B")

If you get any permissions Error on Sync Profile or NetSuite Saved Search with the internal ID x does not exist, please go to the following URL to review NetSuite User/Role permissions solution: