Subscriber:
I have a multi-select field in NetSuite called "Registered Club" which I want to map to Mailchimp. My ultimate goal is to drive segmentation from NetSuite to Mailchimp easily for automations we have on our Audience.
I understand that the Mailchimp Audience cannot have a multi-select field. I have read a blog post which addresses the issue:
The answer says to "note in Mailchimp you will need to map each value to the CRM value of the pick-list since Mailchimp does not have this multi-select concept."  I do not understand what the process is.
In NetSuite, the field "Registered Club" has values such as "Abbotsford" "AFC - Albion FC " etc.
How would I map each value to Mailchimp? I can only see how to map one-to-one.
Cazoomi:  Yes, correct as Mailchimp does not support multi-select so you can map the "Registered Club" field to an individual Mailchimp text field. SyncApps will then sync it as comma-separated text like [Abbotsford, AFC - Albion FC].
Steps to get this setup:
Use 1 Text type merge tag, not a dropdown field but text field for "Registered Club".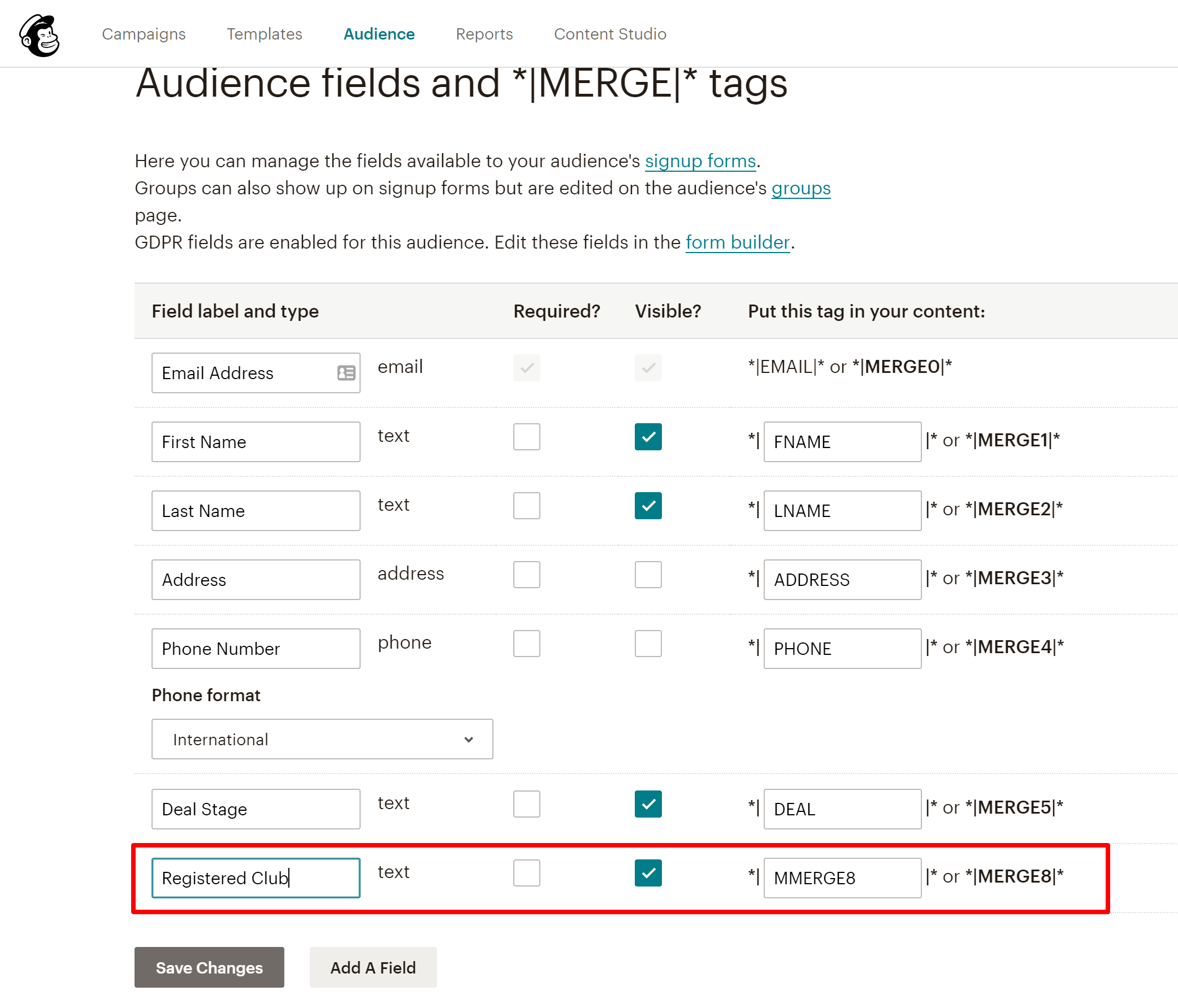 ​
Next, in SyncApps, go to your integration. While in Edit Mode, head to Step 4 of the Field Mapping area. Map the Multi-Select field in NetSuite to the Mailchimp merge tag just created as an individual text field.
Makes sense? Be sure to Reset Sync Process once done and ReSync.
If you need any assistance, be sure to reach out to our 24/7 Support Team now.