Are you a start-up, nonprofit, small business or Enterprise working with a Salesforce expert?
Or just want to Do Integration Yourself-DIY?
https://syncapps.cazoomi.com/how-it-works
See how you can get started with Constant Contact for Salesforce today! Video>
Getting Started: 
Once you have created a Sync Profile (don't worry it is simple to do) from your dashboard and are on Step 1 selecting "Sync Campaign Response" be sure to check your Salesforce layouts to make sure all fields created by SyncApps are dragged into the layouts for your Salesforce organization before continuing to Step 2.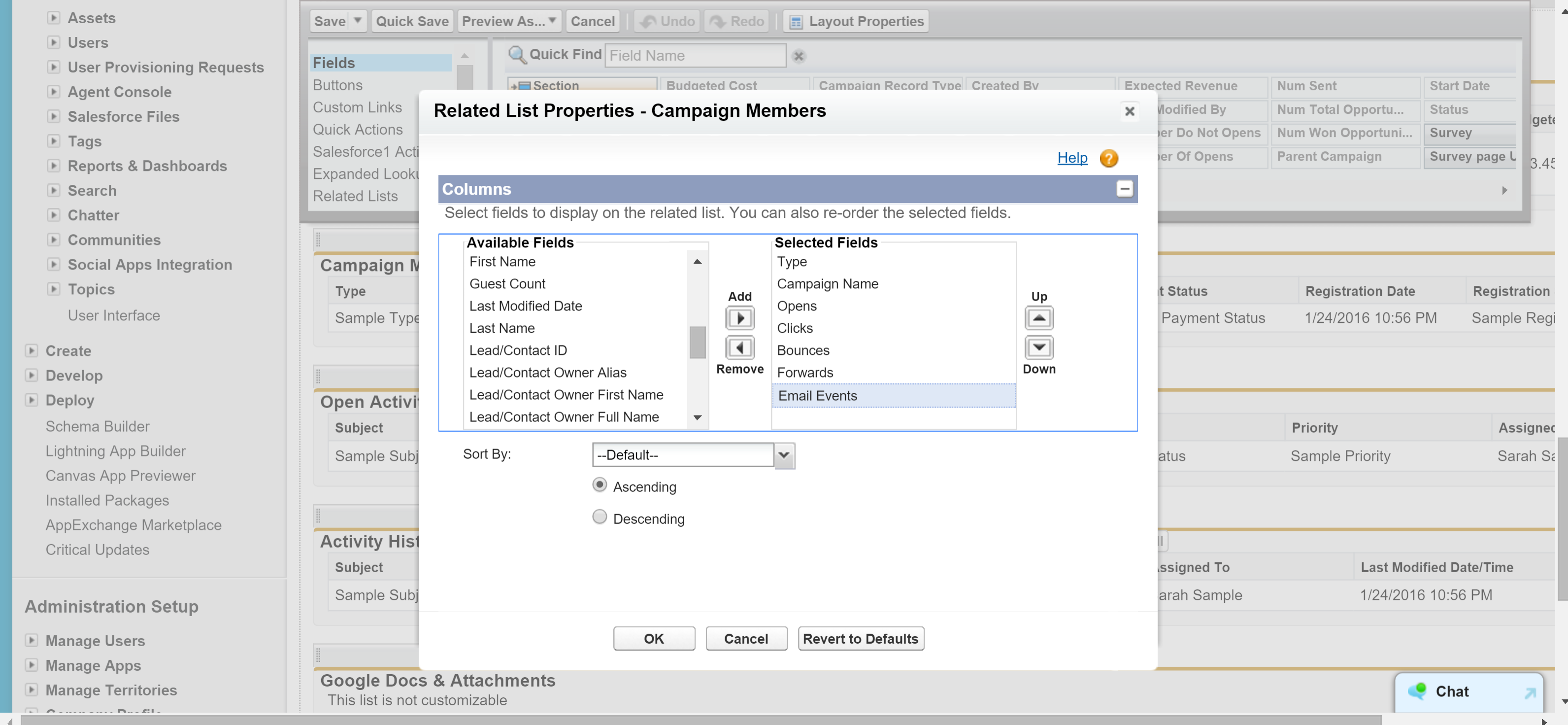 If syncing EventSpot please note SyncApps will sync to Salesforce the Registration Date, Registration Status, Payment Status and guest count all into to "Email Events" field only if "Use Separate Custom Fields for Event Marketing Fields" is not checked.  If "Use Separate Custom Fields for Event Marketing Fields" is checked then please map the fields in custom field mapping section in your Sync Profile.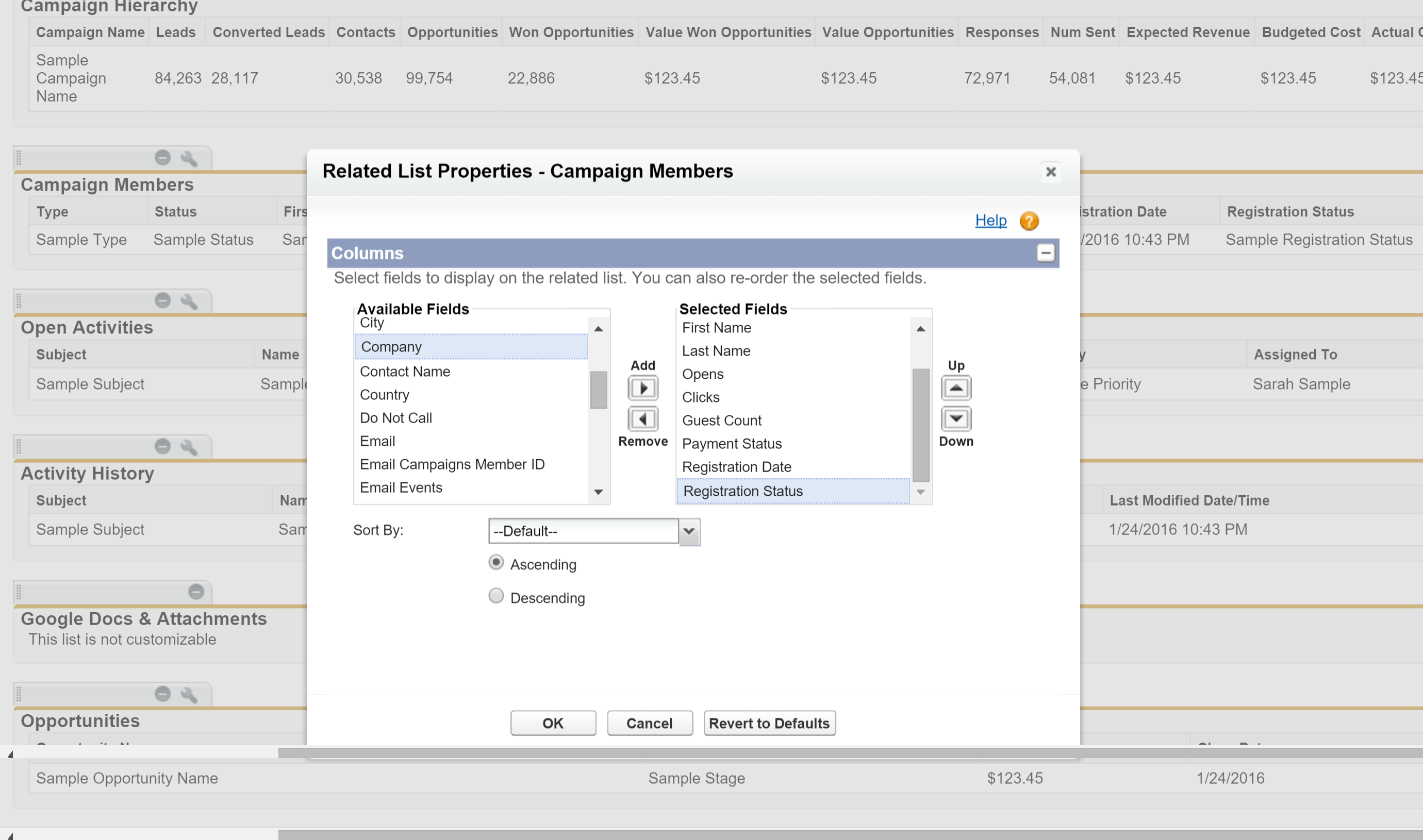 Financial Services - Spotlight
LPL Financial folks!
We support Constant Contact Email Campaigns to track the metrics to Salesforce Notes + Attachment for the email template sent to any Constant Contact list.
LPL Financial SyncApps for Salesforce is a new way to get your data syncing every day/week/month/year with Constant Contact.
The Constant Contact Email Marketing Platform, which starts at only $25/month/company, syncs to over 20+ Apps.
Getting your LPL firm integrated!
https://lplfinancial.constantcontact.com/promo/lpl/signup.jsp