To use our Add-On for Checkbox Fields in CRM to Constant Contact Lists just start by gathering all your required Constant Contact Lists needed to become checkboxes in CRM or use existing checkboxes that will automatically sync to existing Constant Contact Lists or create new ones based on your needs.
Note: To use Checkbox Add-On you will need to purchase List Sync and Custom Field Mapping Add-Ons.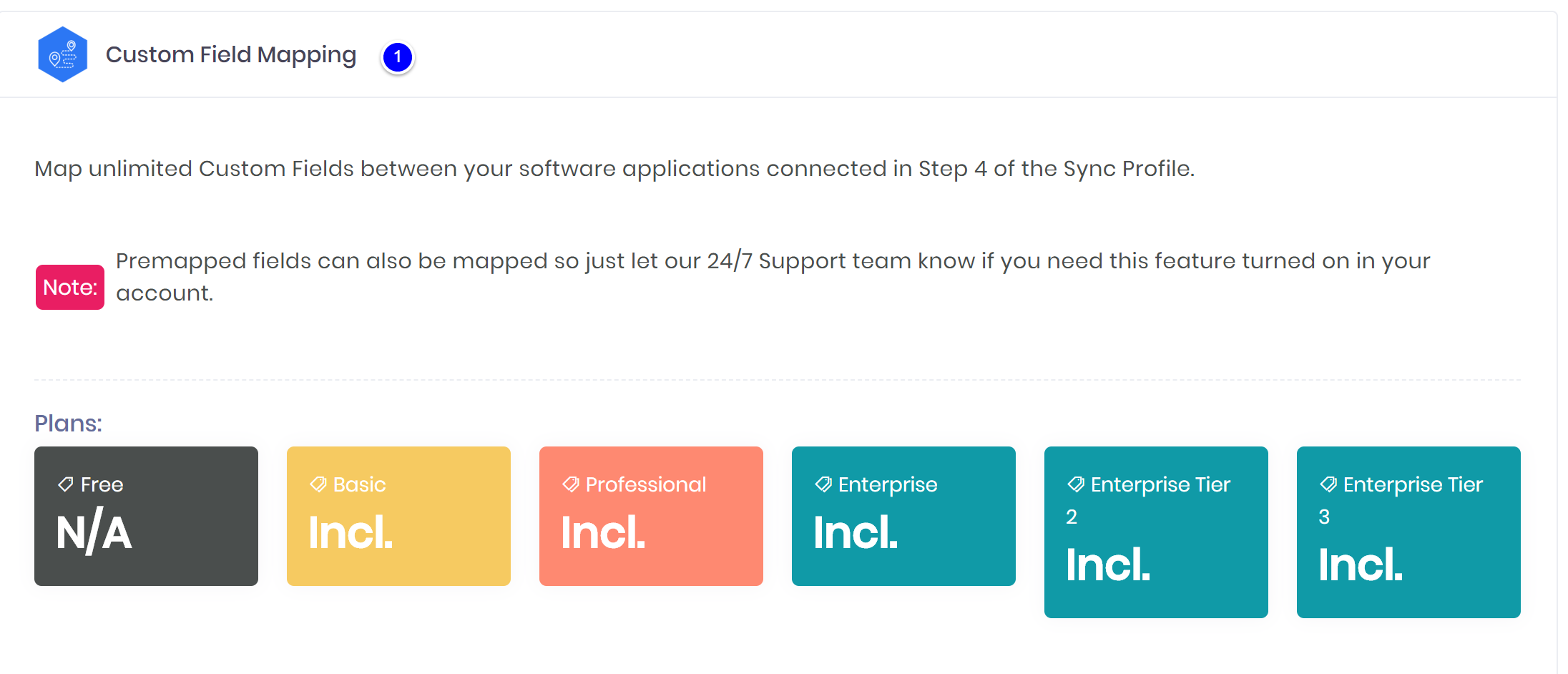 This feature works with NetSuite, Salesforce, Zoho CRM & Dynamics 365 to Constant Contact!
Once you have these all together, then you are ready to start.
Constant Contact List segmentation is updated on each sync from CRM.
Note: This feature will only work from CRM Checkboxes to Constant Contact Lists only.
BEST PRACTICE:
If you have existing records in Lists in Constant Contact that need to be synced back to Salesforce Checkbox fields then choose dataloader.io to sync Constant Contact Lists to CRM.
Make sure that the records and the Checkboxes are initially synced from Salesforce to Constant Contact so that we can cache both the records and Checkbox(CRM) and let SyncApps create the email list(in Constant Contact connected to those CRM Checkboxes).
Head to your Constant Contact Main List and under the Contacts Tab, select the email Lists that you want to take effect on the Custom Checkbox sync.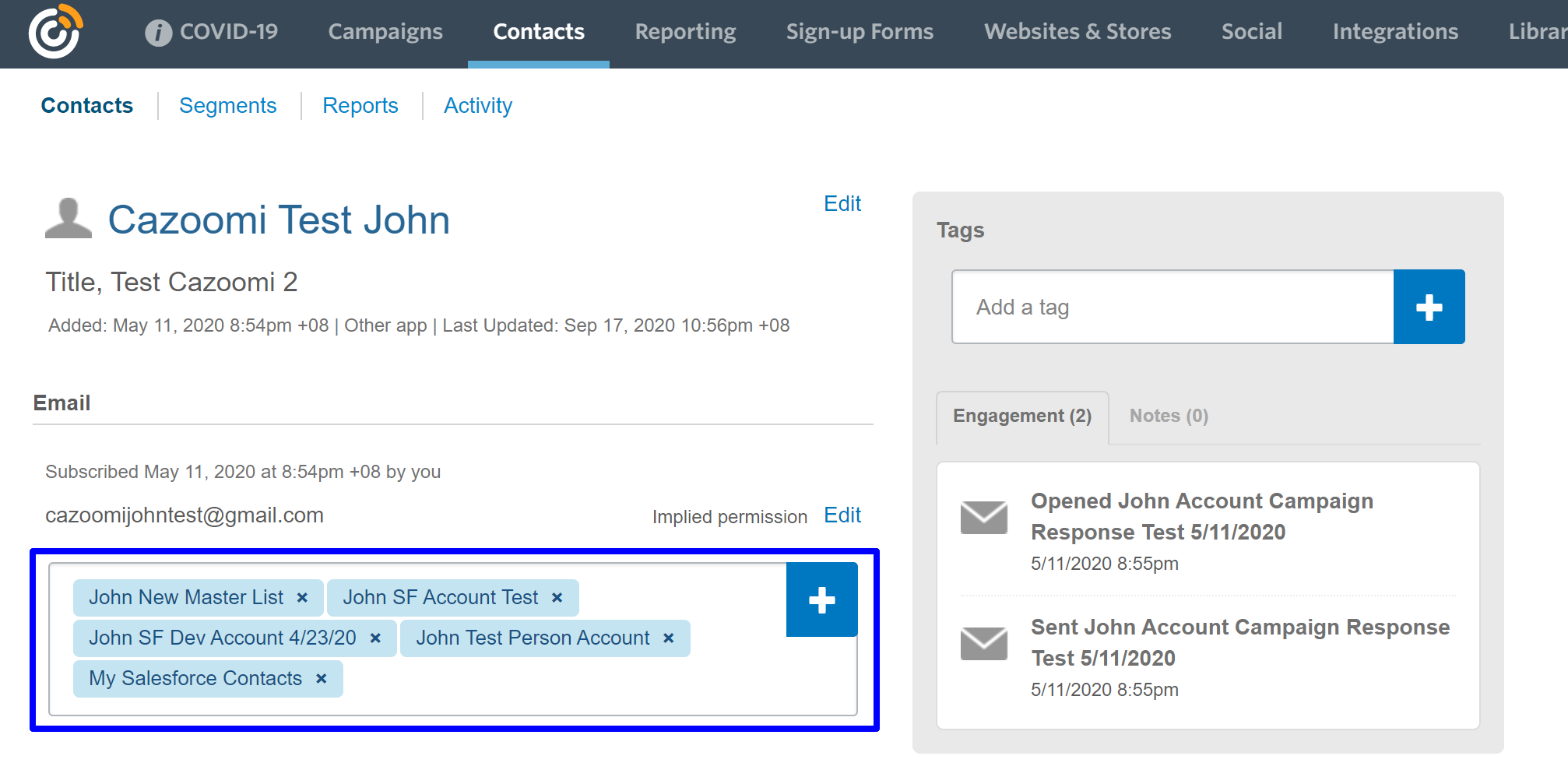 Manage Email Lists will show the available lists to use as Checkboxes in CRM. Checkboxes feature will allow CRM to control the placement of Contacts and Leads to their corresponding Constant Contact Lists as shown below: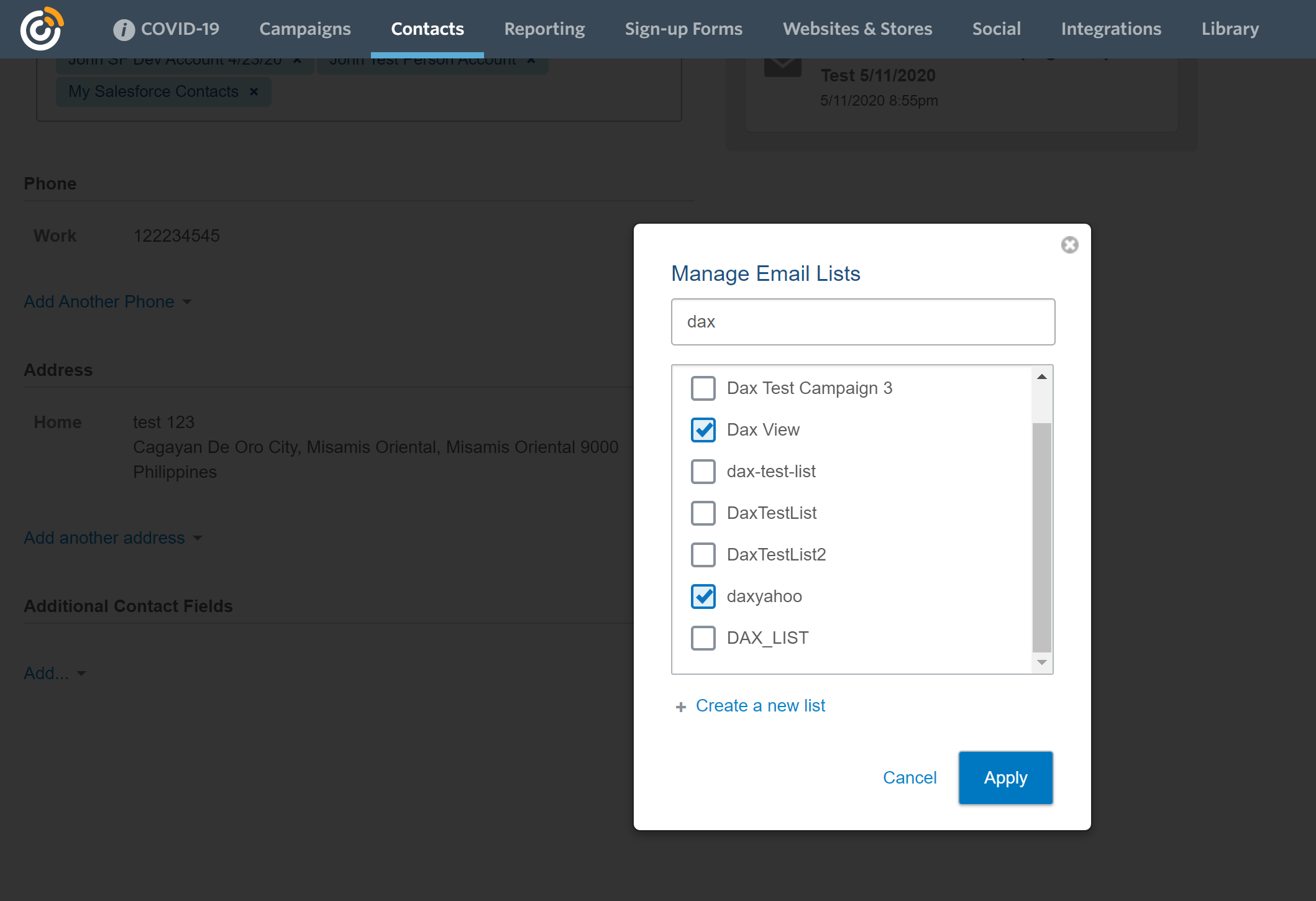 Note: In Salesforce, you will need to set up the Checkbox field(s), see the link here to set up your Salesforce Checkbox Field
In Step 1 of the Sync Profile setup, enable the option below then map the CRM Checkboxes to your Constant Contact Lists. Here are a few points:
If you enter a new List Name under "Constant Contact List Name" text boxes then we will automatically create that List name in Constant Contact.
If you entered an existing List name then we will just marry to that list.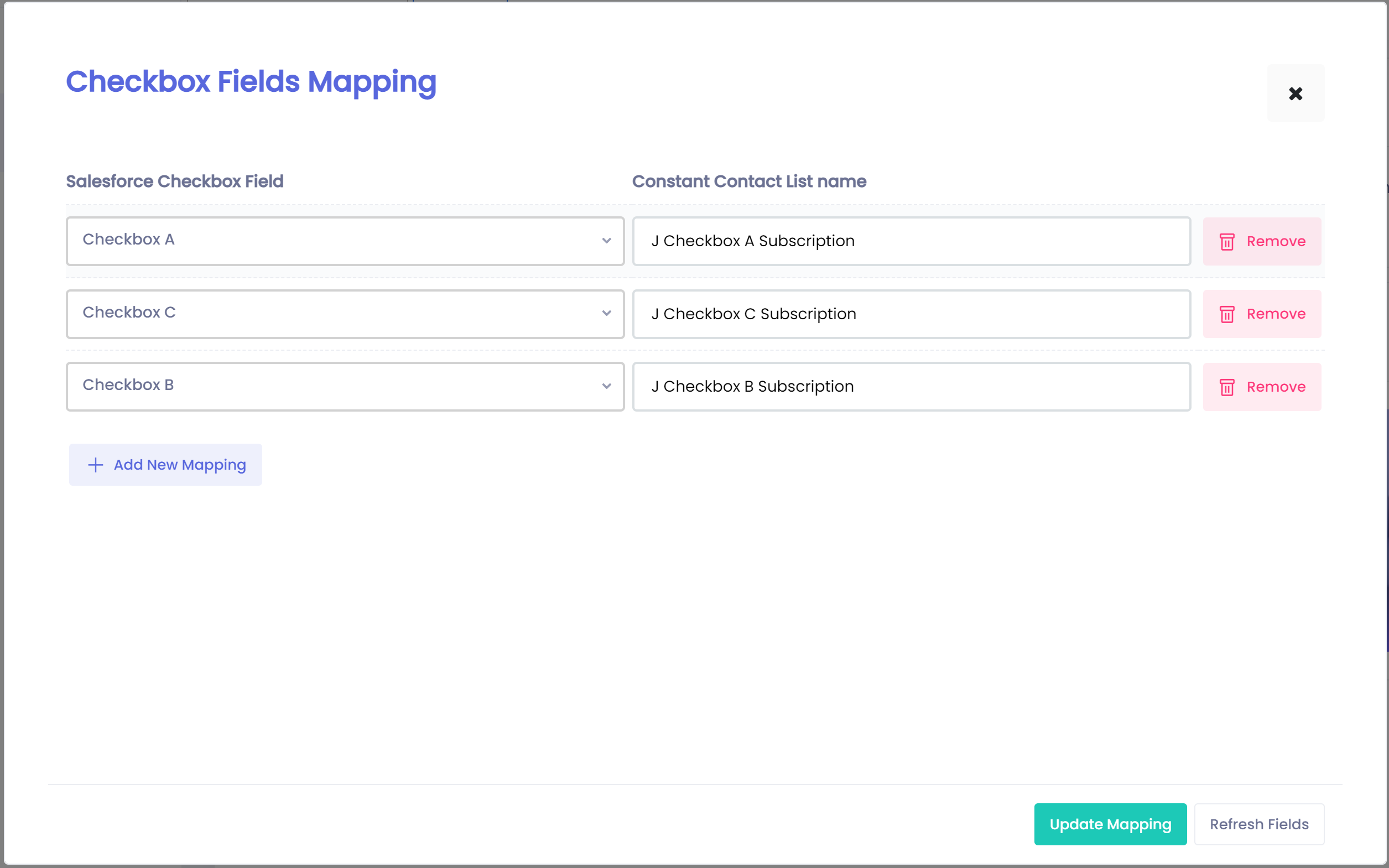 *Salesforce Checkbox Names will depend on what you have on your Contact/Lead/preferred layout. Names of the Checkbox above are just examples.
Subscribe to the Checkbox Field Add-On + also subscribe to List Sync and Custom Field Mapping Add-Ons, which are required.
If you have any questions or walk a guided tour please book our 24/7 support here.