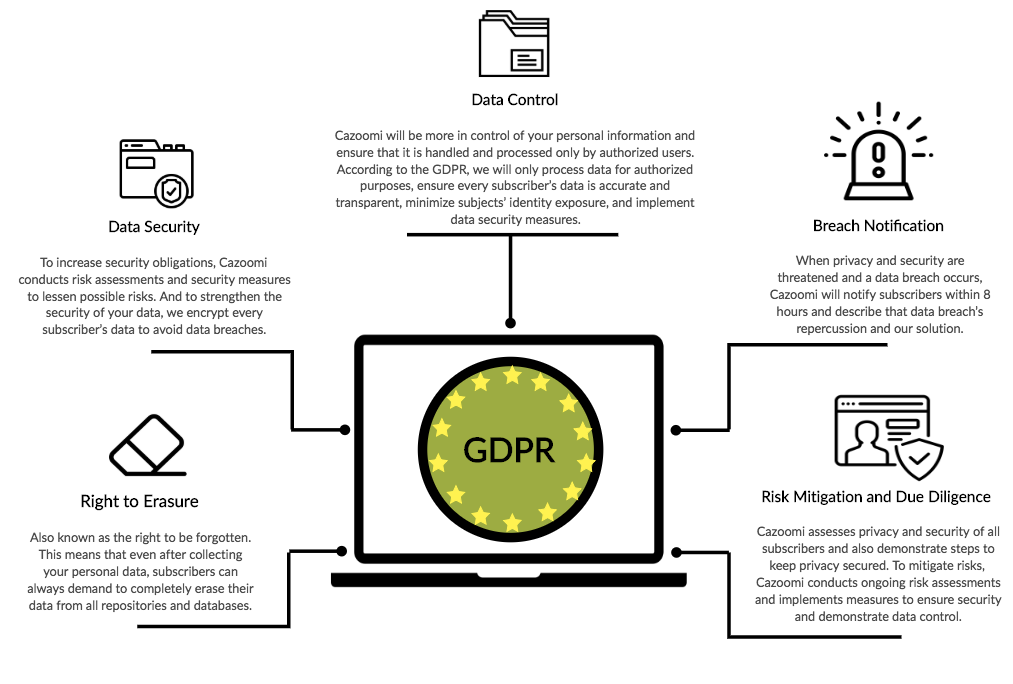 Hi there, it's nice of you to join us today.
Most of our subscribers today have been looking for the GDPR compliancy feature.
We are happy to inform you that SyncApps now supports GDPR Compliancy Feature in Mailchimp.
This is one of the most important things to do before sending campaigns to your clients. Good news! The long wait is finally over! As Mailchimp already has opened its API and SyncApps already is supporting the feature today!
Here's how you do it.
Important reminder: GDPR field can be updated from CRM. However, CRM cannot override the GDPR field value if it's opt-in. Meaning, if the value of the field is opt-in in Mailchimp and opt-out in CRM, SyncApps will ignore it.
Spot check:
You will need to go to your Mailchimp Audience and set the GDPR sign-up consent forms. See the guide here.
Select which Mailchimp Audience for the GDPR field to be enabled. Tap the drop-down button beside the Stats button as seen in the screenshot below. Tap "Settings" then "List Name & Defaults".
Enable the GDPR Field by selecting the checkbox. Save then you will notice that there will be a "GDPR" beside the list name which indicates that the GDPR fields are already set.
​
2. Open Sign-up Forms then tap Form Builder.
3. Input the Field label then the Field Type should be GDPR. Input the names of the checkbox choices, then the description. Once done then hit save.
Need a detailed guide on the fields above checks out Mailchimp here.
4. Next, in CRM, create a Custom Checkbox field to match each of your GDPR fields to integrate back to CRM and Mailchimp.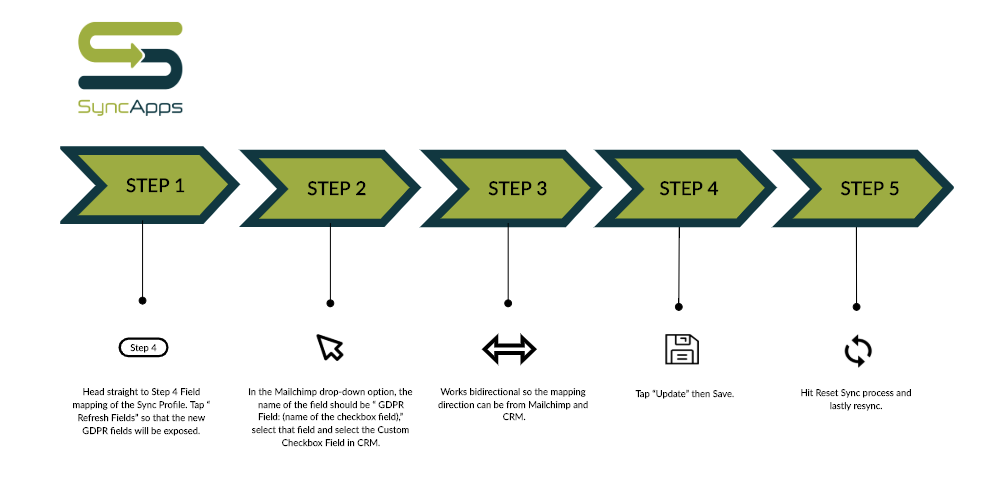 SyncApps
Head straight to Step 4 Field mapping of the Sync Profile. Tap " Refresh Fields" so that the new GDPR fields will be exposed.
In the Mailchimp drop-down option, the name of the field should be " GDPR Field: (name of the checkbox field)," select that field and select the Custom Checkbox Field in CRM.
Works bidirectional so the mapping direction can be from Mailchimp and CRM.
Tap "Update" then Save.
Hit Reset Sync process and lastly resync.
And you're all set! Give it a try today!