Do you have multiple Sync Profiles with different object types like Leads and Contacts yet wanting to sync one Marketing List to your Constant Contact Main List? See our sample conversation with our client below: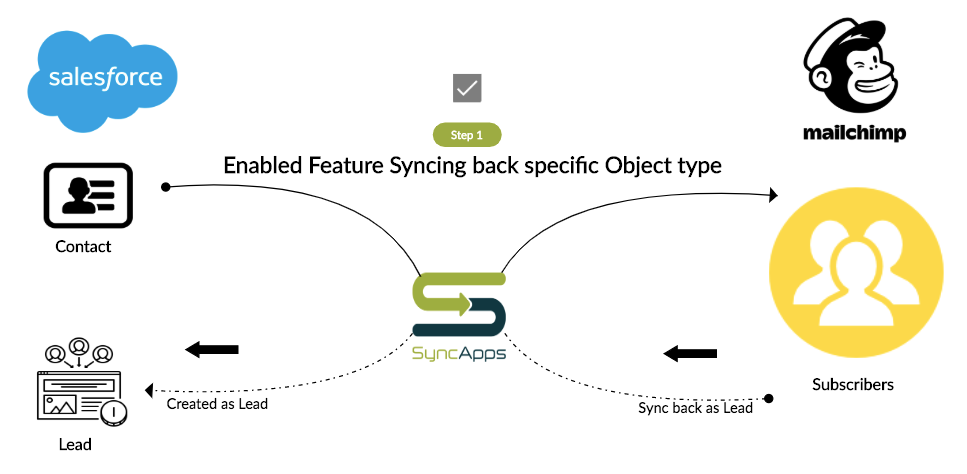 Use Case
Subscriber:
Hi, I have 2 sync profiles that are Contacts / Leads from Salesforce. I have these profiles sync to ONE marketing list in Salesforce - SF General Main List.
However, these sync profiles also add their profile list too in Constant Contact which CREATES CONFUSION in the marketing group. When I look at a contact in Constant Contact --- it includes both the list SF General Main list AND SF Contact List.
Please correct this issue immediately.
Cazoomi:
Have a look at the image below. We have inserted an example showing SyncApps rules that each Salesforce Marketing List will create a list in Constant Contact and the name of the Main List in Step 2 will as well. If using Campaigns as List then it will create a List in Constant Contact for each Campaign being integrated.
Sample
Marketing list mode: List
Marketing Lists to Sync: [2018 Bay Area Subscribers]

Constant Contact Configuration
Main List: Bay Area Clients

​

This is how SyncApps works to be sure all records in your Main List are continually integrated both existing and new records.