Syncing NetSuite Saved Search to Mailchimp Tags is super simple!
First, go straight to Step 1 of the Set Up then enter. Please select Specific Saved Searches as the Records to Sync.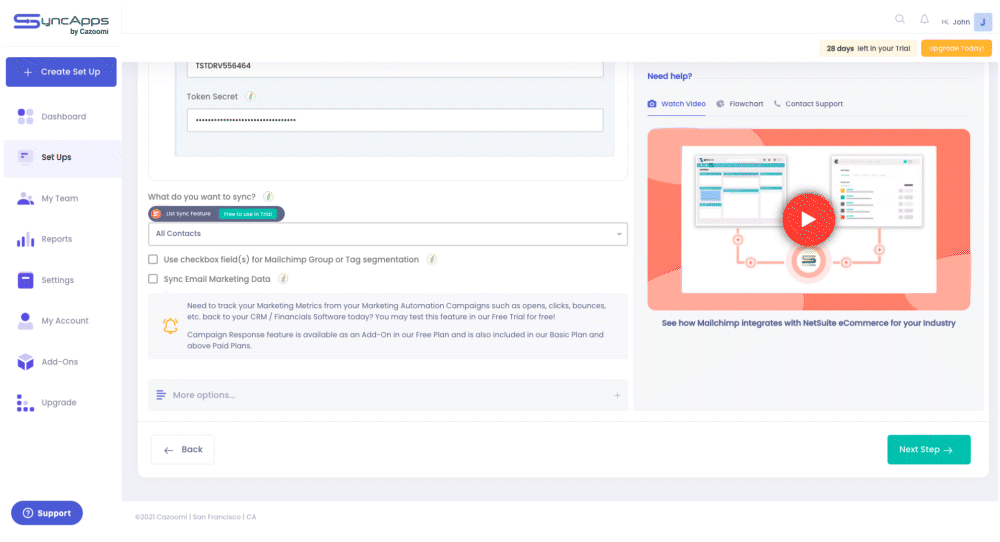 Next, enter the Saved Search ID, Type, and Tag name under Mailchimp Group name. Tap the "Add New NetSuite Saved Search" button then do the same process for the next Saved Search ID and so on.
Hit Save.
In Step 2 of the Set Up, be sure that you have selected Use Tag as the segmentation method. After this is done, do the Reset Sync Process and resync.
Once the sync is completed, these Saved Searches will now be created as Tags in Mailchimp together with the records.
Need some help?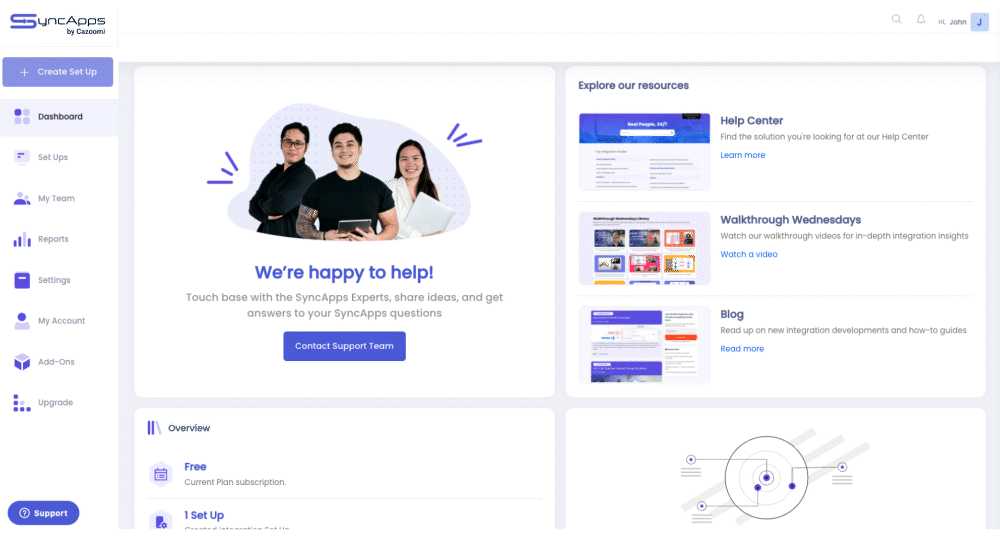 Check out the options below on how you can contact our Support Team and find the answers you need to help you with your SyncApps integrations.
Help Center & Email is 24/7 to support@cazoomi.com | Live Chat & Phone is scheduled.
FAQs
Check out these Help Desk articles for answers to frequently asked questions.
Get Started | Login Issues | Pricing
Check out our subscriber's story here on how SyncApps helped them save hundreds of hours per year!