Do you need to create another Contact or Lead in Salesforce even if a matching record exists?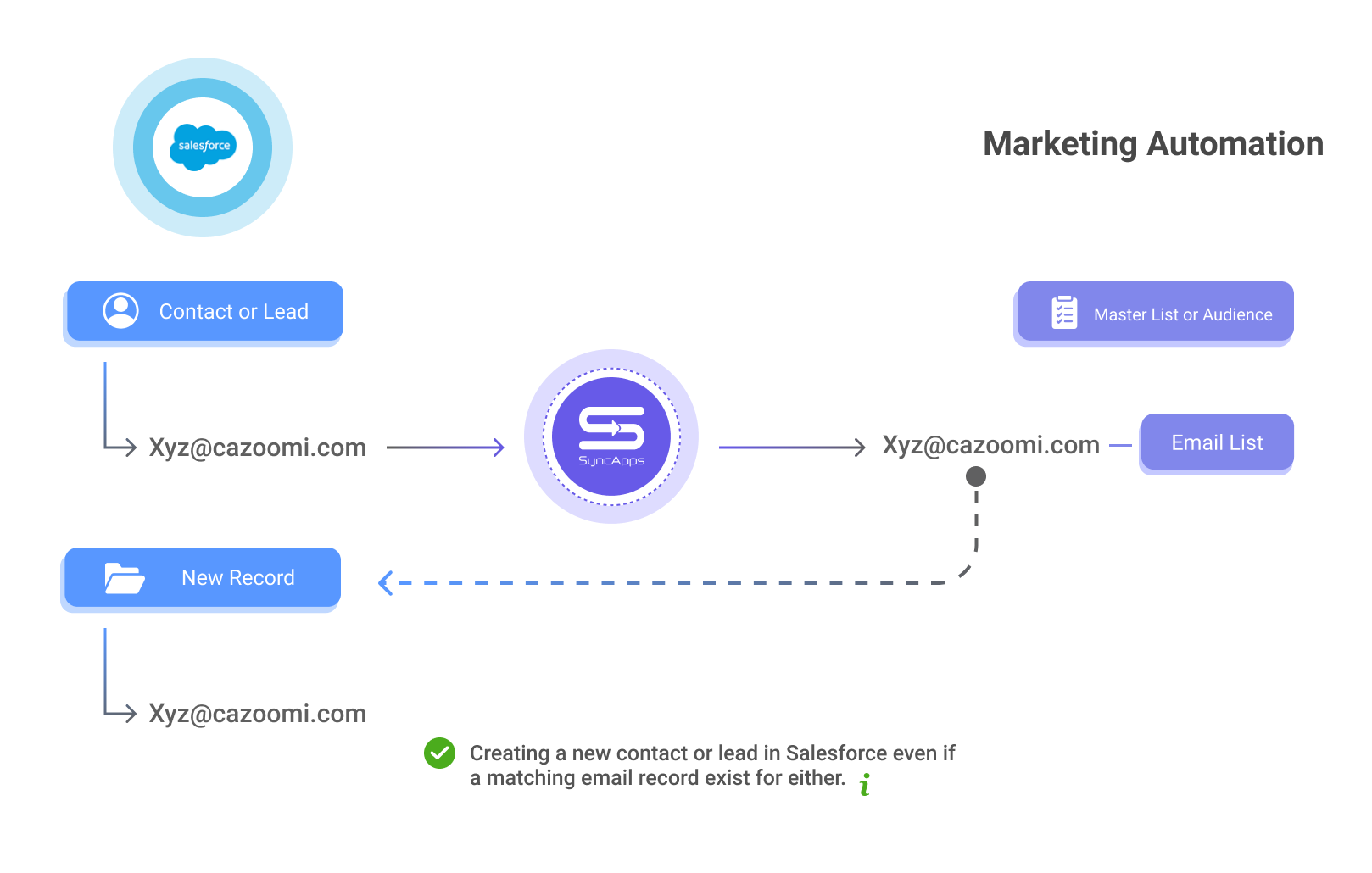 Many software companies get multiple leads for multiple products like below on lead forms and need a way to make sure each is captured in their software of record.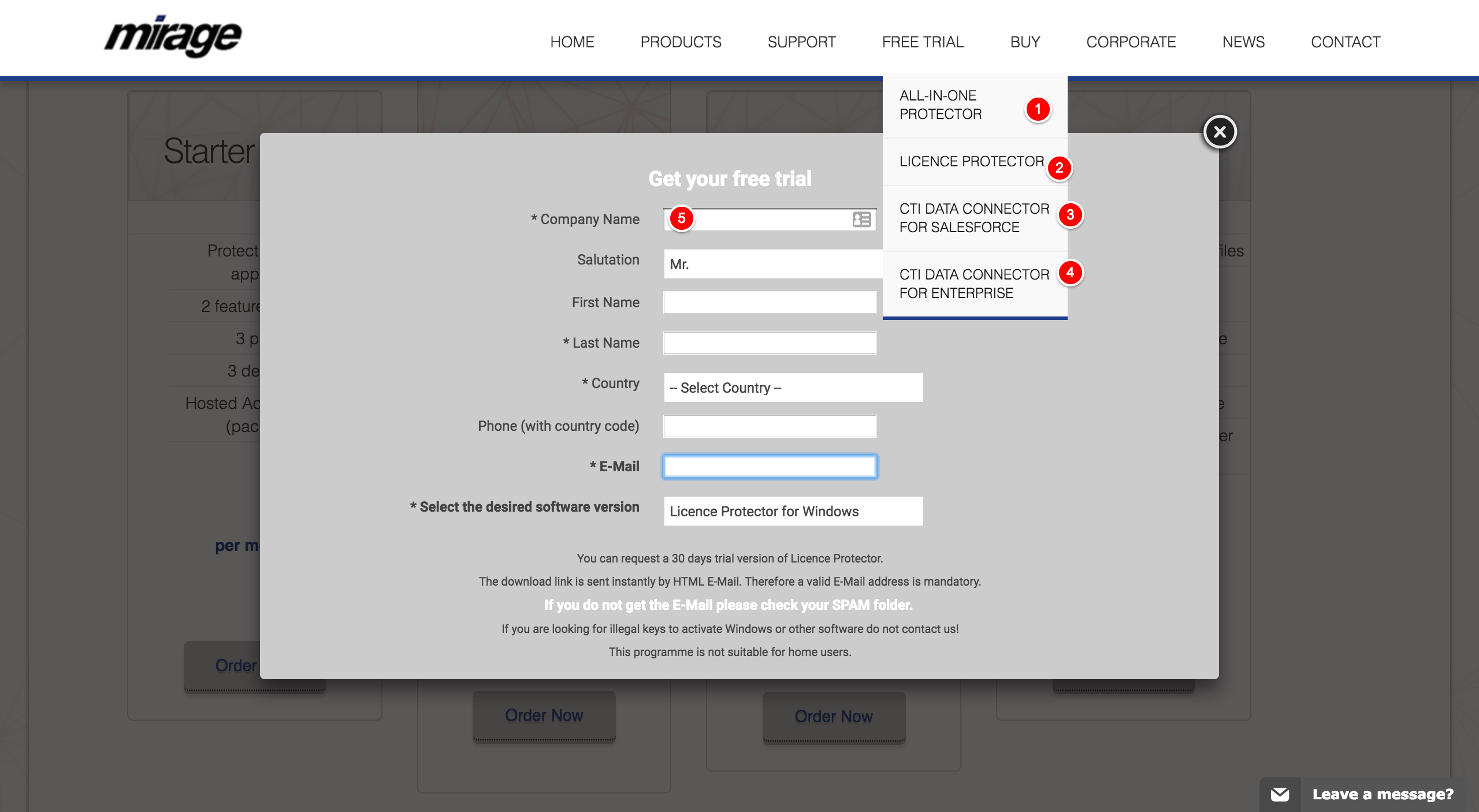 By default, SyncApps uses the email address as the unique data identifier. So when SyncApps detects the same email address of a record, even if a different record type, SyncApps will recognize it as a duplicate and it will not be synced back to CRM, eCommerce, Support, or your Financial software.
In Step 1 of the Set Up, you'll see the feature "Create a new Contact or Lead in Salesforce even if a matching email record exists for either".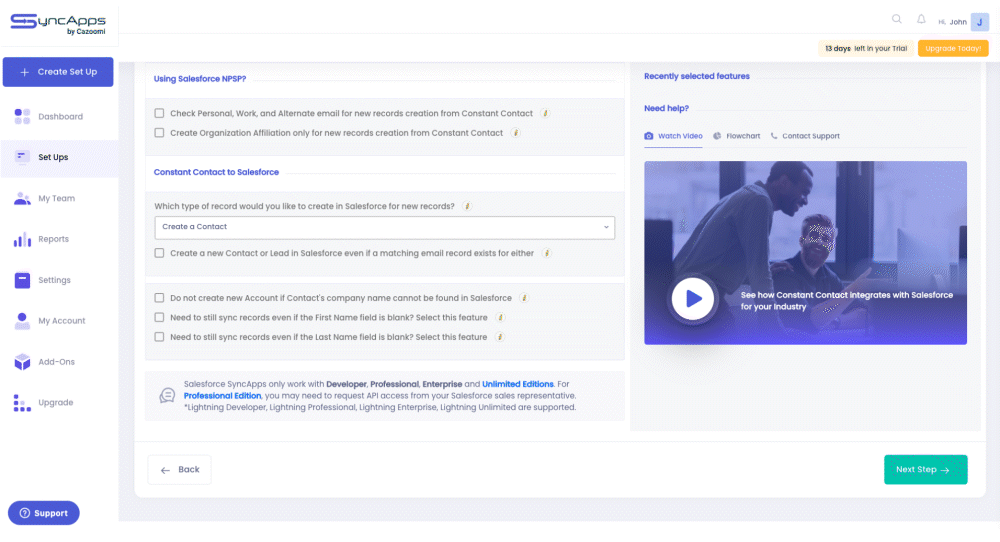 This key feature will enable your marketing team to capture leads for your sales teams even if you already have an existing record in Salesforce as a different Object type. Let's say, a Contact then in Mailchimp, it uses the same email address but as a Lead record, whenever this option is enabled, then it will create a new record in Salesforce.
Need some help?
Check out the options below on how you can contact our support team and find the answers you need to help you with your SyncApps integrations.
Help Center & Email is 24/7 to support@cazoomi.com | Live Chat & Phone is scheduled
FAQs
Check out these Help Desk articles for answers to frequently asked questions.