Hey there! Need to create Mailchimp Groups from your Salesforce Campaign(s), Marketing List(s), Checkbox sync feature the easy way?
Great find! This article will surely meet that requirement!
Note: This feature will soon be out in Step 2 for all Trials and integrations, yet in the meantime, reach out to our 24/7 Support team for the Mailchimp Multi-Groups customization to be enabled for your account.
Once enabled, head back to Step 1 of the Sync Profile. Step 4 will be the new option for the Multi-Groups feature.
1. Make sure that you have selected any of the segmentation options below under the "Sync Salesforce Campaign/List Members to Mailchimp Group" in Step 1 of the Sync Profile:
A common use case is also using CRM Checkboxes on records to control which Groups under which Group Title in Mailchimp your records are added to in the integration.
To grab the Checkbox Feature Add-On, locate it on the Add-Ons tab on the left panel when you are in the dashboard. Once enabled, you will be able to setup Checkbox fields to Mailchimp Groups. Details on that setup here
Now, let's try the most common use case with Salesforce Campaigns, "Use Salesforce Campaign as List", which will allow us to integrate each Salesforce Campaign to a Mailchimp Group under a Group title.
Tap the browse button and select the specific Campaign(s). Make sure that these Campaign(s) are Active and that you've added at least 1 Contact record per Campaign.
Example, you have these selected Salesforce Campaigns in Step 1 of the Sync Profile:
John Manere Test 1
John Manere Test 2
John Manere Test 3
If done, hit the "Next" button so that the new update will be saved.
2. In Step 2 of the Sync Profile, the selected Salesforce Campaign(s) will show up and get assigned to which existing Mailchimp Group under their specified Audience to sync. They can also create a new Group by inputting a new Group name.
They need to also enable the toggle switch so that the Campaign records will be synced to the Group. See the screenshot below:
Once done setting up, hit the Save button and then Reset Sync Process and resync.
After the sync is done, check your Mailchimp Audience and the Salesforce Campaign(s) will now be synced to specified Mailchimp Group(s) under each Mailchimp Group Title specified in your integration.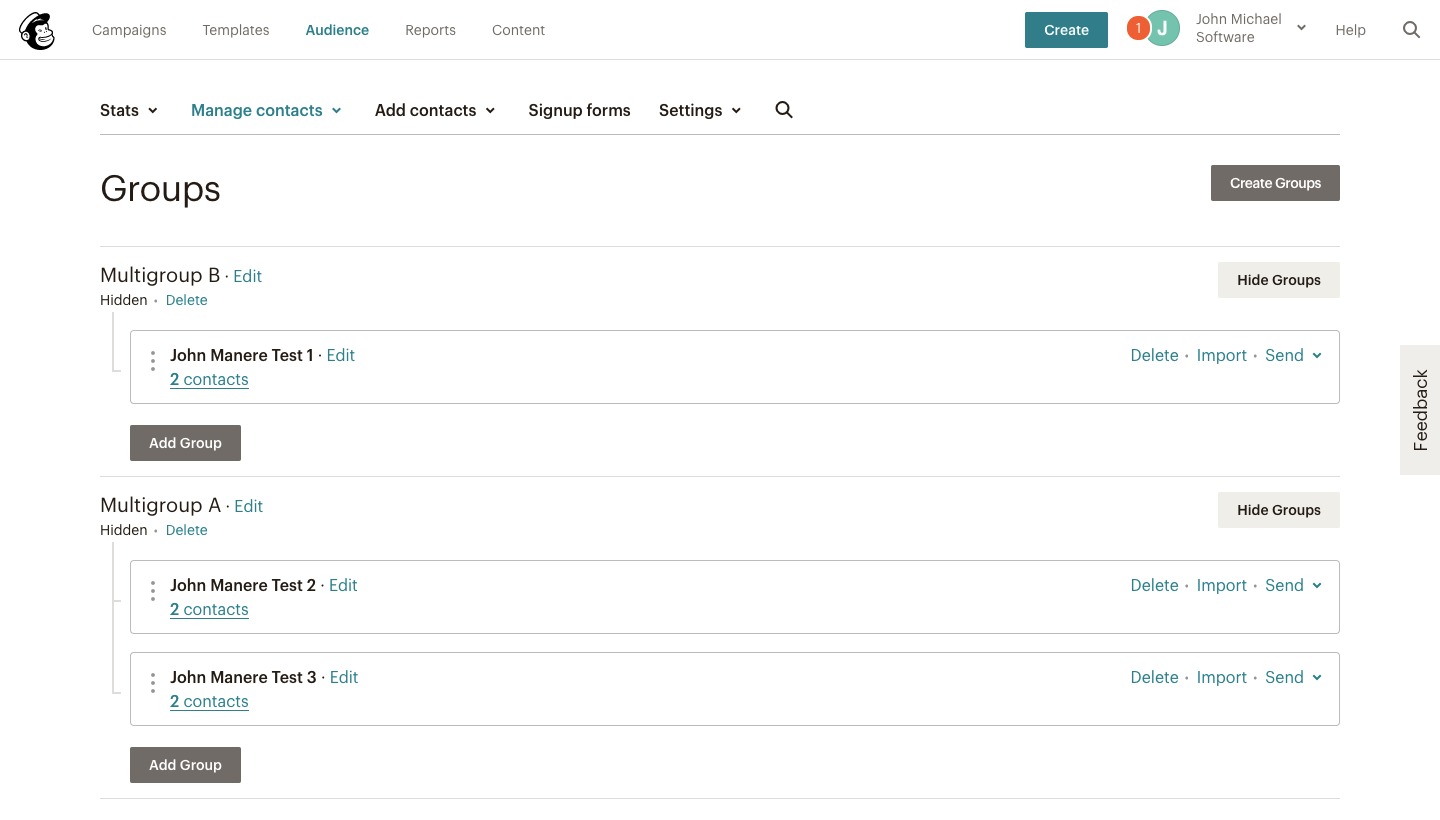 That was quite easy, right? Let us know what you think on this feature and how we can improve it by reaching out to our 24/7 Support team today!
Be sure to check out our subscriber's story here on how SyncApps helped them save 100s of hours per year!