Have a second thought about which segmentation method would you like to use for your integration?
Bottom line is that if you want to recreate your CRM segmentation efforts in SyncApps then you can use Step 5 features yet if you want to use your Campaigns or List Views to do the heavy lifting then select this option in Step 1.
Check out this video on How Filtering and Segmentation Works:
Using CRM Campaigns or List Views will create segments under your specified Main List or Audience in your Marketing Automation software together with the Contact and Lead records in it.
Sync Campaign(s) or Marketing List(s) from CRM to your Marketing Automation List/Group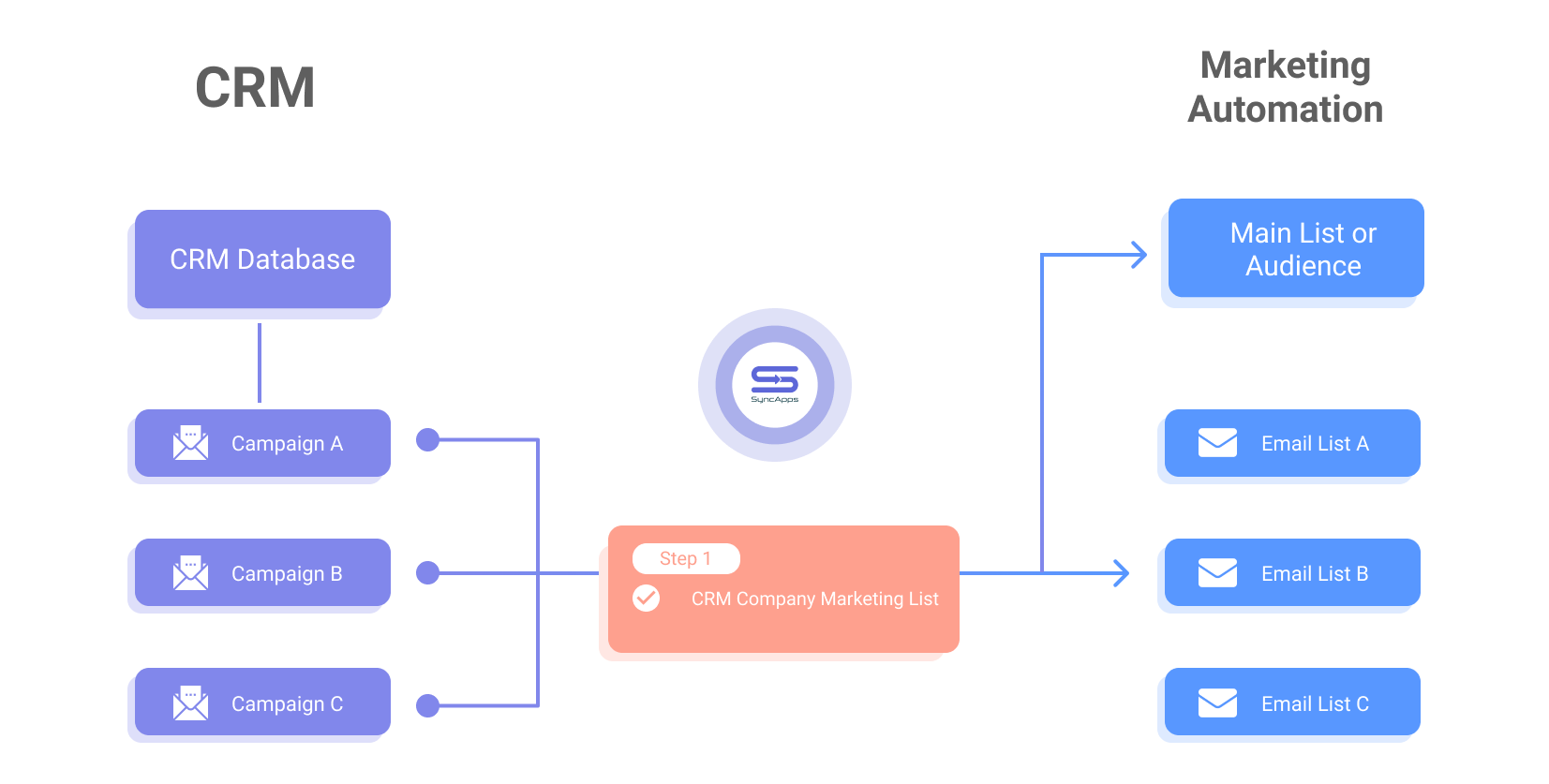 In Filtering and Segmentation, which is in Step 5 of your SyncApps integration, you can set multiple specific criteria of which records to be synced and segment them by tapping the "Enable Segmentation" feature. This will look into your whole CRM database. Same as well, this will create an email list(s) or Group/Tag in your Marketing Automation software. When the Segmentation feature is disabled then all the filtered records from CRM will be synced to the Main List or Audience.
Filtering and Segmentation Guide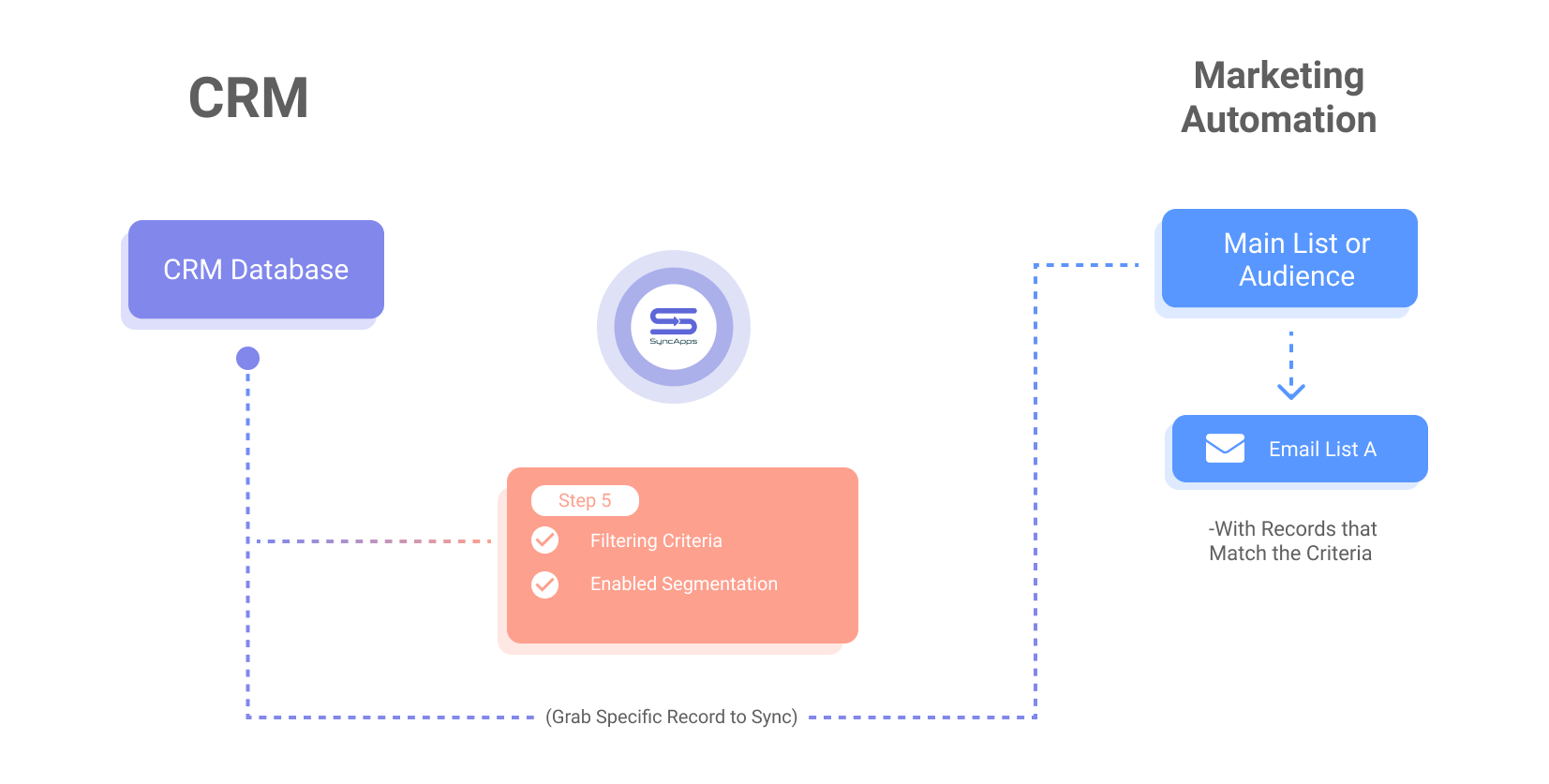 Filtering and Segmentation in tandem with CRM Campaigns or List Views can also be used. But in this case, SyncApps will only grab the specific records from the selected CRM Campaigns or List Views in Step 1 of the integration or Set Up, as it's called.
If the Segmentation method is disabled then it will go to the specified Main List or Audience in Step 2 of the Set Up but if Segmentation is enabled then it will create email lists in your specified Main List or Audience.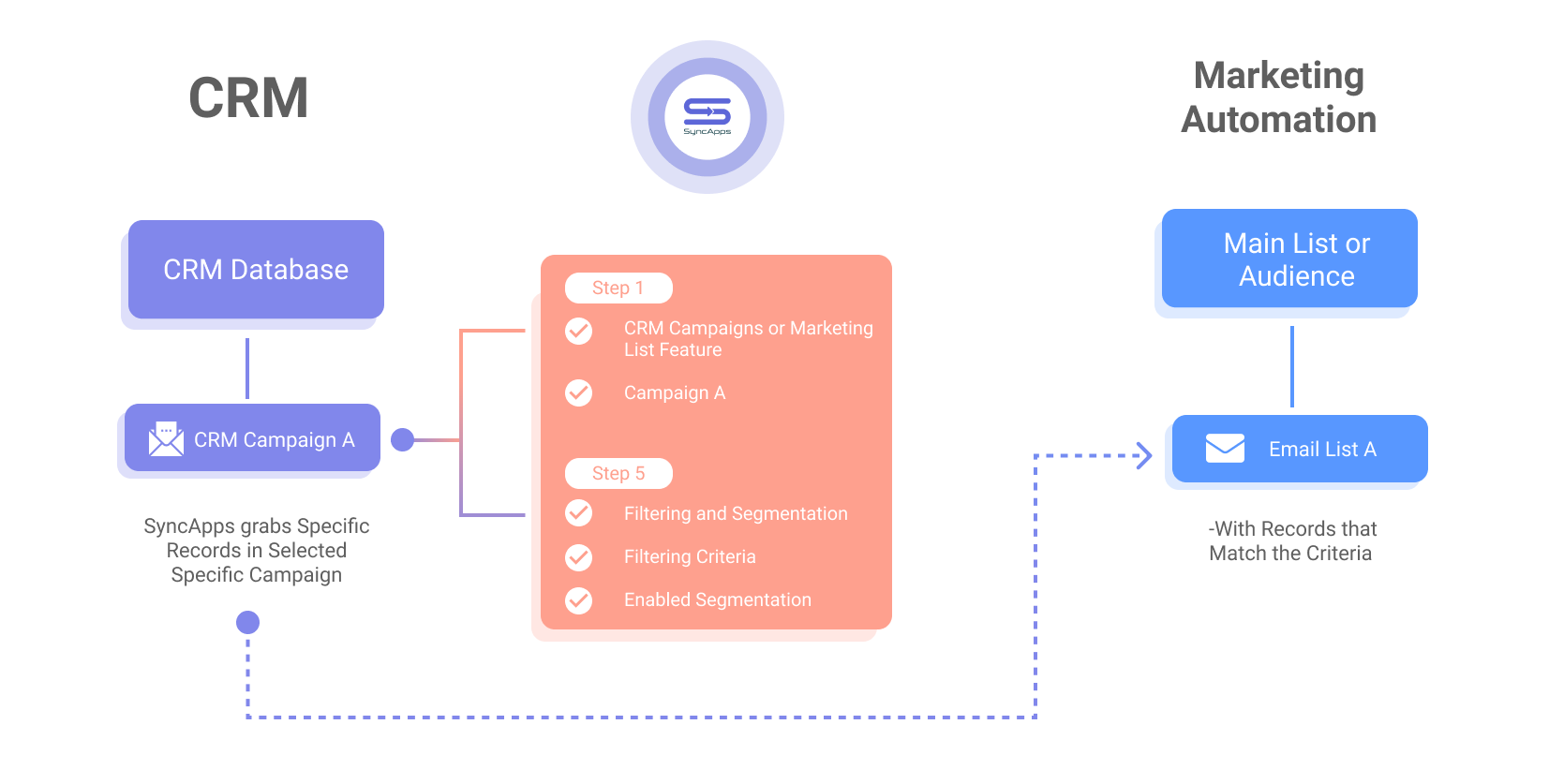 Need some help?
Check out the options below on how you can contact our Support team and find the answers you need to help you with your SyncApps integrations.
Help Center & Email is 24/7 to support@cazoomi.com | Live Chat & Phone is scheduled
FAQs
Check out these Help Desk articles for answers to frequently asked questions.
Get Started | Login Issues | Pricing
Check out our subscriber's story here on how SyncApps helped them save 100s of hours per year!