I Need To retrieve NetSuite Web Services Logs For Faster Case Resolution
In NetSuite, when you're submitting an issue with Web Services execution, NetSuite usually asks to provide Web Services request and response files.
SyncApps then uses SuiteTalk (SOAP Web Services) to connect to NetSuite API.
To retrieve NetSuite Web Services logs, just open the menu Setup > Integration > Web Services Usage Logs. The filter then can be specified to limit specific operation, time, or record type. An example would be for the Saved Search retrieval issue, the "Search" action can be selected.
Request and response files can be downloaded by tapping the view links on the right side of the screen for #2 and #3. See the screenshot below for your reference: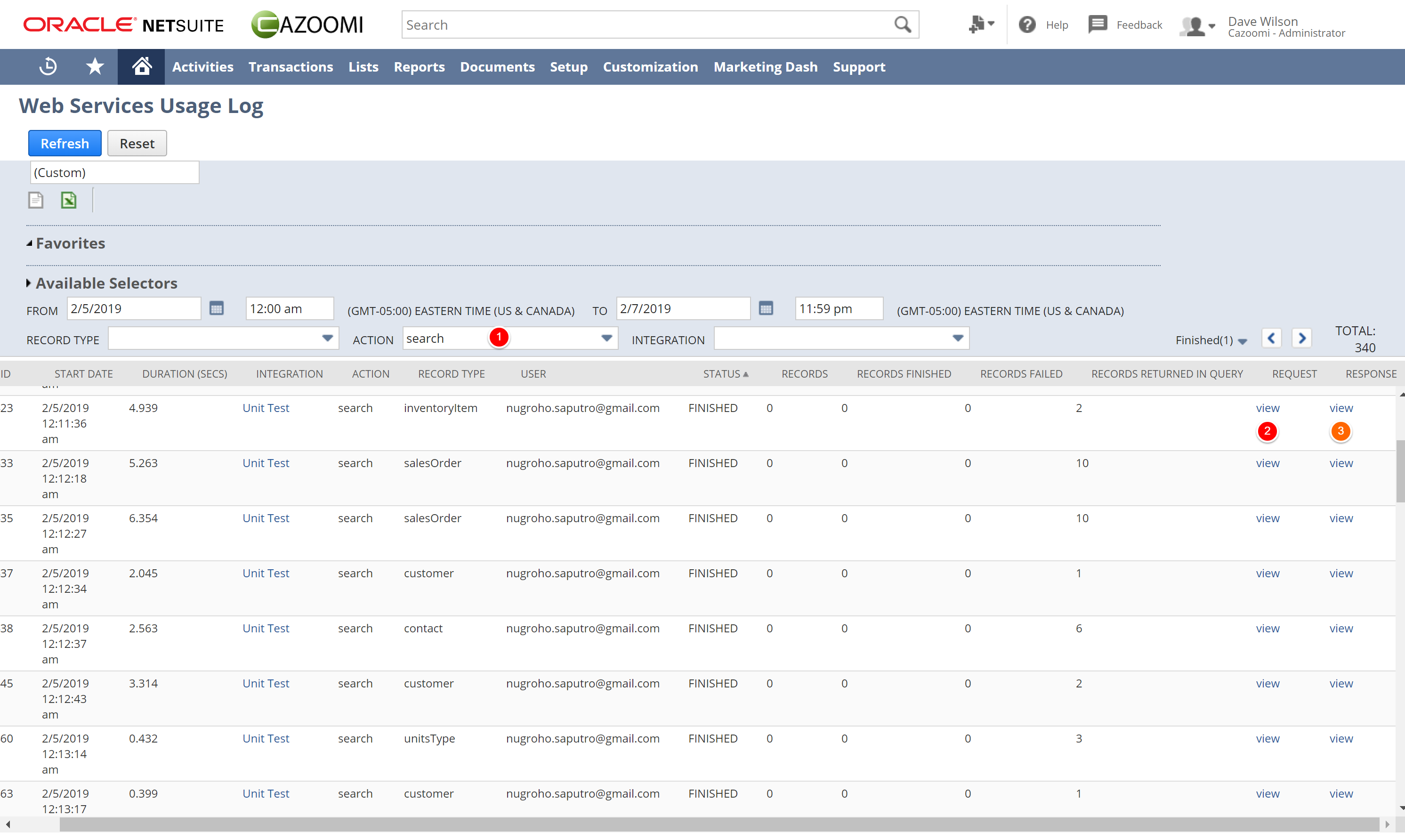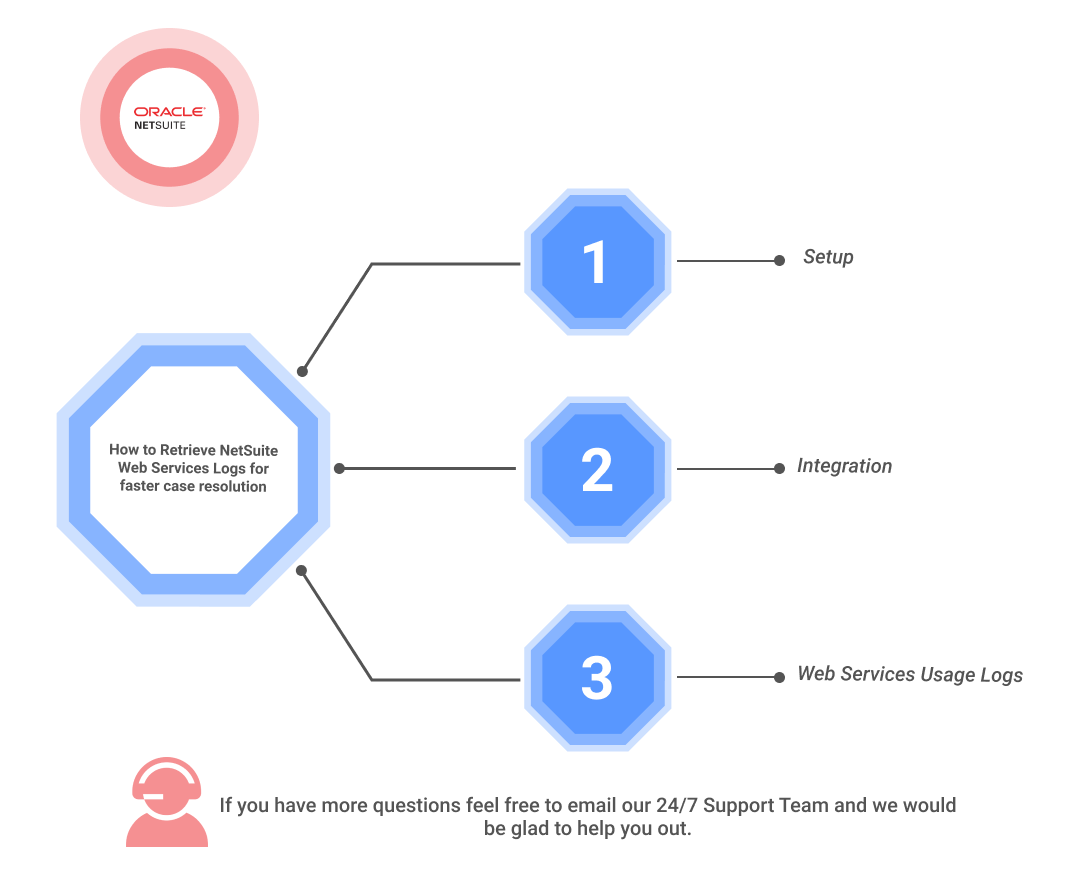 Need Some Help with a Human Touch?
Check out the options below on how you can contact our support team and find the answers you need to help you with your SyncApps integrations.
Help Center & Email is 24/7 to support@cazoomi.com | Live Chat & Phone is scheduled
FAQs
Check out these Help Desk articles for answers to frequently asked questions.