Hi, there! Thanks for stopping by!
Changing your SyncApps password is super simple.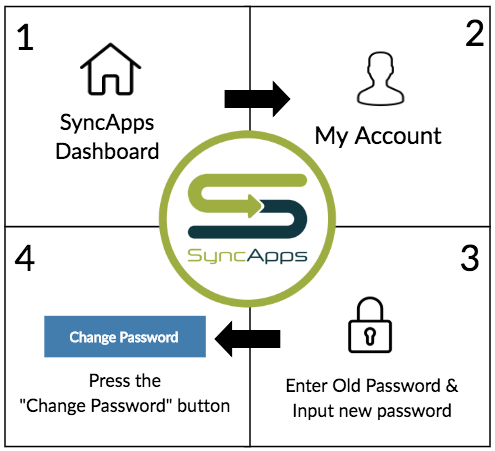 Here's what you can do:
First, you need to head to your SyncApps Dashboard and go to 'My Account' and enter your old password, then input your new password.
Next, press the "Change Password" button and it will redirect back to your dashboard.

OR:

Enter in your email (without a password) and press Login at the top of SyncApps site which will prompt "Password is required, Forget your password? Please press here to reset the password."
Reset Password link.
Hope this helps.