Wondering what's in the 4 Weeks Free Trial for you?
Let's take a look.
After you create an account, your organization will get instant access to all integrations for 4 weeks. We don't require a credit card during the trial, so you get to try SyncApps risk-free.
Our team will email you a week into your 4 weeks trial to make sure all is well, and again before the trial ends so you can choose one of our paid subscription plans (Basic, Professional or Enterprise) or even our Free Plan.
In the 4 weeks Free Trial, all the platform features are available so you can maximize your testing based on your integration requirements.
Once you've purchased the best plan for your business, your current trial account will be upgraded automatically. All your data mapping is just as you left it, intact, so you don't have to worry about losing your data. If you need set-up help, our experts can get you on the right track 24/7.
See who else started on a Free Trial just like you!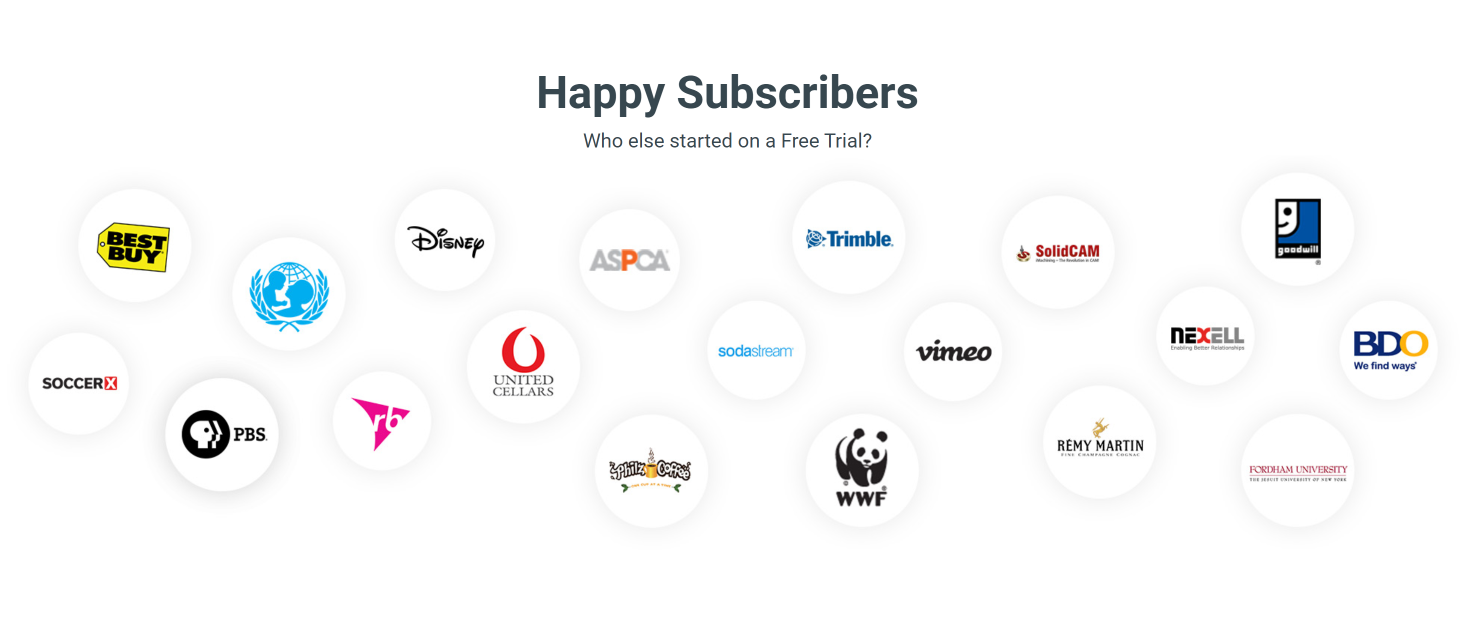 Need some help?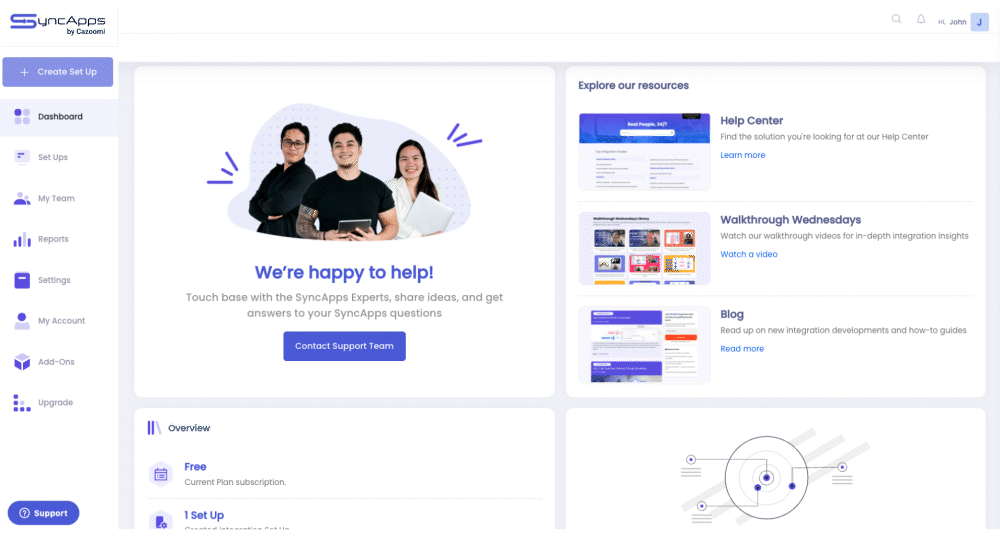 Check out the options below on how you can contact our support team and find the answers you need to help you with your SyncApps integrations.
Help Center & Email is 24/7 to support@cazoomi.com | Live Chat & Phone is scheduled
FAQs
Check out these Help Desk articles for answers to frequently asked questions.
Get Started | Login Issues | Pricing
Check out our subscriber's story here on how SyncApps helped them save hundreds of hours per year!