How to sync information from NetSuite Customer record fields to Zendesk Organization fields?
Hopefully, you've been able at this point to set up syncing from NetSuite Customer record fields to Zendesk User fields in Step 4 if you are at this stage of your integration setup.
The Customer fields relate only to the Zendesk User fields, but with the option below called "Allow organization fieldS mapping", you can now map these in Step 4 Field Mapping when this feature is checked.
Once enabled, please also create or use an existing NetSuite Contact Saved Search and place the Internal ID, Name, and Type in Step 2 and check to enable the "Create Zendesk organization for each synced Contact's company" option.
Finally, head to Step 4 and Refresh the fields in the field mapping page of your integration.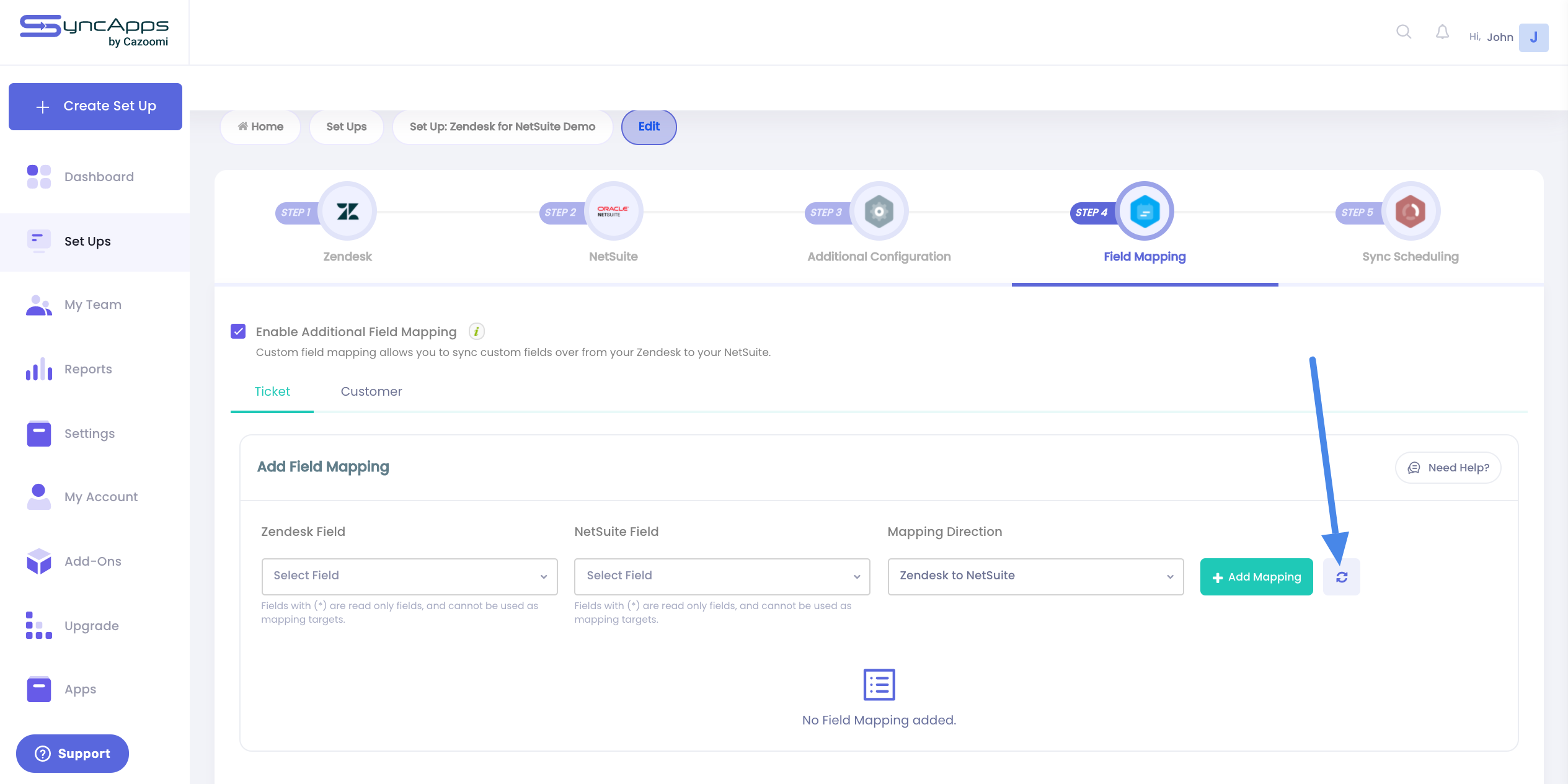 Best Practice:
Remove any NetSuite Customer Saved Search in Step 2 of your configuration, if you have one currently, as SyncApps will use NetSuite Contact Saved Search to correlate the NetSuite Contact's Customer to Zendesk Organization.
Need Some Help with a Human Touch?
Check out the options below on how you can contact our support team and find the answers you need to help you with your SyncApps integrations.
Help Center & Email is 24/7 to support@cazoomi.com | Live Chat & Phone is scheduled
FAQs
Check out these Help Desk articles for answers to frequently asked questions.