Trying to sync records from Salesforce to your Constant Contact Lists based on Salesforce criteria or reports?
Then this feature is perfect for your team.
Check out a 2-minute video on how segmentation and metrics work.
To start using Checkbox Fields for Segmentation for Constant Contact, you can use existing checkboxes on your Salesforce records or create new ones that will automatically sync to existing Constant Contact Lists.
This feature works with NetSuite, Salesforce, Zoho CRM & Dynamics 365, to Constant Contact!
Once you have these all together, then you are ready to start.
Constant Contact List segmentation is updated on each sync from CRM.
BEST PRACTICE:
If you have existing Lists in Constant Contact with records that need to be synced back to Salesforce Checkbox fields, choose dataloader.io to sync Constant Contact Lists to CRM.
Make sure that the records and the Checkboxes are initially synced from Salesforce to Constant Contact so that we can cache both the records and Checkbox(CRM) and let SyncApps create the email list(in Constant Contact connected to those CRM Checkboxes).
Head to your Constant Contact Main List, and under the Contacts Tab, select the email Lists that you want to take effect on the Custom Checkbox sync.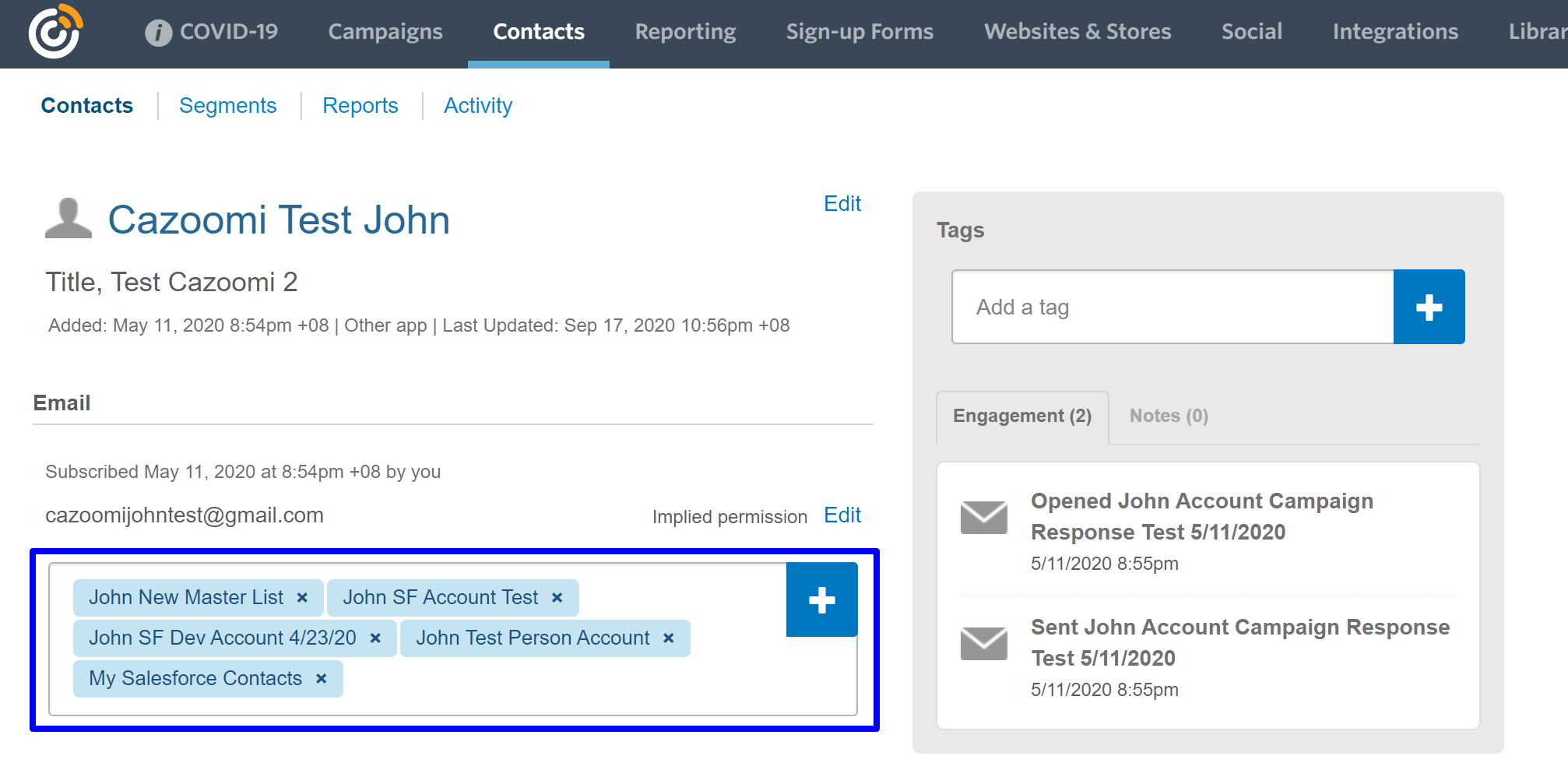 Manage Email Lists will show the available lists to use as Checkboxes in CRM. The Checkboxes feature will allow CRM to control the placement of Contacts and Leads to their corresponding Constant Contact Lists, as shown below:
Note:
In Salesforce, you will need to set up the Checkbox field(s), see the link here to set up your
Salesforce Checkbox Field
For Step 1 of the Set Up, please enable the indicated option and proceed to map the CRM Checkboxes with your Constant Contact Lists. Please keep in mind the following points:
If you type in a new name for a list in the "Constant Contact List Name" text boxes, the list will be automatically created in Constant Contact with the same name.
If you input a List name that already exists, we will link it to that list instead of making a new one.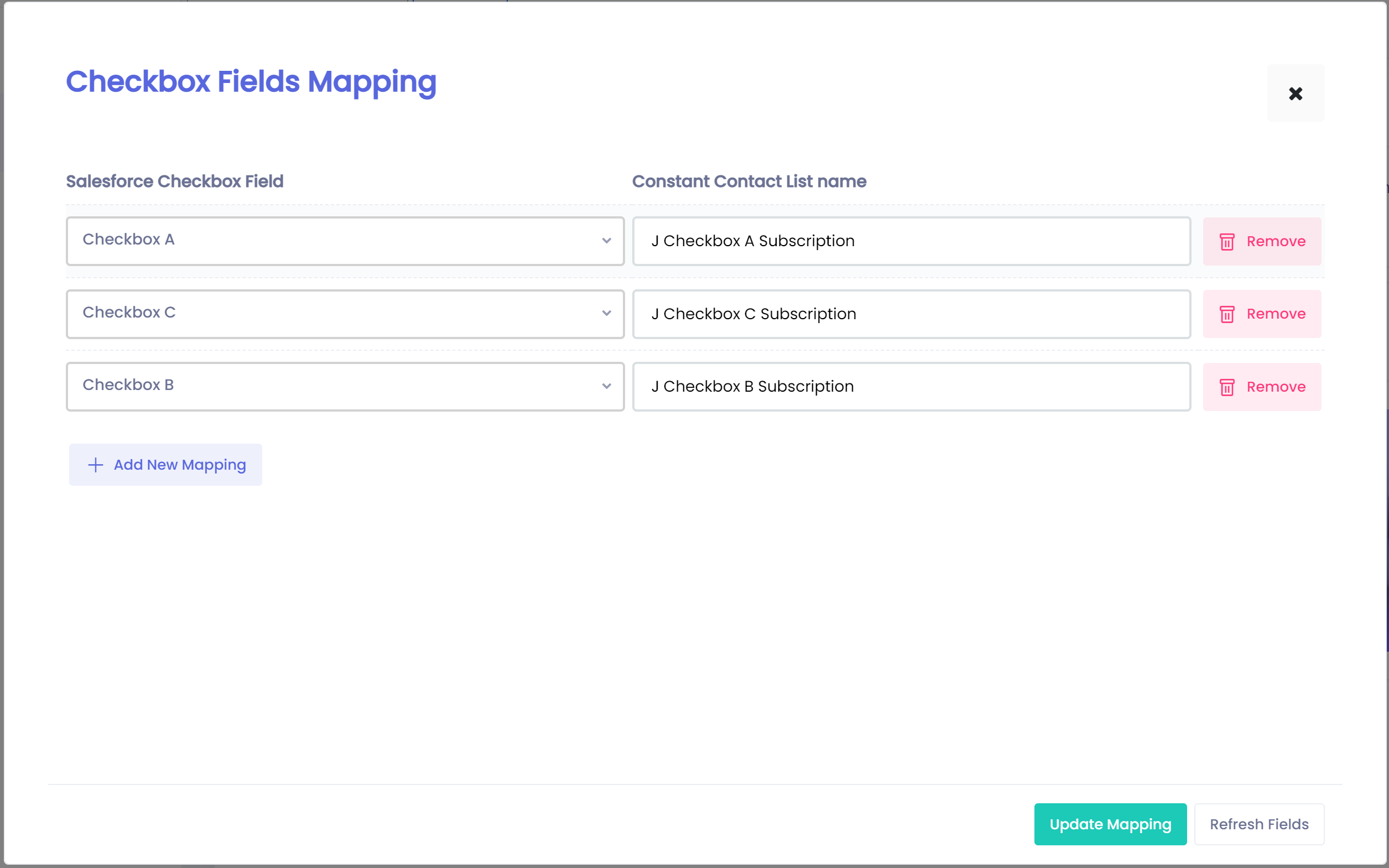 Salesforce Checkbox Names will depend on what you have on your Contact/Lead/preferred layout. The names of the Checkbox above are just examples.
NOTE: Enabling the Checkbox cannot be used in conjunction with Segmentation in Step 4. However, you can use Filtering to further refine the records that have that particular type of Checkbox in Step 1 you have specified going into your connecting to your Marketing Automation Solution.
Need some help?
Check out the options below for contacting our Support Team and finding the answers you need to help you with your SyncApps integrations.
Help Center & Email is 24/7 to support@cazoomi.com | Live Chat & Phone is scheduled.
FAQs
Check out these Help Desk articles for answers to frequently asked questions.