Standard fields that a premapped between HubSpot and NetSuite are not updatable from HubSpot due to API limitations; however, custom fields are all supported bidirectional in Step 4 of SyncApps.
Fields currently not supported to update from HubSpot to NetSuite are: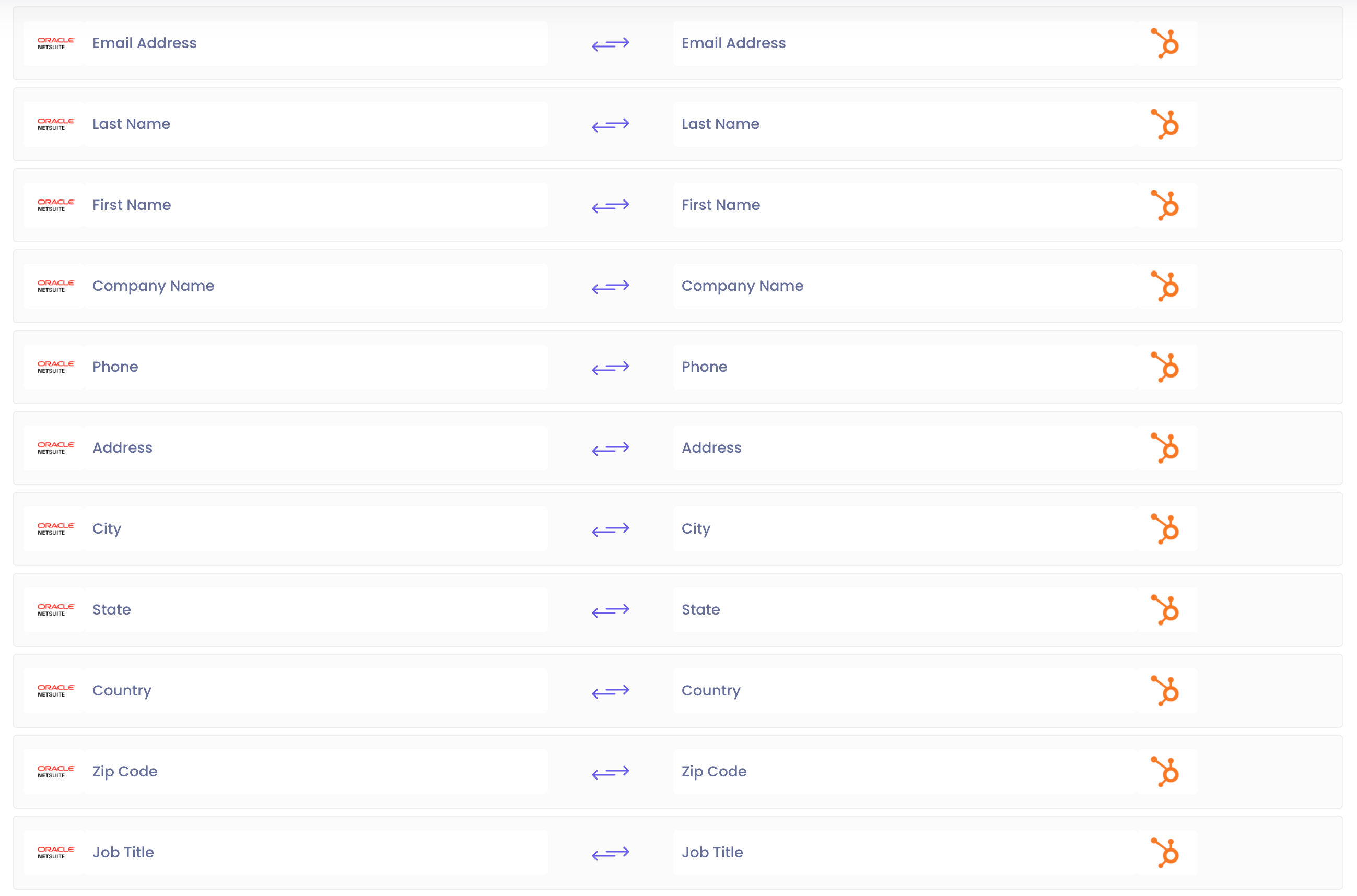 All Custom Fields in HubSpot are supported in Step 4 Field Mapping.
Please note that for the HubSpot Webhooks to function properly, please sync the records from NetSuite first, then let SyncApps create the records(s) in HubSpot.
Need some help?
Check out the options below on how you can contact our support team and find the answers you need to help you with your SyncApps integrations.
Help Center & Email is 24/7 to support@cazoomi.com | Live Chat & Phone is scheduled
FAQs
Check out these Help Desk articles for answers to frequently asked questions.