Wondering how to generate a NetSuite Application ID?
Below are some pointers for you on how should it be done!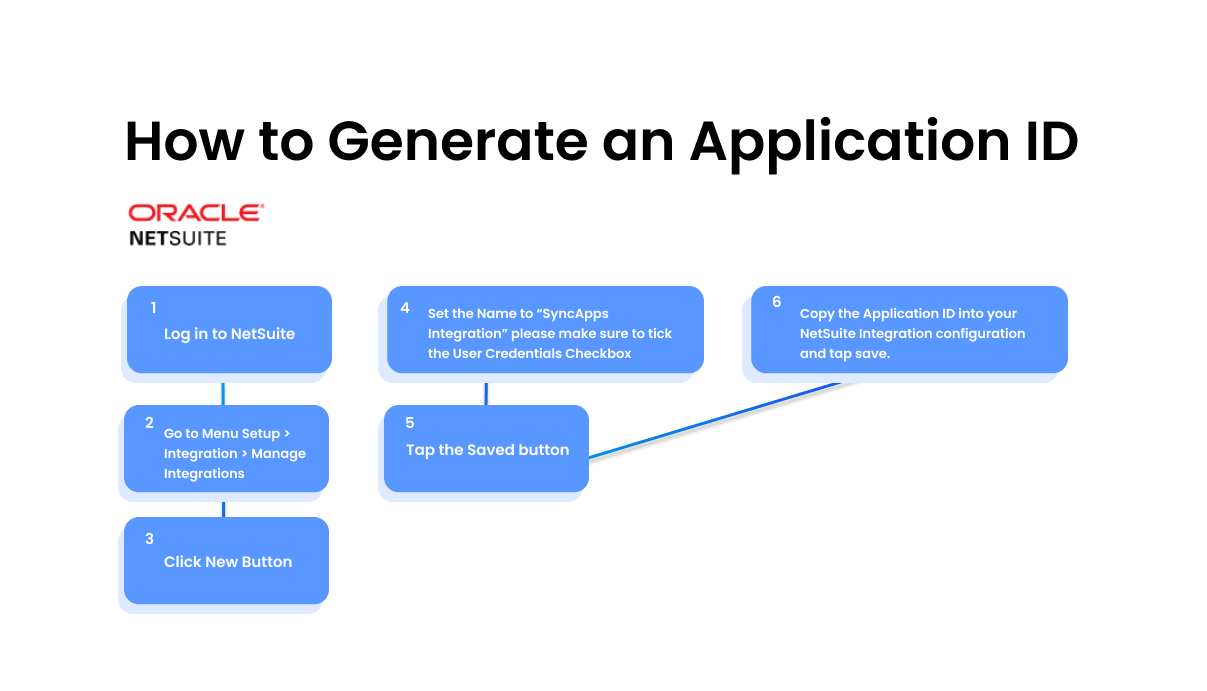 NetSuite's Application ID is required for authenticating to NetSuite API. Only one Application ID is needed and can be used inside multiple Set Up.
Good news! SyncApps runs on the newest WSDL from NetSuite! And if you wanna see some more NetSuite integrations news, please feel free to head over to our blog.
If you happen to encounter NetSuite's Application ID Error, it simply means your Set Up does not specify the Application ID to be used:
Application ID is mandatory but missing. Please edit the Set Up and enter the NetSuite Application ID.
Please do the following steps to create an Application ID and use it in your Set Up:
Login to NetSuite

Go to menu

Setup > Integrations > Manage Integrations

Click the New button

Set the name to "SyncApps Integration." Please make sure to tick the

User Credentials

checkbox.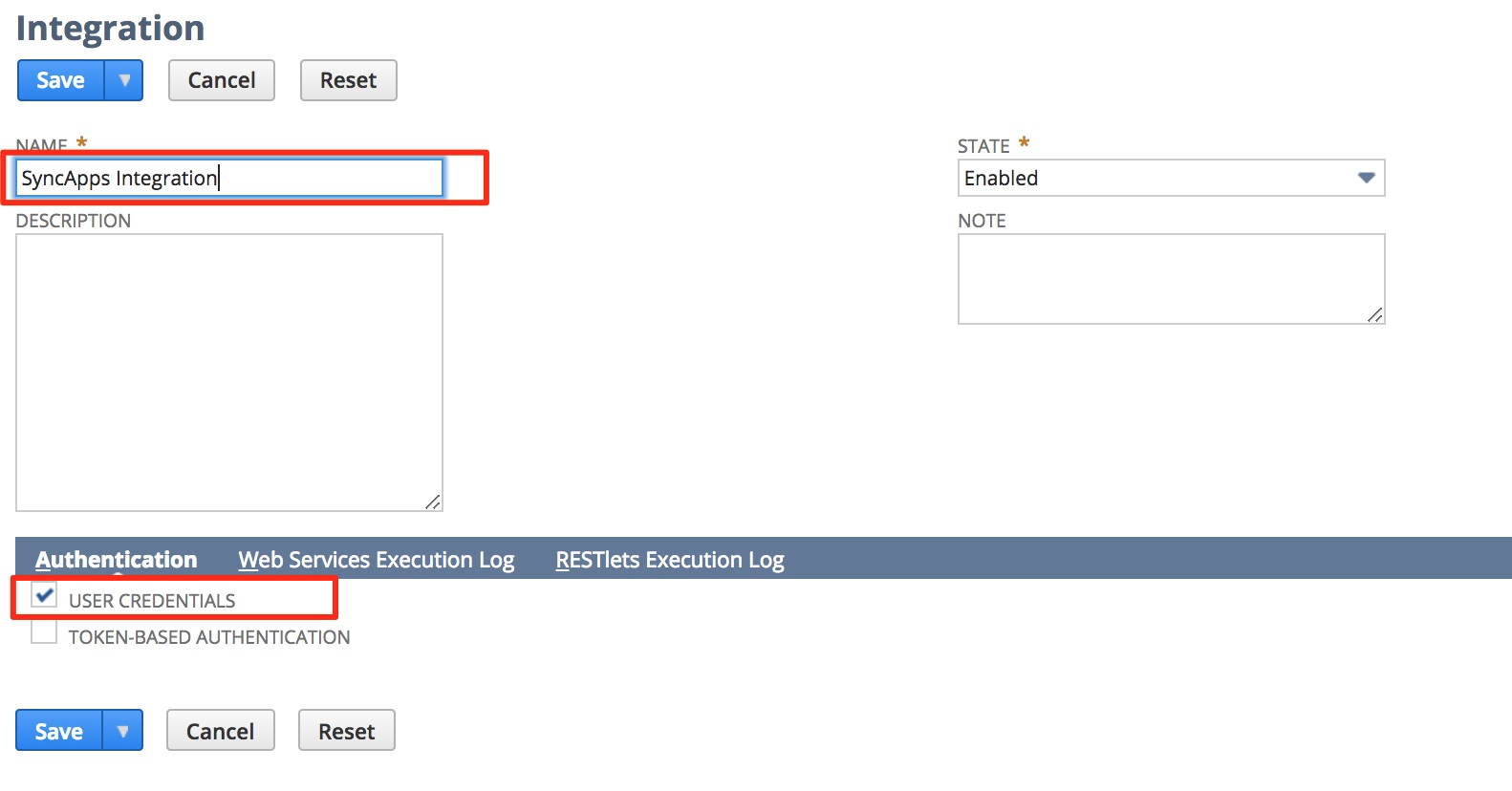 5. Tap the Save button. The Application ID will be displayed on the screen, and you can copy and paste the text to your Set Up configuration.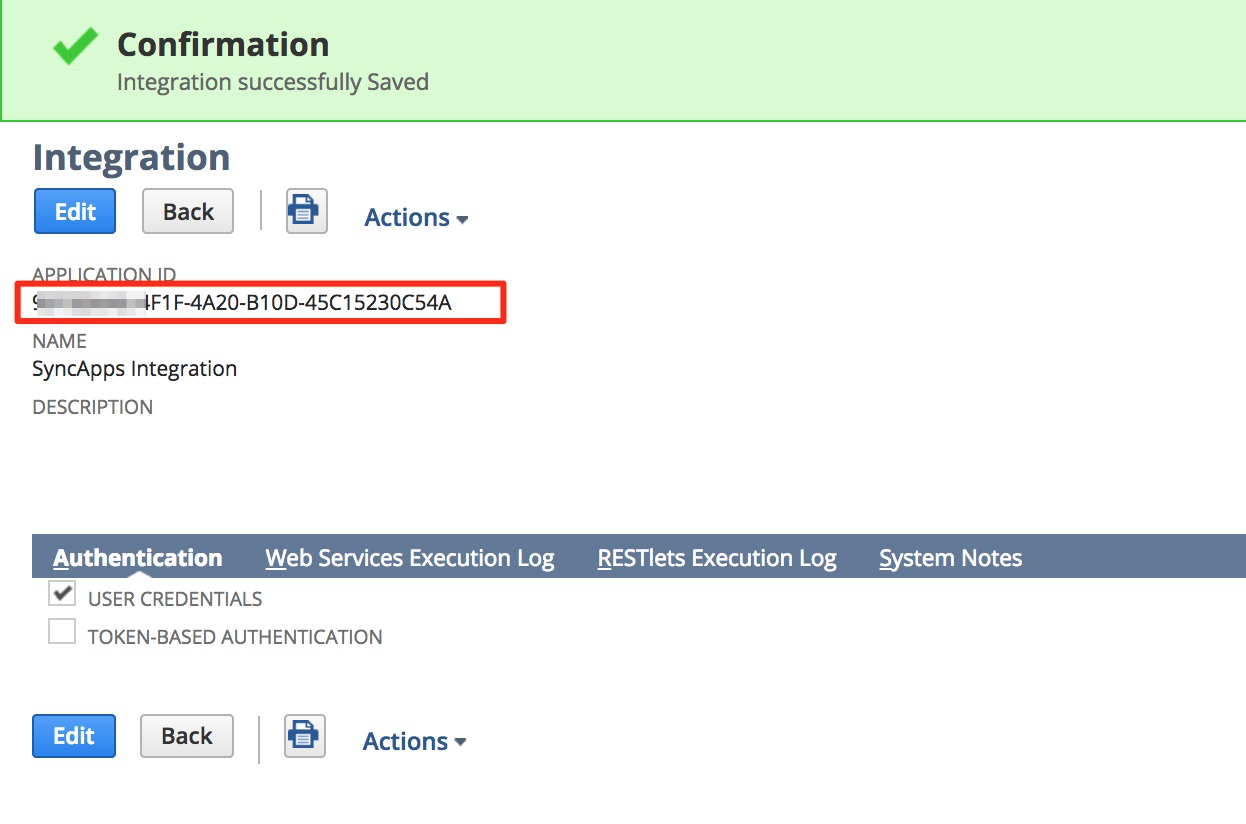 6. Copy the Application ID into your NetSuite integration configuration in Step 1 of the Set Up, and tap save.
You're all done now.
Need some help?
Check out the options below on how you can contact our support team and find the answers you need to help you with your SyncApps integrations.
Help Center & Email is 24/7 to support@cazoomi.com | Live Chat & Phone is scheduled
FAQs
Check out these Help Desk articles for answers to frequently asked questions.
Get Started | Login Issues | Pricing
Be sure to see one customer's story on how SyncApps helped them save 13 days per year of manually importing/exporting data!