Wondering if setting up an integration without a specified Main List or the Main Audience in the case of Mailchimp in Step 2 of the Set Up will work?
Unfortunately, the answer is no as the API needs it to keep your records in sync.
SyncApps requires each integration to specify the Main List or Main Audience because the Marketing Automation software (or any software that requires Main List and Main Audience in Step 2 of the Set Up) needs it in creating, updating, and removing records using its API.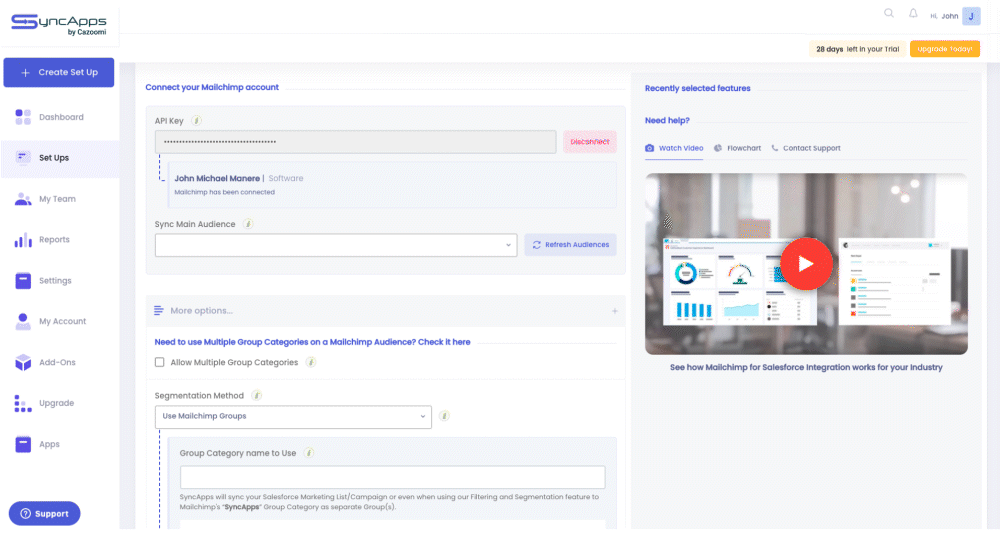 Need some help?
Check out the options below on how you can contact our Support team and find the answers you need to help you with your SyncApps integrations.
Help Center & Email is 24/7 to support@cazoomi.com | Live Chat & Phone is scheduled
FAQs
Check out these Help Desk articles for answers to frequently asked questions.
Get Started | Login Issues | Pricing
Check out our subscriber's story here on how SyncApps helped them save 100s of hours per year!