Was there an instance when you encountered the error "Error on sync: Constant Contact error: http.user.account.deactivated"?
Know that it is super simple to fix!
The said error is maybe caused by your Constant Contact account, the one you used to connect in Step 2 of your Set Up, being deactivated.
First, check your Constant Contact account if it is still active. Once confirmed, head back to Step 2 of the Set Up and reconnect it.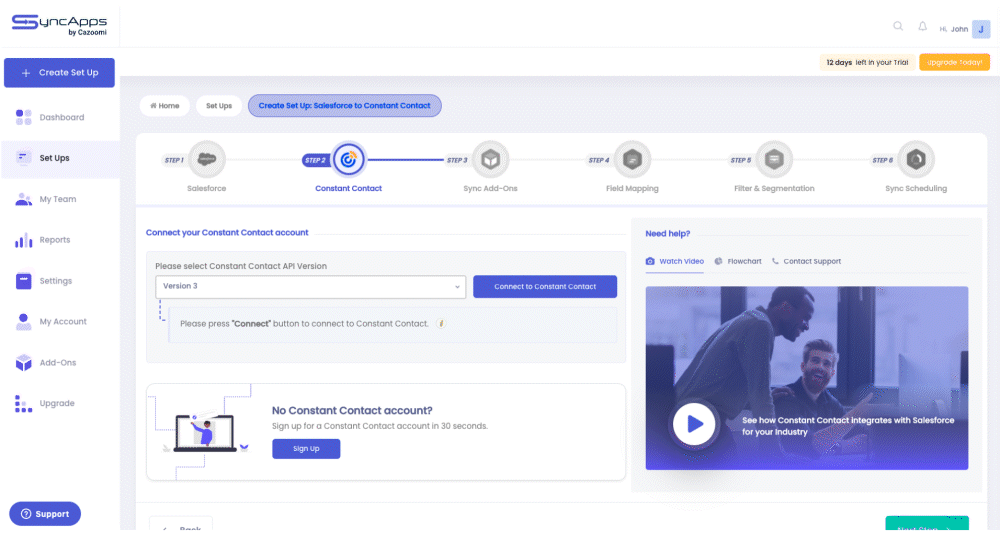 Hit save then resync.
Simple, isn't it?
Need Some Help with a Human Touch?
Check out the options below on how you can contact our support team and find the answers you need to help you with your SyncApps integrations.
Help Center & Email is 24/7 to support@cazoomi.com | Live Chat & Phone is scheduled
FAQs
Check out these Help Desk articles for answers to frequently asked questions.