Are you new to NetSuite SyncApps integration and still figuring out how the records flow from your NetSuite account to your selected connecting software?
No problem! We're here to help!
See the flowchart image below.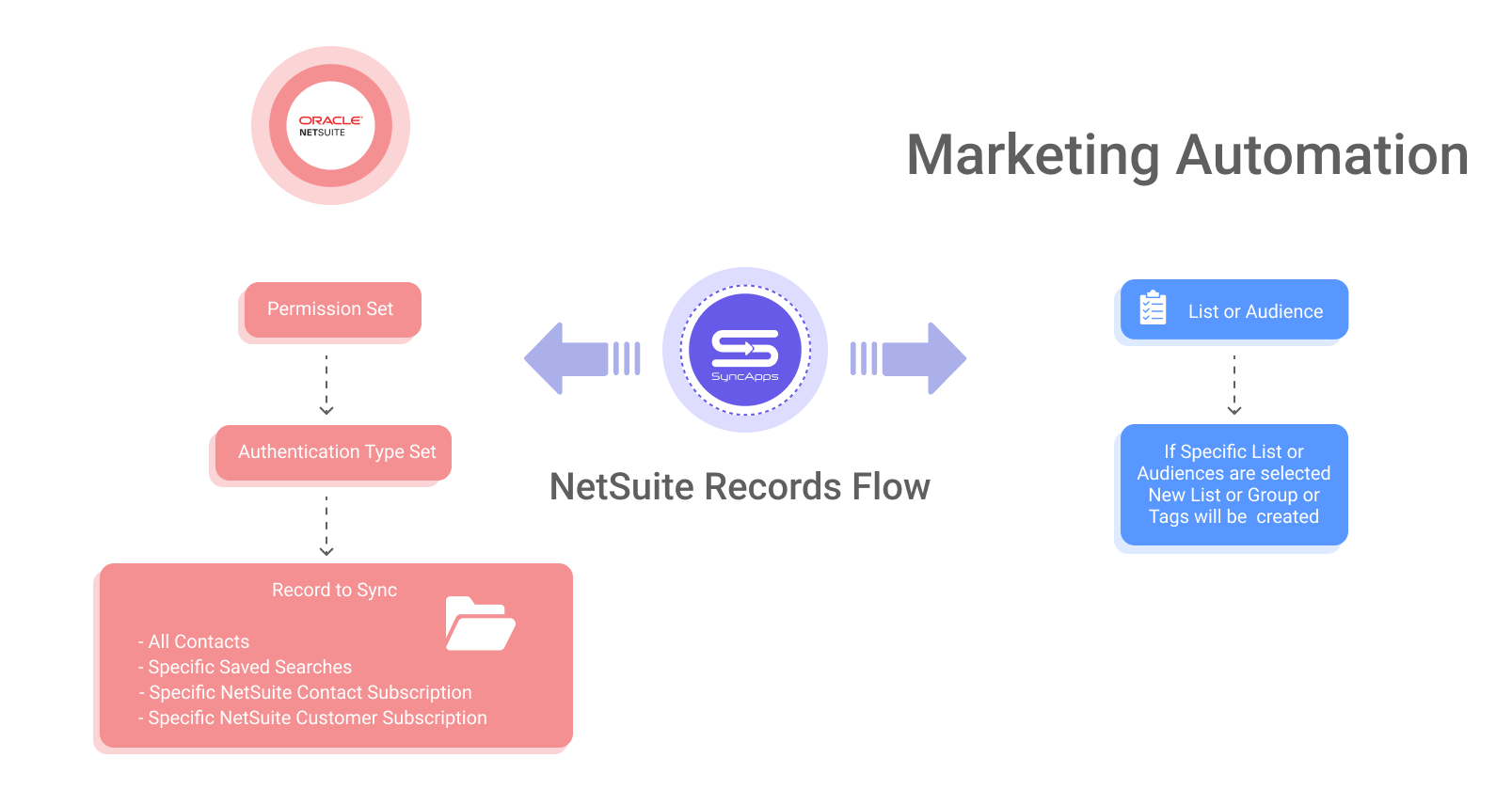 From NetSuite to Marketing Automation Solution
When using SyncApps for Netsuite Data Migration, it is best to review first the NetSuite Permissions and Authentication Type so that SyncApps can be able to grab the specific records for syncing.
If you have selected "All Contacts", all Contact Records in your NetSuite database will be synced to your Marketing Automation Software's List or Audience.
If Specific Saved Searches, Specific NetSuite Contact Subscription, or Specific NetSuite Customer Subscription, these specifics will create segmented Email List(s), Group(s), or Tag(s) under the specified List or Audience (In Step 2 of the Set Up) in your Marketing Automation software. If some of the records are already existing, they will just marry instead of creating a new record.
Basic Fields are then mapped such as Email Address, First Name, and Last Name.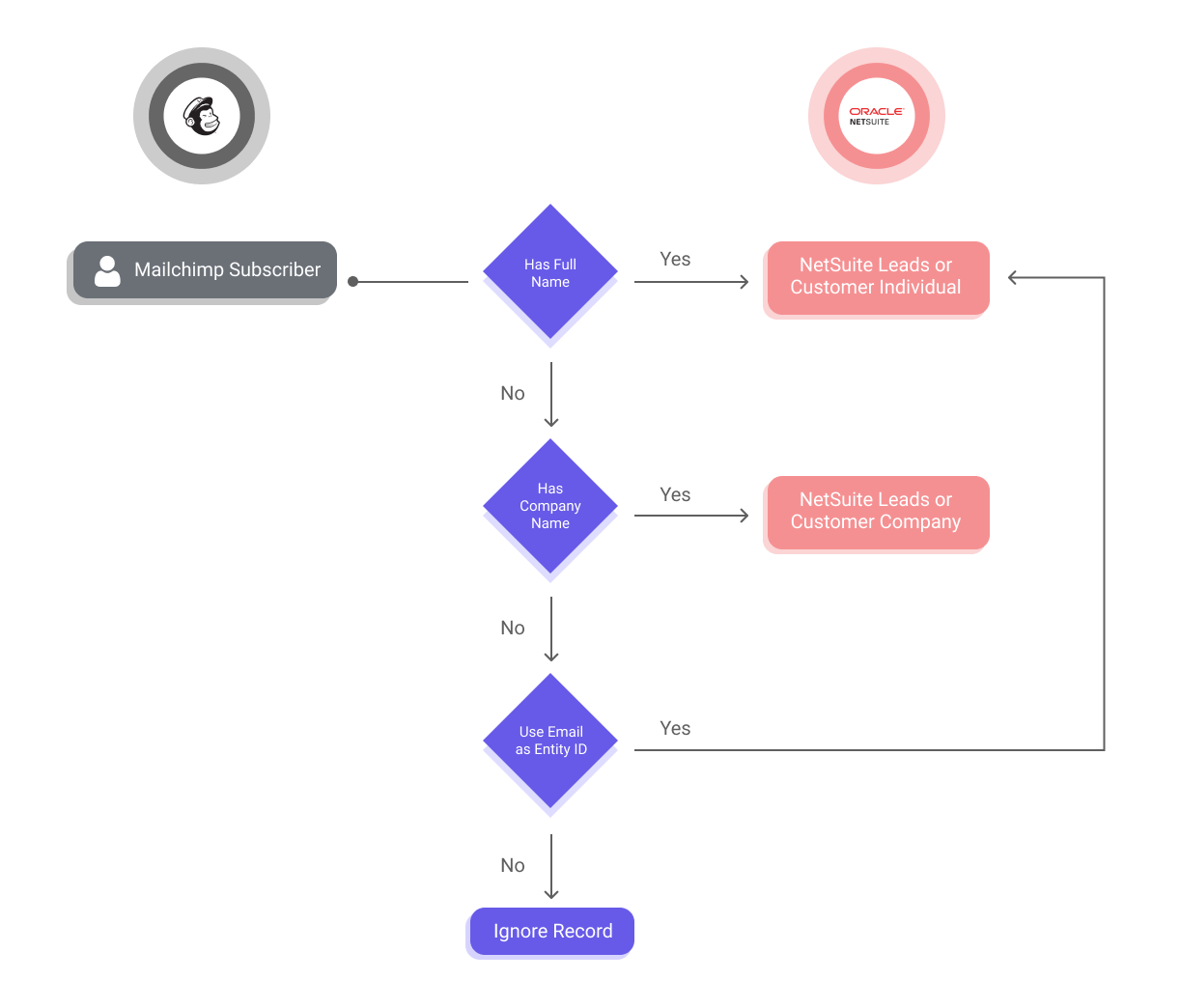 Marketing Automation Software to NetSuite
Now that the records have been synced to the List/Audience, any field updates will sync back to the NetSuite record(s).
If the case, you want to create a record from a Web form or Sign-up form, just make sure that it lands to your Main List or Audience and this will sync back to NetSuite as a new record.
See here for more information on how Web forms or Sign-up Forms works.
Need some help?
Check out the options below on how you can contact our Support Team and find the answers you need to help you with your SyncApps integrations.
Help Center & Email is 24/7 to support@cazoomi.com | Live Chat & Phone is scheduled.
FAQs
Check out these Help Desk articles for answers to frequently asked questions.