Are you using Constant Contact Autoresponder email series type whenever there are new records that are synced from your CRM or Financials software then what to sync back the Campaign responses(Marketing Metrics) such as the opens, clicks, and bounces?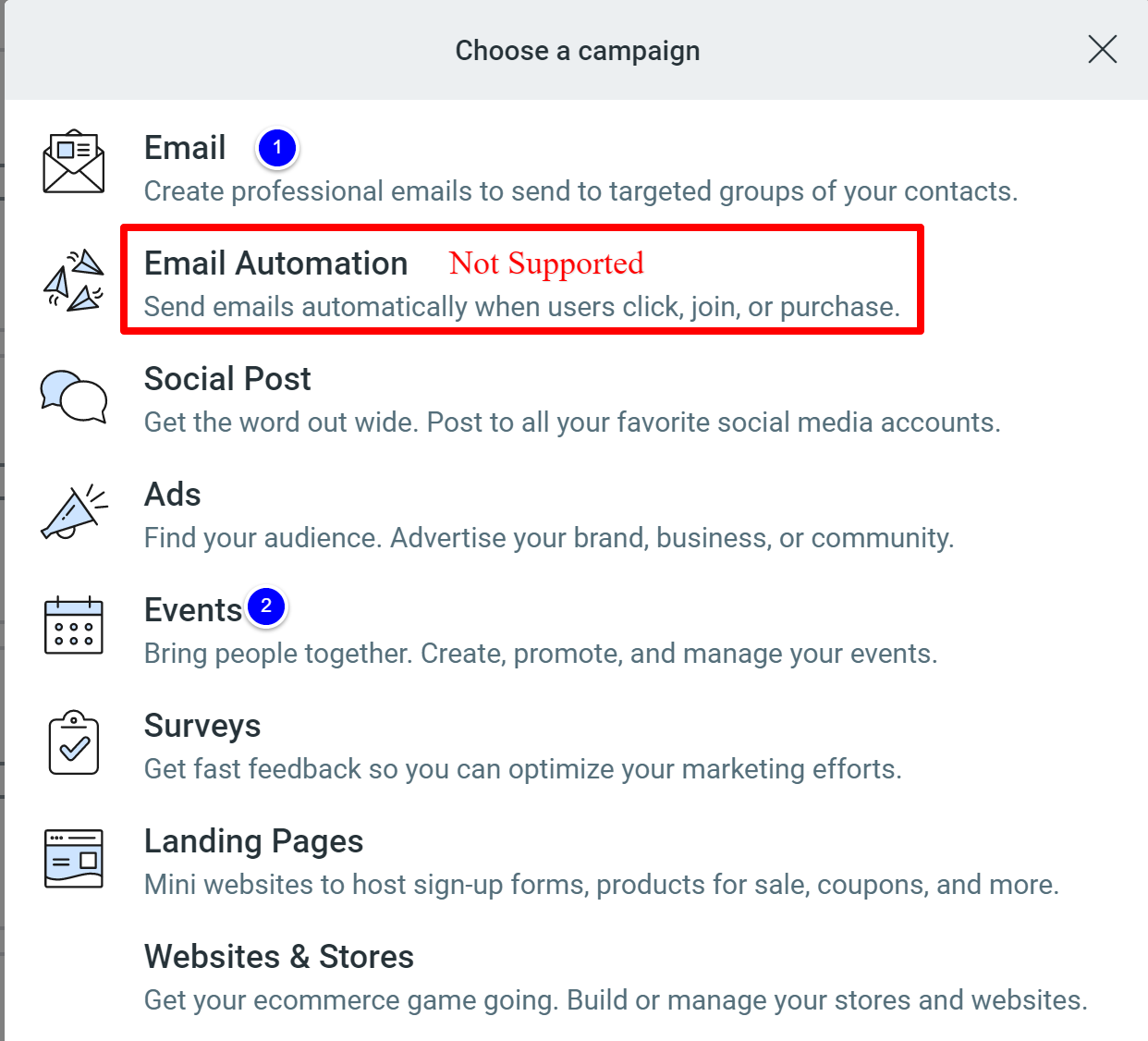 Due to the Constant Contact API limitations, SyncApps can only support "Email" and "Events" type. Email Automation type is not supported because it has no API.
But hold-on! There's a workaround for that! You may still sync your records such as Contacts or Leads to Constant Contact so that they can receive these automated emails. If wanting to grab the metrics such as opens, clicks, and bounces back to CRM/Financials, you may manually export and import the metrics through:
Need some help?
Check out the options below on how you can contact our Support Team and find the answers you need to help you with your SyncApps integrations.
Help Center & Email is 24/7 to support@cazoomi.com | Live Chat & Phone is scheduled.
FAQs
Check out these Help Desk articles for answers to frequently asked questions.
Get Started | Login Issues | Pricing
Be sure to see one customer's story on how SyncApps helped them save 13 days per year of manually importing/exporting data!