Wondering how to sync your Salesforce Contacts under each Account and segment them into Lists/Groups/Tags under your Marketing Automation?
Solution:
SyncApps has rolled out a new feature that helps you do just that! Let's see it in action.
There are two ways that you can sync your Contacts under each Account:
Sync all affiliated Contacts under each Account
Sync selected Contacts under each Account using the Filtering and Segmentation feature in Step 5
Alright, first things first! In this type of use-case, Account Object type Set Up is needed plus the feature in Step 1 which is "Want to retrieve all affiliated Contacts from an Account? Select this feature".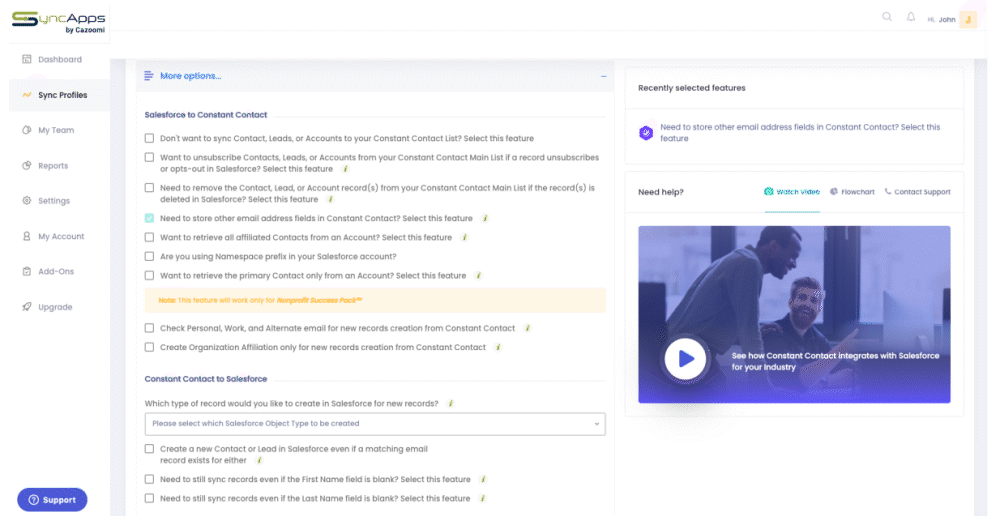 There are two benefits that you can have from this feature:
If the Account Object type is selected, you can now map the fields for the Contacts Object
Aside from that first point, you can now use the Filtering and Segmentation feature using the Accounts plus Contacts fields as filters in Step 5.
Integration Setup:
Step 1: Salesforce set up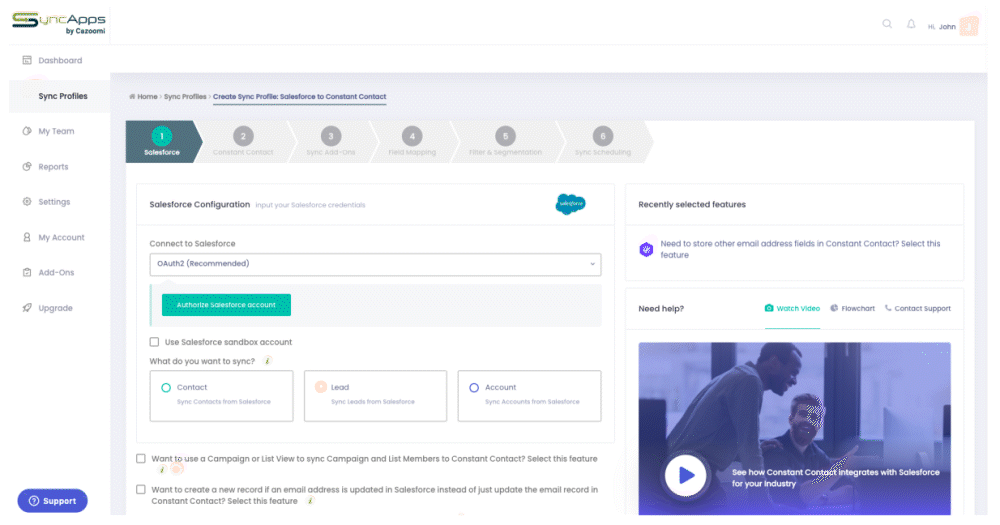 Step 5: Filtering and Segmentation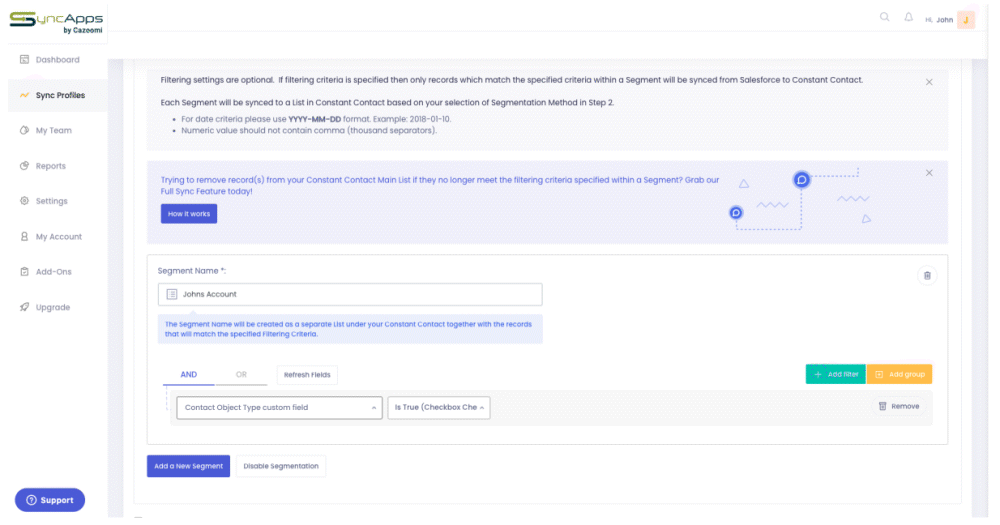 The results below show that SyncApps created the email list automatically in Constant Contact with the Contact that matched the filters. But if you're using Mailchimp or other supported Marketing Automation with Salesforce SyncApps, we will also segment them into Lists, Groups, or Tags as well.

Need some help?
Check out the options below on how you can contact our support team and find the answers you need to help you with your SyncApps integrations.
Help Center & Email is 24/7 to support@cazoomi.com | Live Chat & Phone is scheduled
FAQs
Check out these Help Desk articles for answers to frequently asked questions.