Check out how to see your favorite marketing automation solutions metrics back in NetSuite.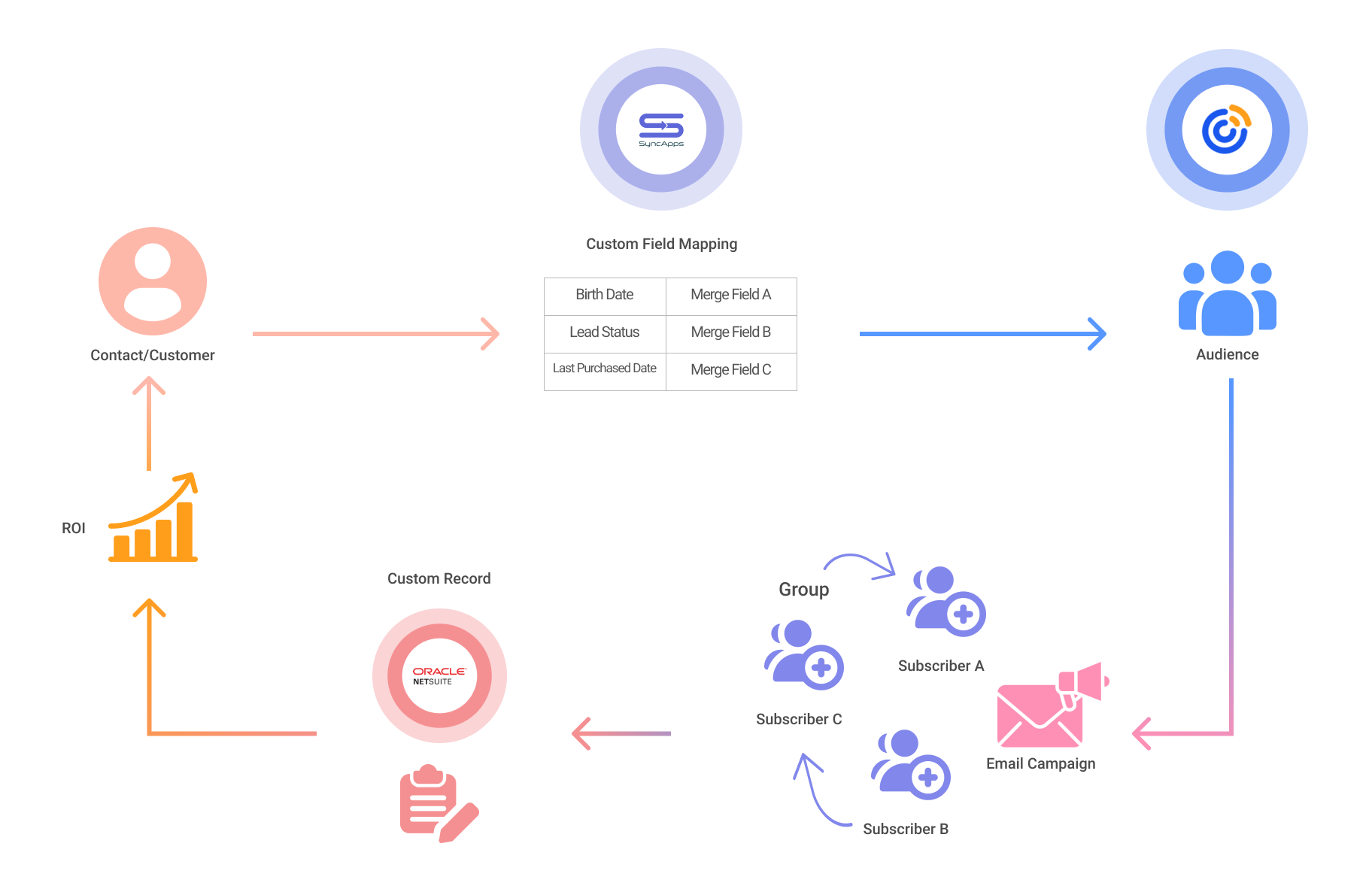 How it works:
Activate the "Sync Email Marketing Data" in Step 1 of the integration setup for

NetSuite integration

with your Marketing Automation software.

Once you send a Campaign to your specified Main List or Audience, SyncApps will automatically sync the Marketing Metrics back to NetSuite.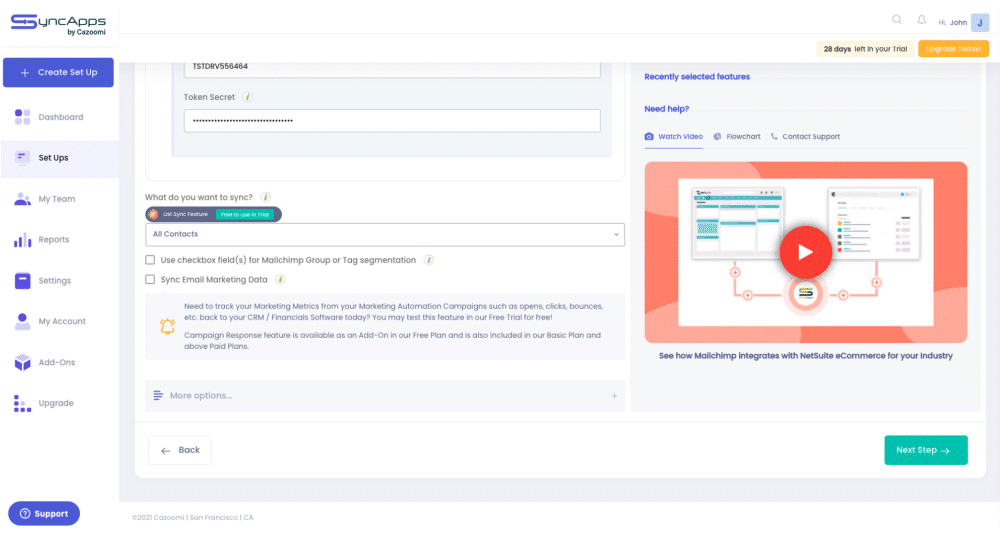 A Custom Record with the name "(Your Email Marketing Software) Email History" and "(Your Email Marketing Software) Emails-Cust" is created automatically.

For individual Contact or Customers, SyncApps will automatically create the "Custom" sub-tab, and under that, you can see the "(Name of your Marketing Automation Software) Email History" with the Campaigns and metrics received.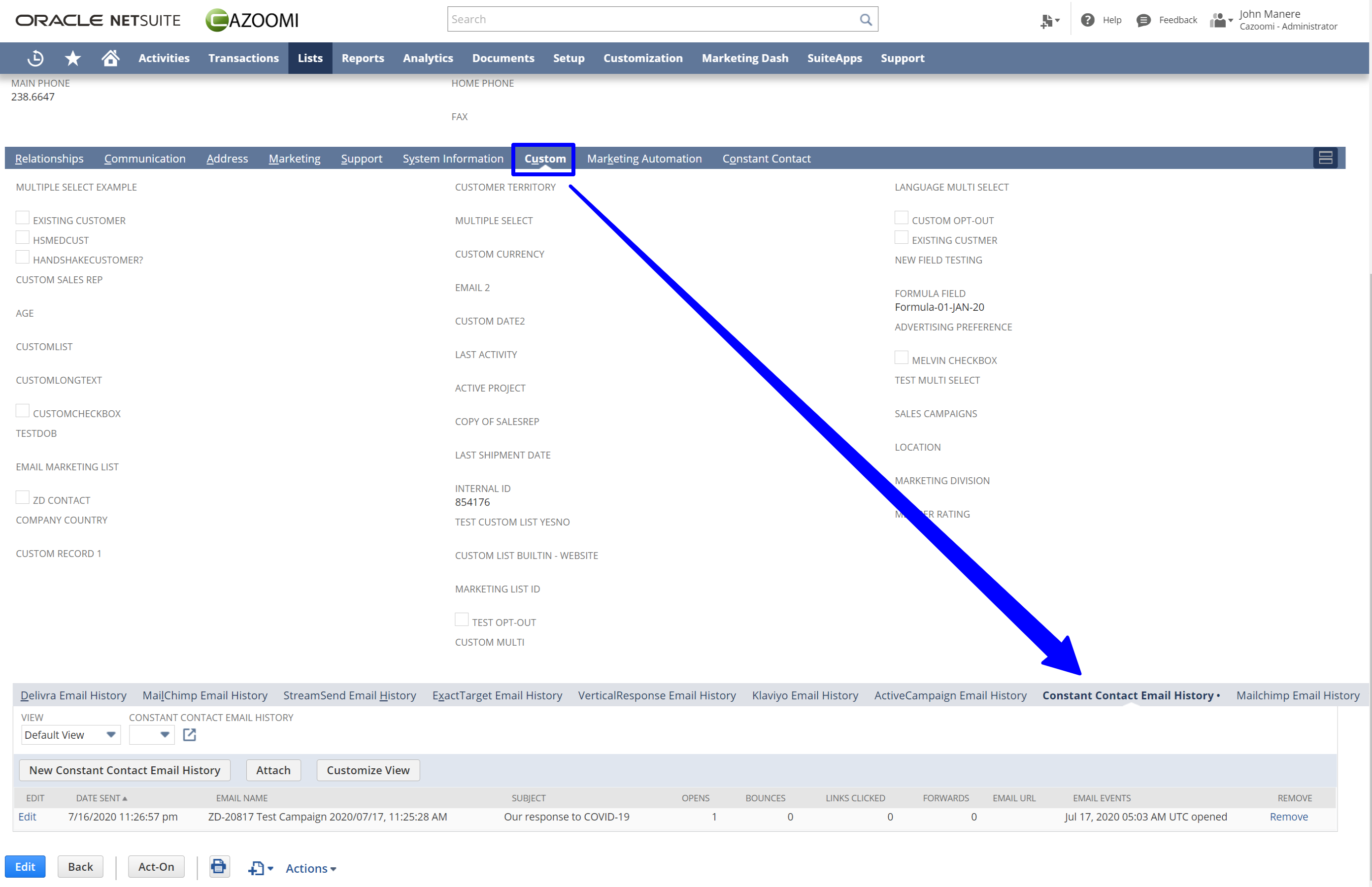 Email Marketing Data will sync to any NetSuite Contact or Customer Record Custom Subtab when selecting in Records to Sync, "All Contacts."

First, create a Contact or Customer Saved Search configured in your Set Up if you use the Saved Search option for testing or targeted Campaigns. This facilitates the placement of your marketing metrics in the subtab.
Note: If you select Record Type to Sync, "All Contacts," and need Marketing Metrics back to NetSuite, please also select "Create a Contact" for New Subscriber Object Type in order to have SyncApps automatically sync the metrics back to Contacts.
If this "Sync Email Marketing Data" option is checked in Step 1, Email Marketing data (Opens, Clicks, and URLs Clicked) will be synced to a custom record in NetSuite.
The Clicked URLs should be visible in the Email Events field as shown below on the Contact custom subtab:

The custom record will be created automatically by SyncApps and capture data starting with the date of creation and on a rolling 30 days basis after a Campaign is initiated.
Email Marketing Campaign metrics land on the custom subtab on the NetSuite Customer/Contact record.
You can change the NetSuite custom subtab name to meet your needs in NetSuite.
If you need a longer rolling basis for Campaign metrics flowing back into NetSuite, reach out to our 24/7 Support so we can enable it.
Troubleshooting:
If SyncApps logs display Campaigns are synced, but no email history records are created in NetSuite, follow the steps below:
Open menu

Setup > Integration > Web Service Process Status

Download recent requests and response files. Your download should be similar to the screenshot below: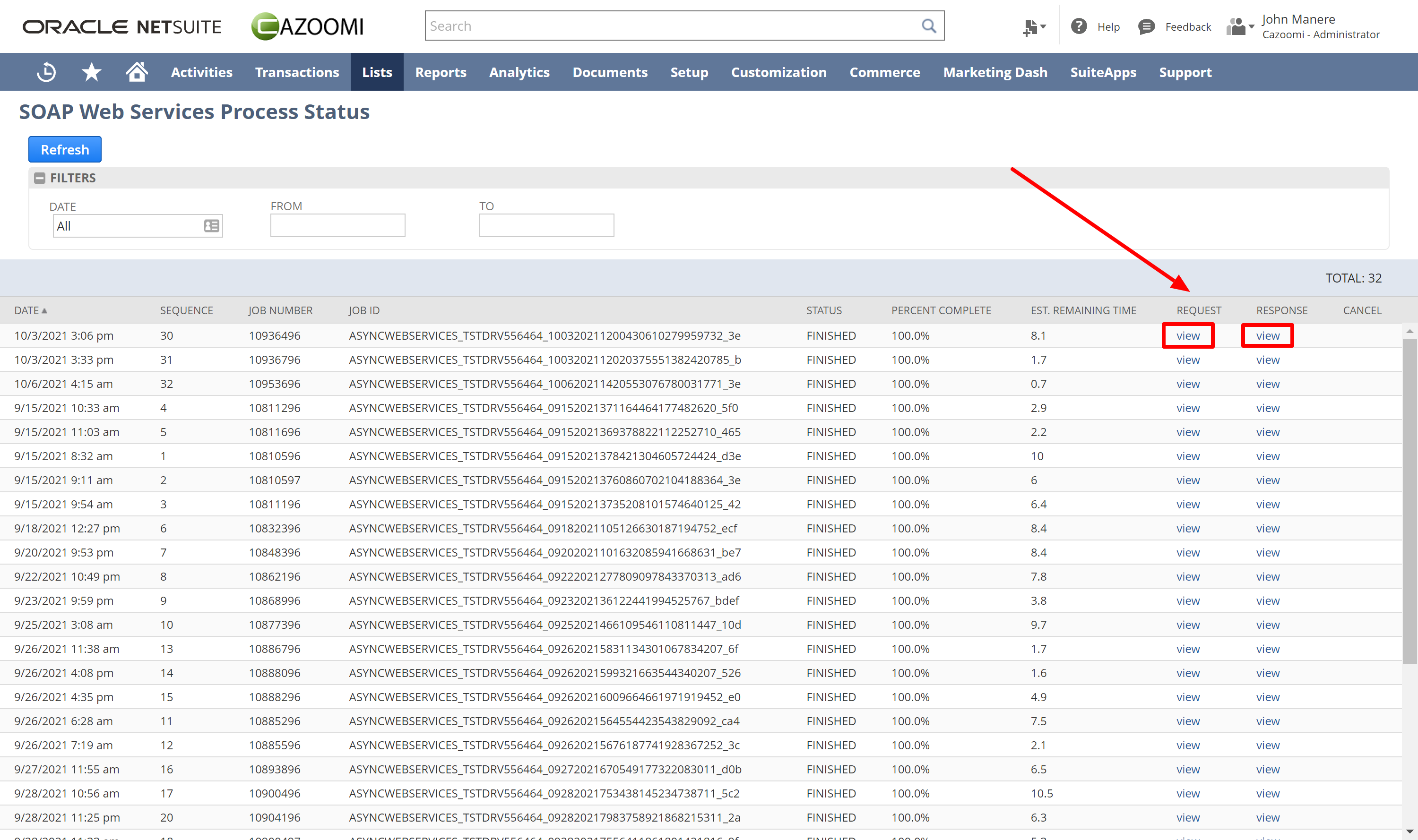 Send both the request and response files (the latest one) to our

24/7 support

team along with your Set Up ID or URL. We're always here to help you make the most of our solution!
Need some help?
Check out the options below for contacting our Support Team and finding the answers you need to help you with your SyncApps integrations.
Help Center & Email is 24/7 to support@cazoomi.com | Live Chat & Phone is scheduled.
FAQs
Check out these Help Desk articles for answers to frequently asked questions.