Need to track individuals for B2C eCommerce or similar using integration for Salesforce?
Today's topic is around just how to do that by integrating Salesforce Person Accounts to your Marketing Automation List(s), Audiences, or Group(s).
Check out the few steps below on how to achieve it.
Getting Started with syncing over Person Accounts to your Lists or Groups
In Step 1 of the Set Up, the Object type should be set to "Person Accounts"
Next, select the option "Want to use a Campaign or List View to sync Campaign and List Members to Constant Contact? Select this feature," You can select either a Campaign from Salesforce or a List View.
Let's see what using a Salesforce Campaign feature to sync over Person Accounts to your Marketing Automation solution looks like below.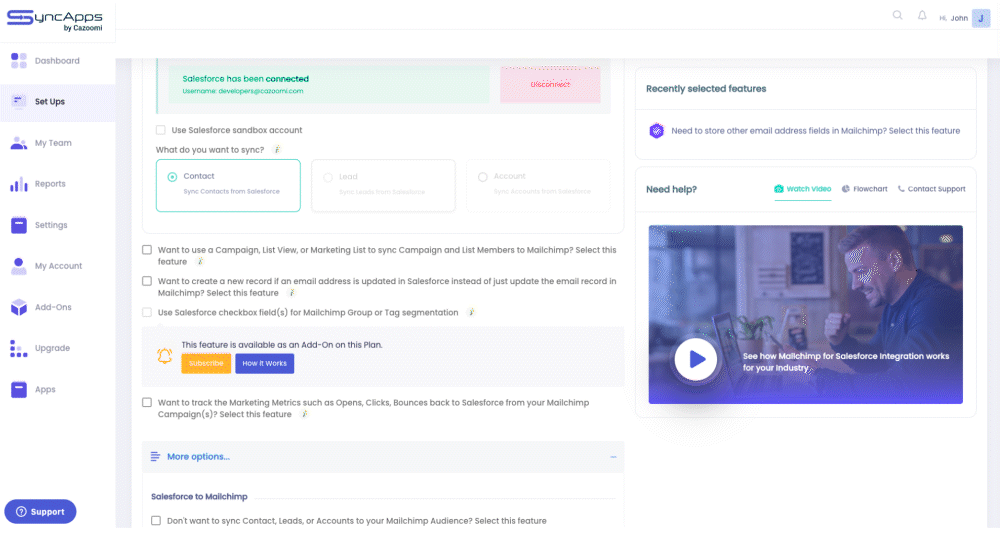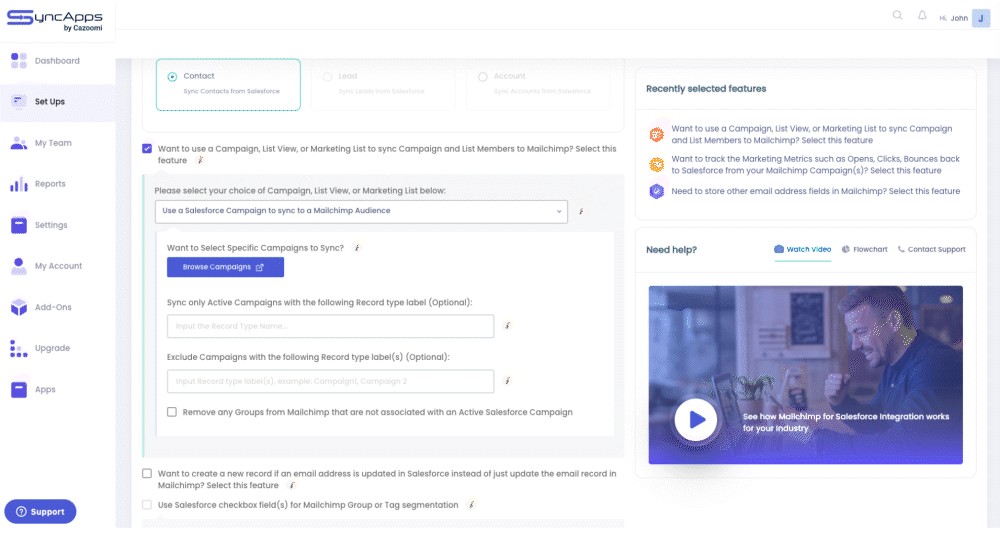 Look for the Campaign you have created to test this feature or any active Campaign where you placed the Person Account record(s).
For Converted Leads, make sure that you also have enabled the "Delete Converted Leads"; this feature will take the Lead Type record and match it so that the new Person Account record will be created in your Marketing Automation solution.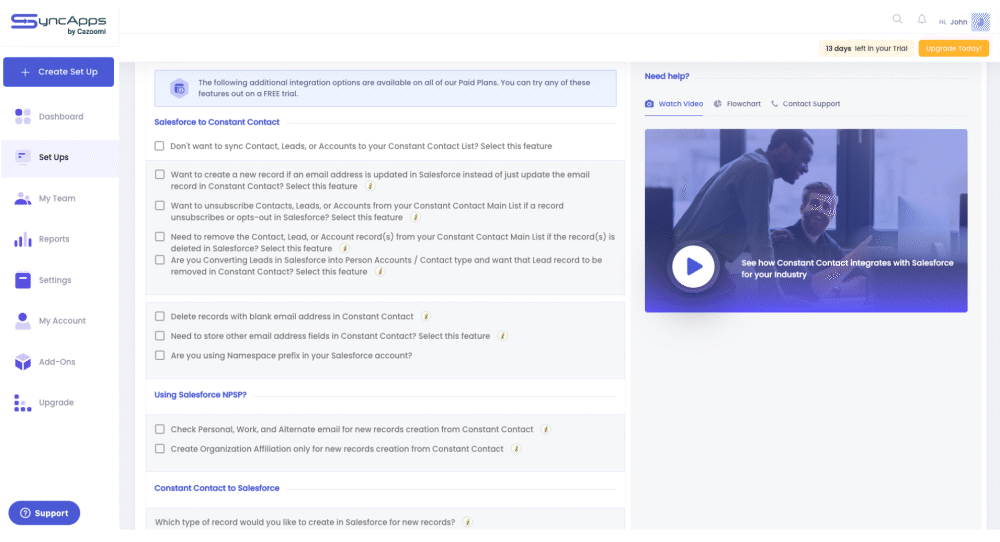 Hit update, then the "Next" button.
In Step 2 of the Set Up -- Specify your Main List or Main Audience on where you want this record to land.
Hit "Save," then Reset Sync Process and resync.
Once the sync is done, The Person Account records under the selected Salesforce Campaign(s) or List View(s) will now be in the Marketing Automation List/Audience (the same name as the Salesforce Campaign/List View where you placed "Person Account records) under the email list or Group (or Tag).
Need some help?
Check out the options below on how you can contact our Support Team and find the answers you need to help you with your SyncApps integrations.
Help Center & Email is 24/7 to support@cazoomi.com | Live Chat & Phone is scheduled
FAQs
Check out these Help Desk articles for answers to frequently asked questions.
Get Started | Login Issues | Pricing
Check out our subscriber's story here on how SyncApps helped them save hundreds of hours per year!