How to integrate back your Event Campaign's data to Salesforce just got easier.
And if your organization would like event registration information from Constant Contact to populate Salesforce campaigns, along with any registration fee and any field input data from the Constant Contact events then this is a great integration to review.
Let's first take a quick look at some important details on how you can integrate back your Event Campaigns data into Salesforce.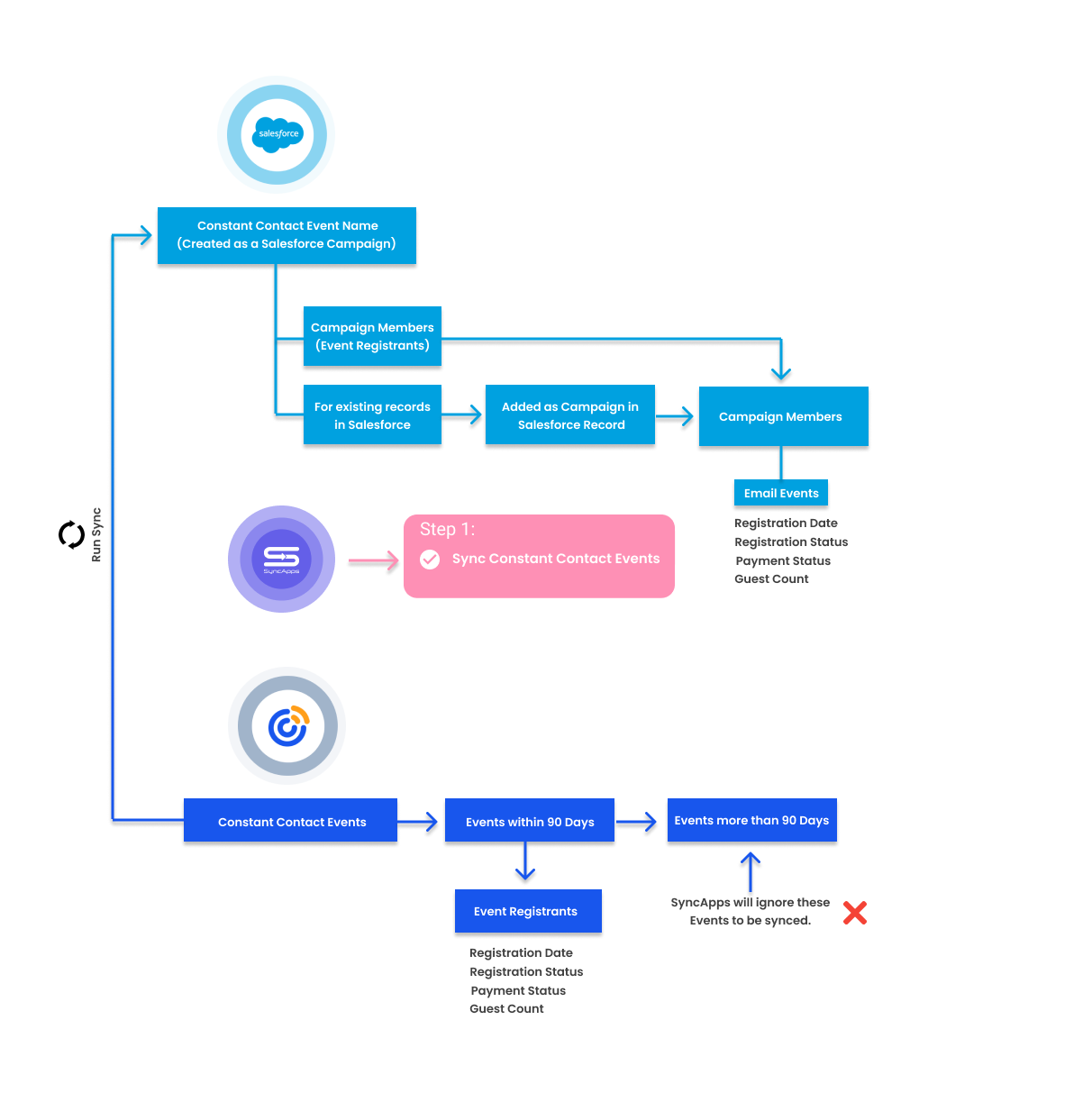 Creating invitations and tracking RSVPs for upcoming events is super easy using Constant Contact.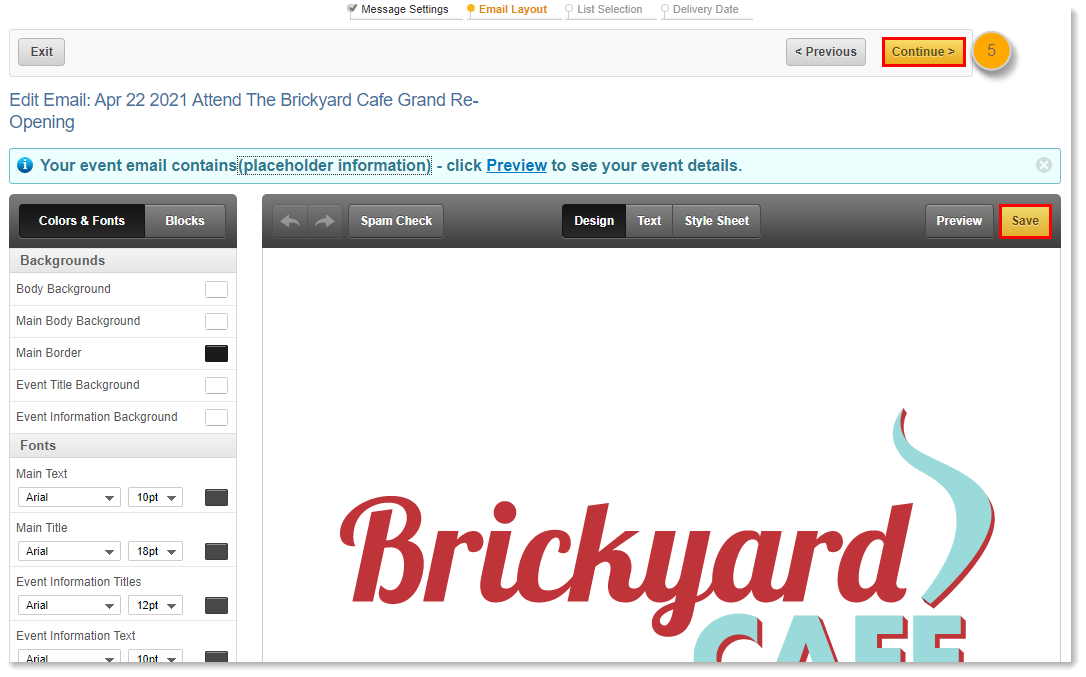 This article is perfect if you hold events, online or offline!
Take a look at how the Step 1 settings are laid out below and to get Event Campaigns to sync back to Salesforce just check this feature.
Then in Step 2, select Constant Contact Version 2 API to connect. (V3 API does not currently support Constant Contact Events due to their API not being available for it).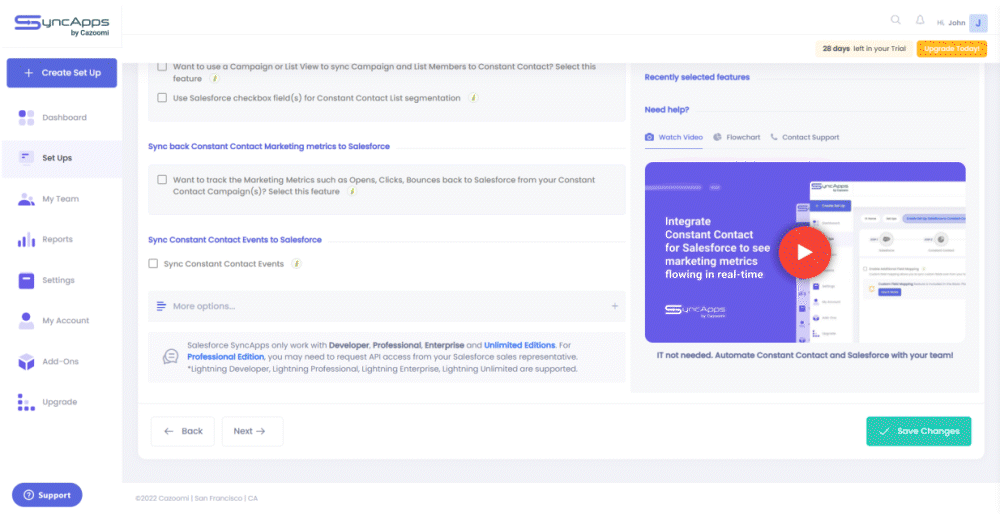 Note: -- By default, SyncApps syncs Registration Date, Registration Status or RSVP Status, Payment Status, Guest Count, and Payment total all into the "Email Events" field. These premapped fields cannot be mapped to other Salesforce Custom fields.
These fields are already premapped to the following Salesforce Campaign Member fields:
RegistrationDate__c Registrant to Registration Date (if not empty)
PaymentStatus__c to Registrant Payment Status
RegistrationStatus__c to Registrant Registration Status
AttendanceStatus__c to Registrant Attendance Status
GuestCount__c to Registrant Guest Count
By default, SyncApps will automatically create these fields in the Salesforce Campaign Member object for you and sync back the data from Constant Contact Event Campaigns, just need to make sure that the "Email Events" is added to your Campaign Member page layout.
How to set up Email Events in Salesforce Campaign Member Page Layout?
In Salesforce, head to the Setup page. Tap the gear icon and tap Setup > Campaign Member Page Layout then drag the "Email Events" field in the Layout,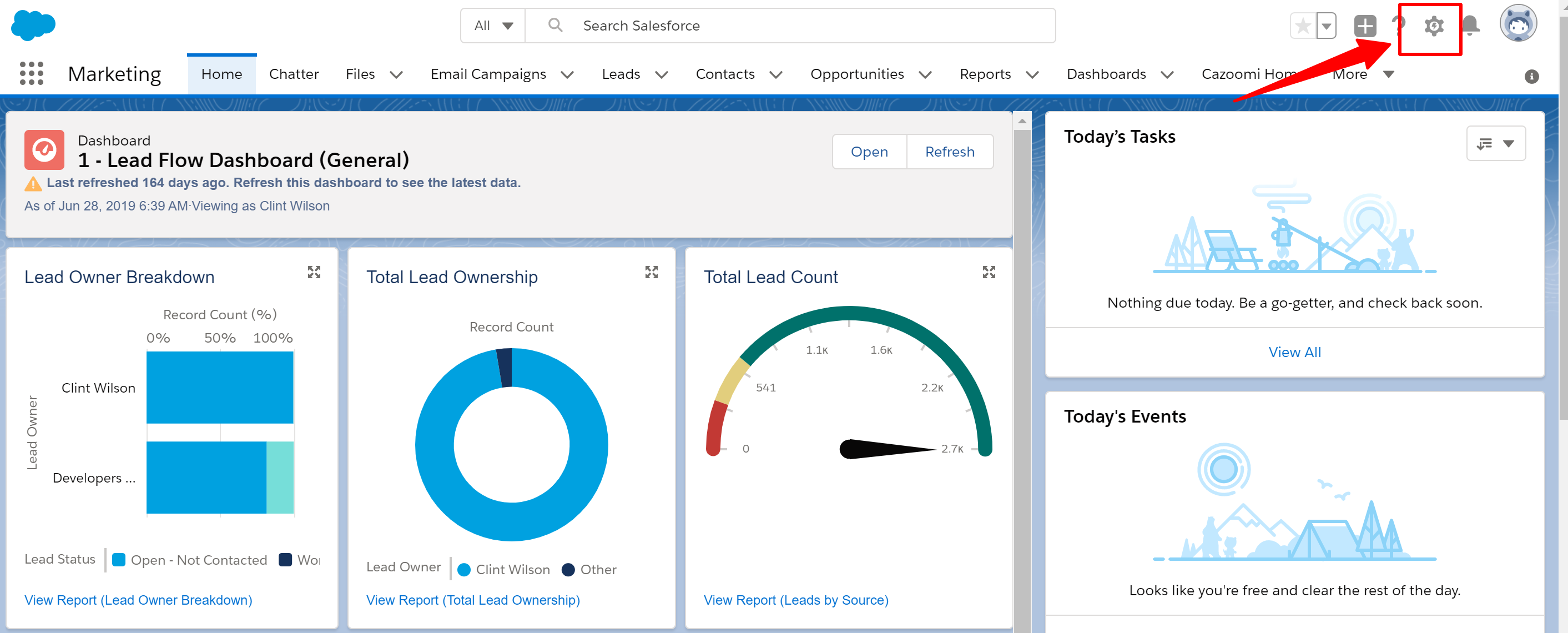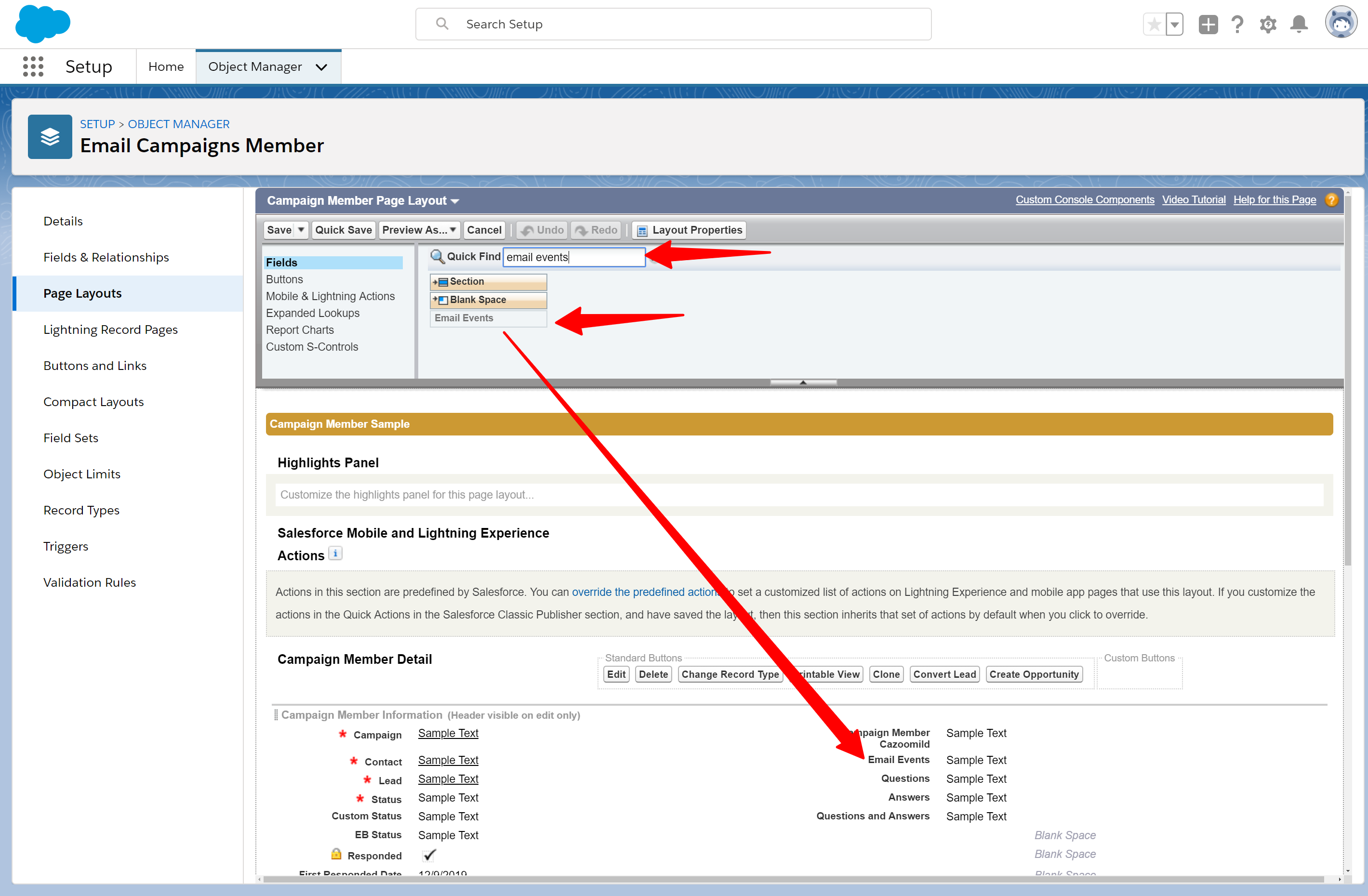 If you want to then map separate custom events fields back to Salesforce fields then enable this feature "Use Separate Custom Fields for Event Marketing Fields" and then in Step 4 the Field Mapping area can be used to map back Event Registrant fields from Constant Contact to Salesforce individual fields.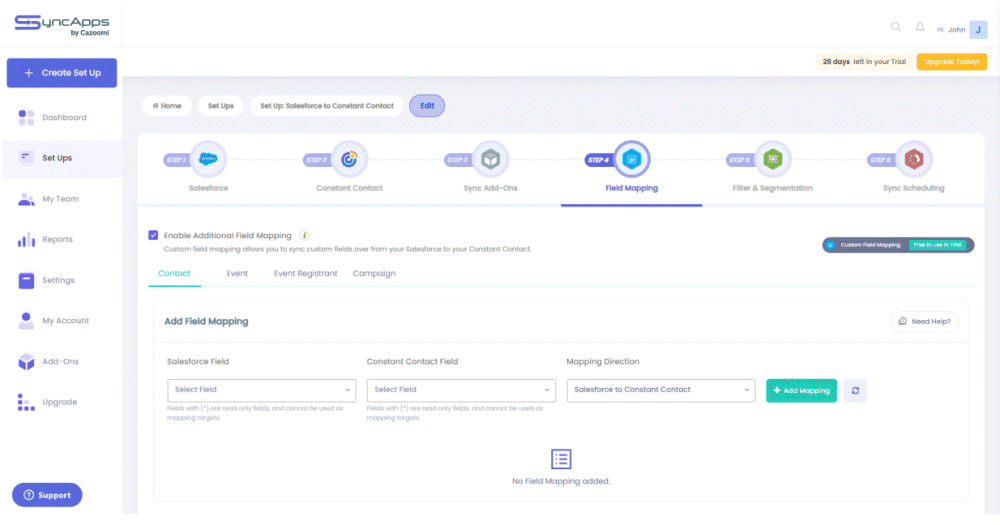 You'll just need to map out these following fields over in Step 4 of your Set Up plus you may be able to add another field if you'd like.
How does it look?
In a Constant Contact Event Campaign, the event will be created as a Salesforce Campaign and the Event Registrants will be created as Campaign Members together with the Event Registrant details: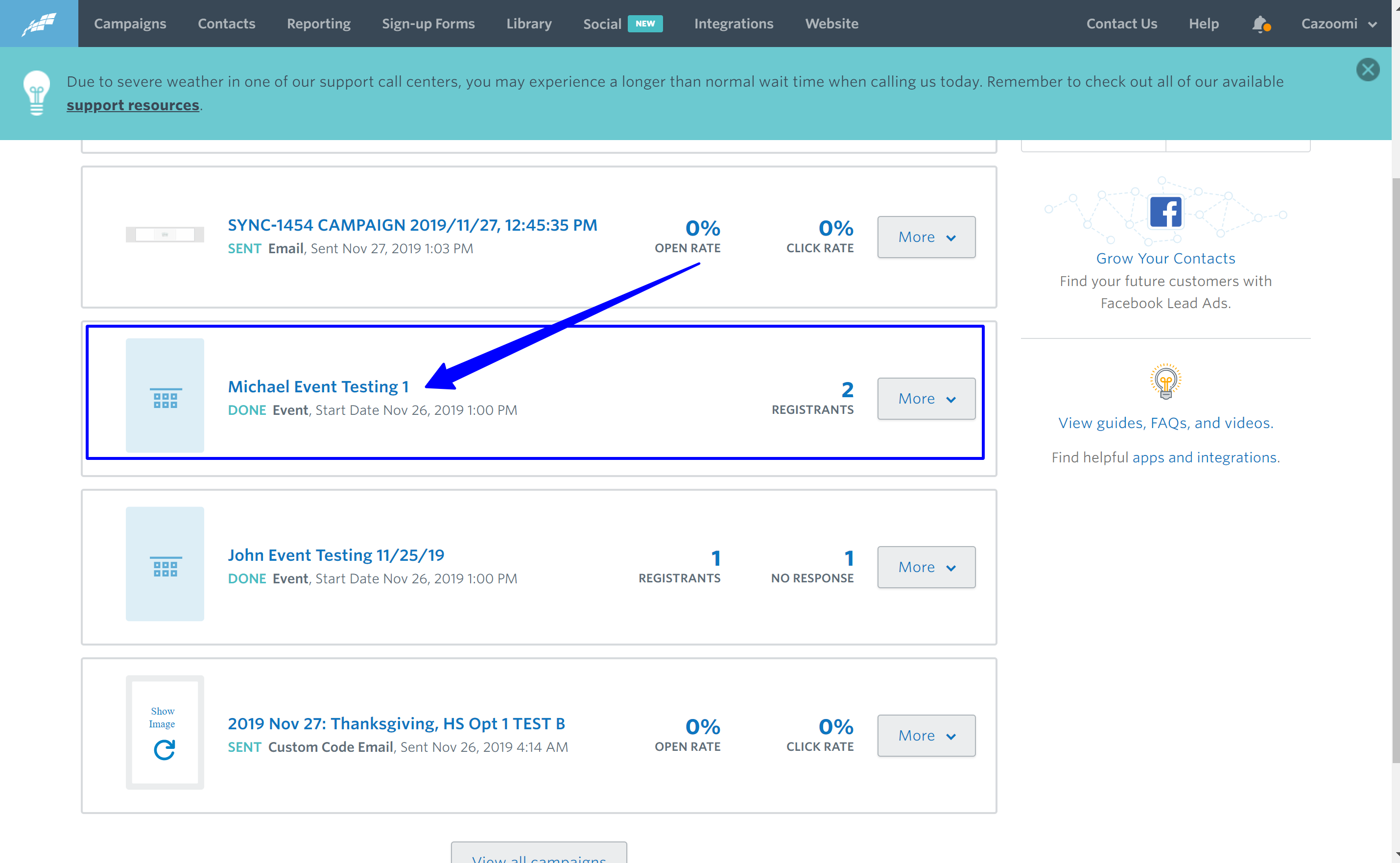 After the sync in SyncApps is completed, the Event will now be created as a Campaign in Salesforce. The name of the Salesforce Campaign will be the same exact name as the Constant Contact Event.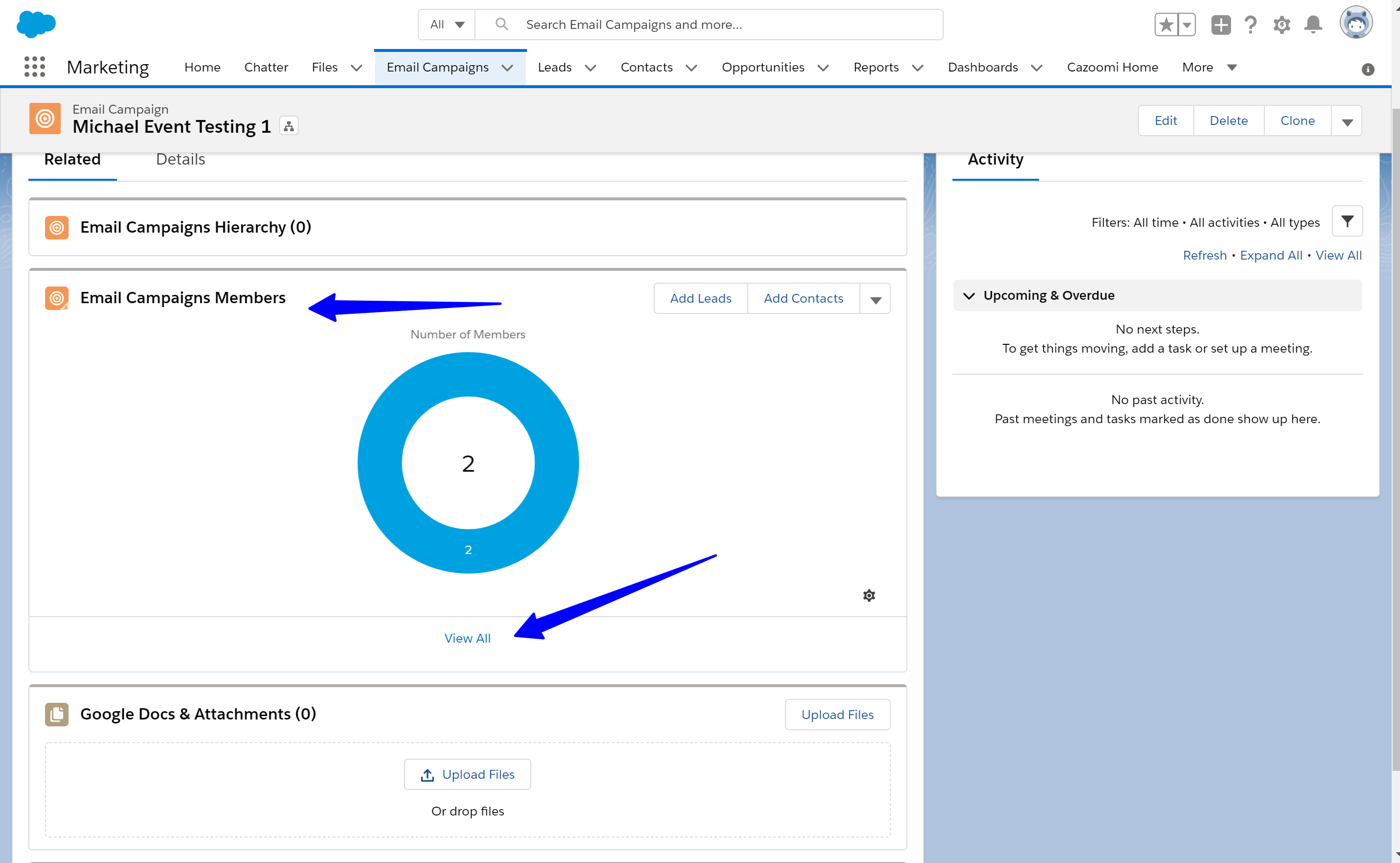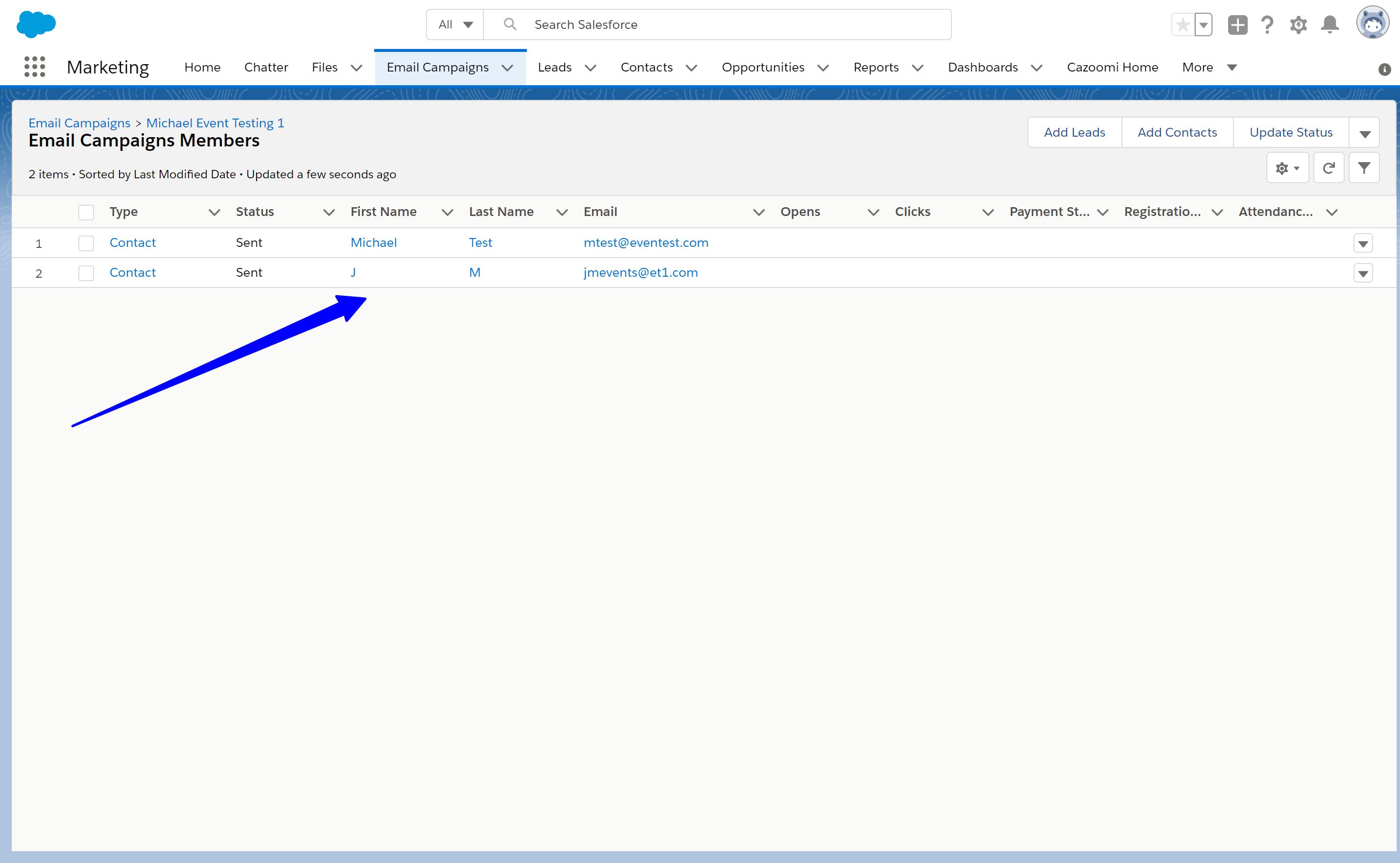 By default, SyncApps automatically syncs Registration Date, Registration Status or RSVP Status, Payment Status, Guest Count, and Payment total all into to the "Email Events" field.
When the Registrant becomes a Contact in Salesforce is when the standard field mapping applies for Contacts in SyncApps Step 4 Field Mapping. These Fields can be overridden if needed just use the "More Options" feature in Step 4.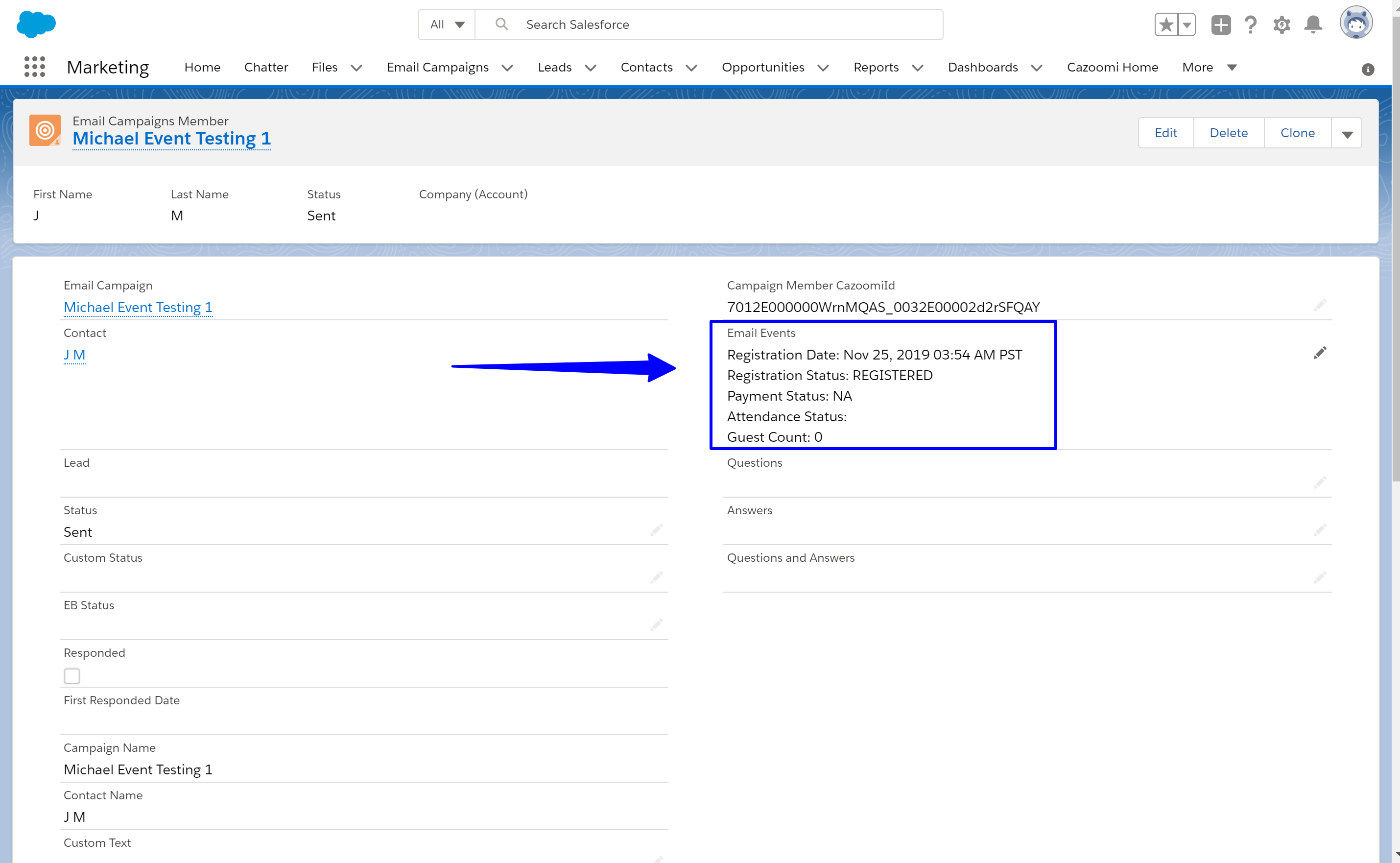 To map these Email Events fields to separate fields instead of one please select the feature to do so in Step 1 of the automation for "Use Separate Custom Fields for Event Marketing Fields".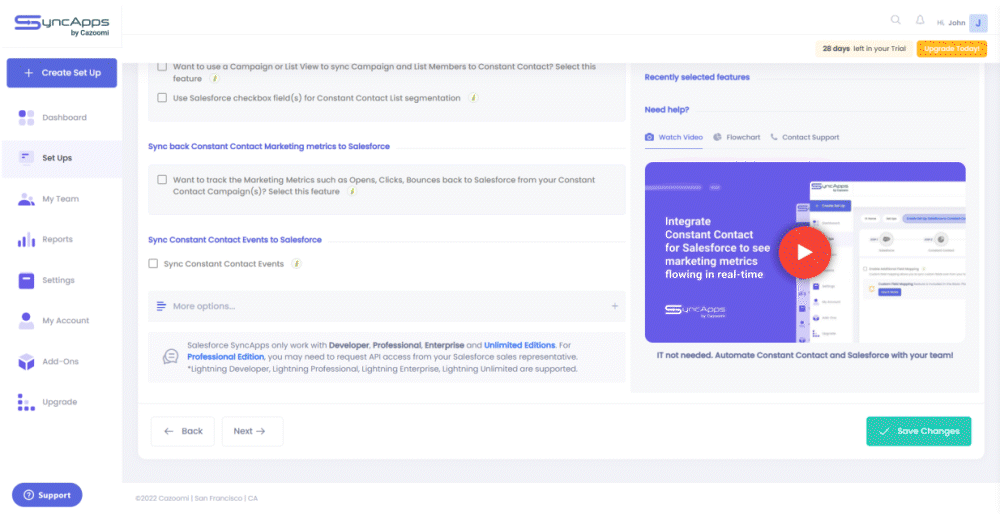 If you need to create a Salesforce Opportunity from each Event then see here.
If you need to get a better understanding of how Constant Contact Event Campaigns work in detail head to this article.
Need some help?
Check out the options below on how you can contact our support team and find the answers you need to help you with your SyncApps integrations.
Help Center & Email is 24/7 to support@cazoomi.com | Live Chat & Phone is scheduled
FAQs
Check out these Help Desk articles for answers to frequently asked questions.