Are you struggling to recover your Account? Hitting a wall when trying to log in to your SyncApps account now that your former Team Member is no longer with your company to get the integration reviewed?
Worry no more! Our support can help 24/7.
There are some instances that once a Team Member is no longer with your company, they might forget to assign the Main user or Team Lead to a teammate who will be taking over the integration day to day management. To get the integration assigned over, just reach out to our 24/7 Support team today to overcome this hurdle.
Another workaround is to reset your SyncApps password.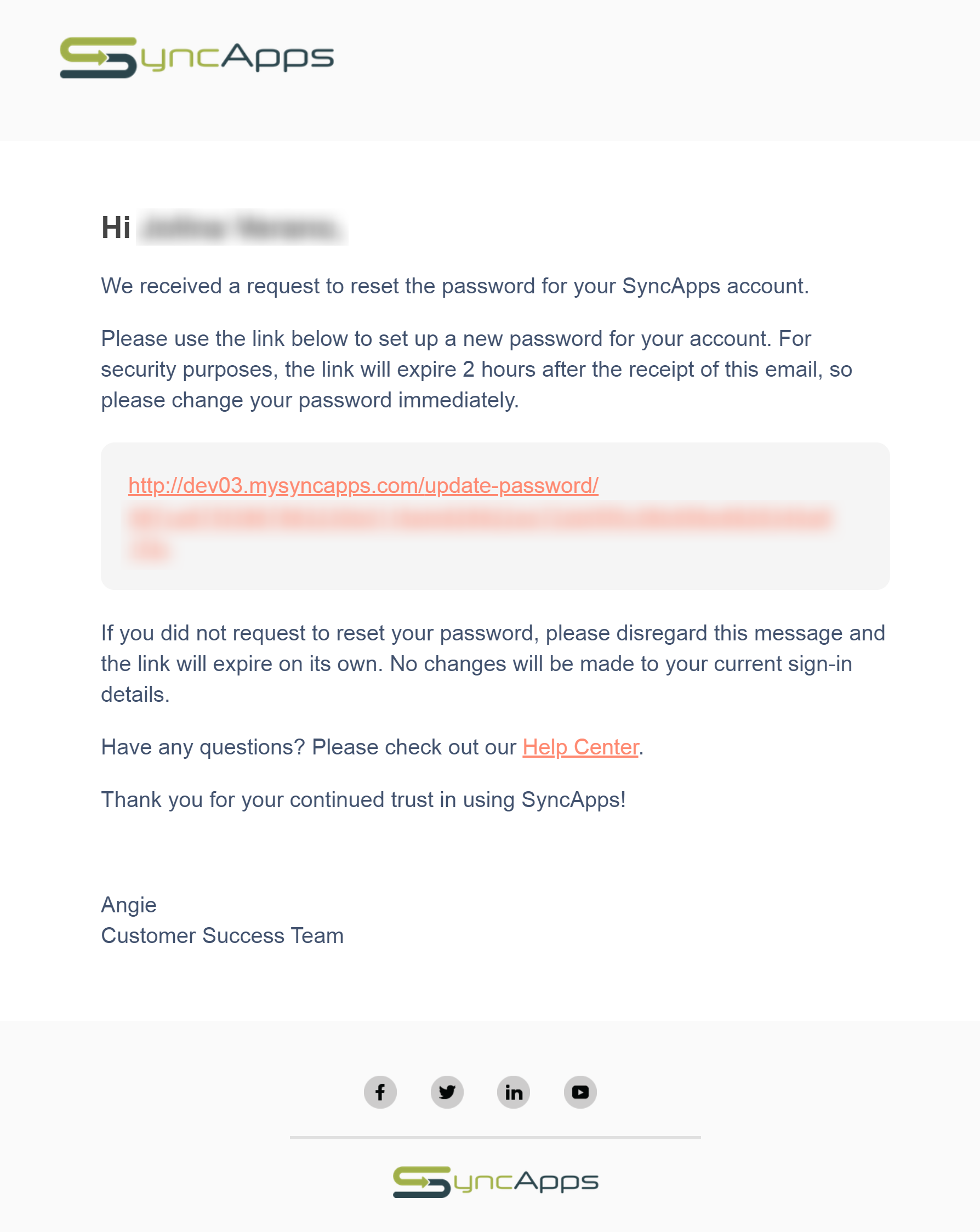 Be sure to check out our subscriber's story here on how SyncApps helped them save 100s of hours per year!