Getting Started - Campaign Layout fields:
Once you have created an integration Set Up (don't worry it is simple to create) from your dashboard and are on Step 1 selecting "Sync Campaign Response" and if selecting "Create Salesforce Campaign" or "Create Salesforce Campaign + Activity" and clicking next will auto-create the Campaign Response fields in Salesforce by SyncApps such as opens, clicks, and bounces.
See a video on setting up these fields in Salesforce Lightning:
Sync Campaign Responses enabled the feature is required in Step 1 of your Integration Set Up before fields are automatically created by SyncApps.
In Lightning Salesforce:
We also support your Marketing Automation Email Campaigns to track the metrics to Salesforce in various ways to meet any requirement.
Email metrics flow back to Salesforce based on your choice in Step 1 of your Sync Profile Setup.
Campaign in Salesforce
Activity in Salesforce
Both Campaign & Activity
Note + HTML Template
Create Salesforce Campaign Only (No Campaign Member)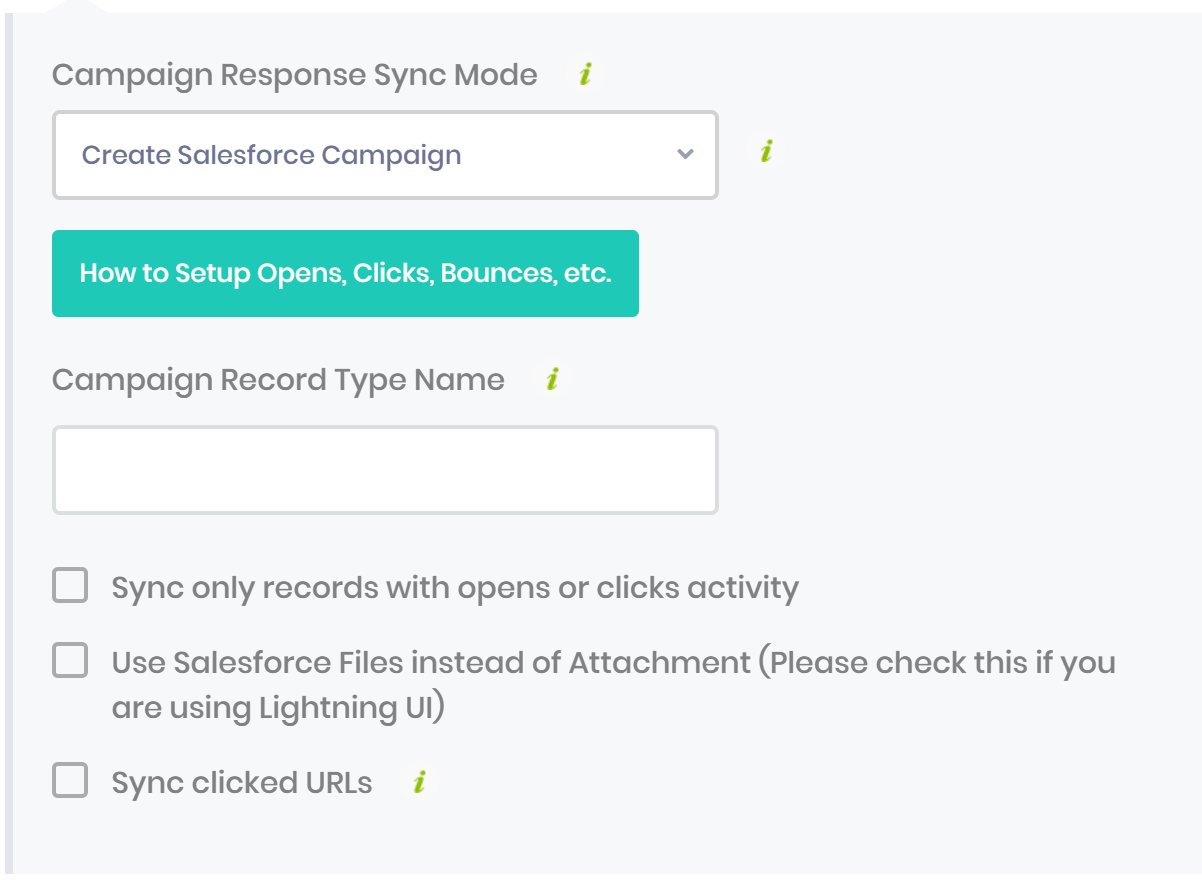 Please also be sure to place the Activity fields created by SyncApps on your Contact or Lead layouts.
*Using Accounts Object (Person accounts) and need to see Campaign Metrics?
Basically, there are 3 layouts that need to be edited in order to work for Salesforce Professional Edition with API Enabled:
* Campaign Page Layout: Add Campaign CazoomiId (optional for Enterprise Edition but make sure username has access to the fields)
* Campaign Member Page Layout: Add Campaign CazoomiId, Clicks, Bounces, Forwards, etc. (optional for Enterprise Edition but make sure username has access to the fields)
* Contact/Lead Page Layout: Add Clicks, Bounces, Forwards to Campaign History related list. (optional but needed to see the metrics in contact/lead layout.)
Salesforce layouts check:
* Drag Campaign Cazoomiid into the Email Campaign Page Layout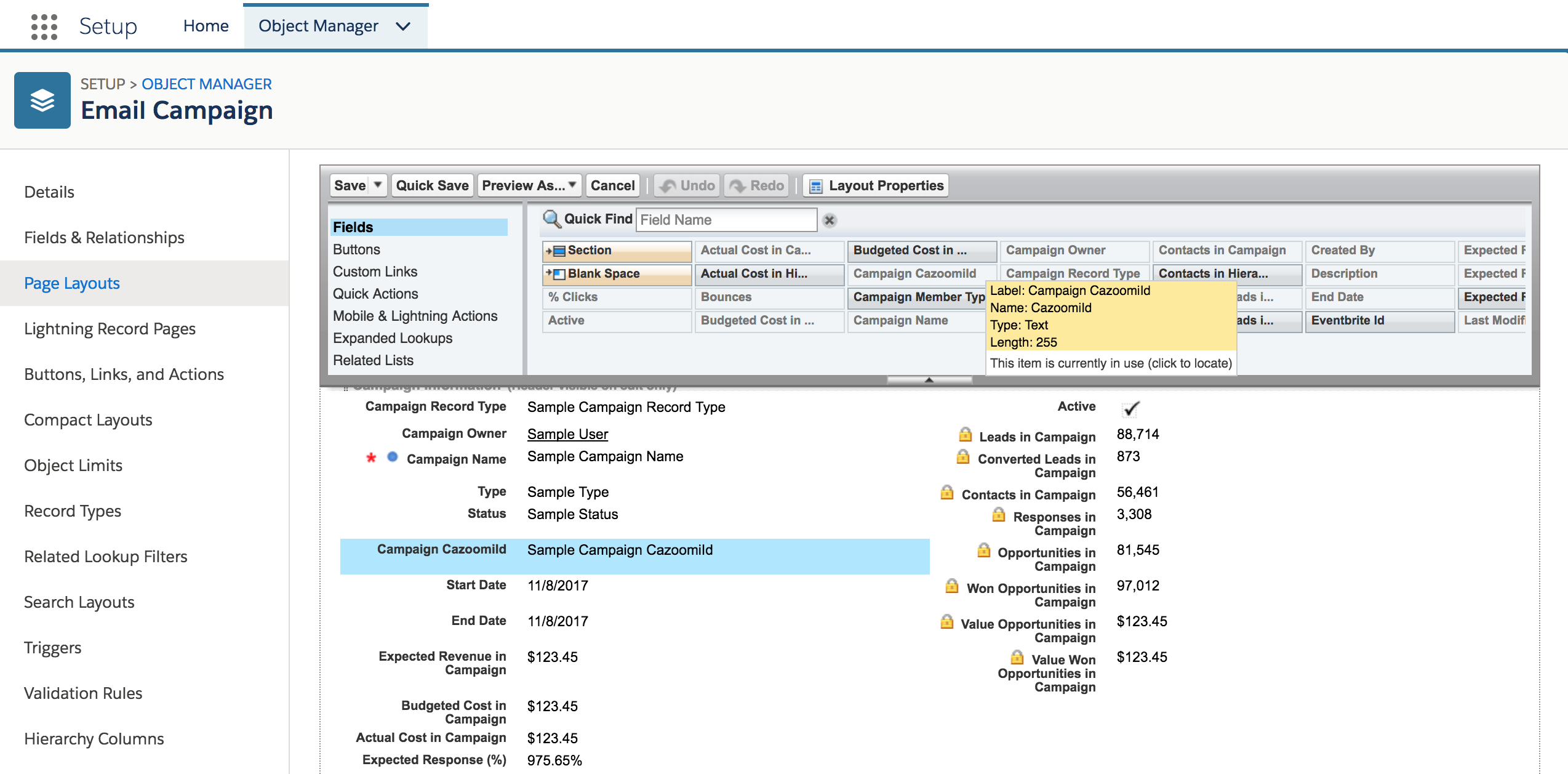 * Drag CampaignMember Cazoomiid into the Email Campaigns Member Page Layout and any fields you want to report on like Opens, Clicks, Forwards and Bounces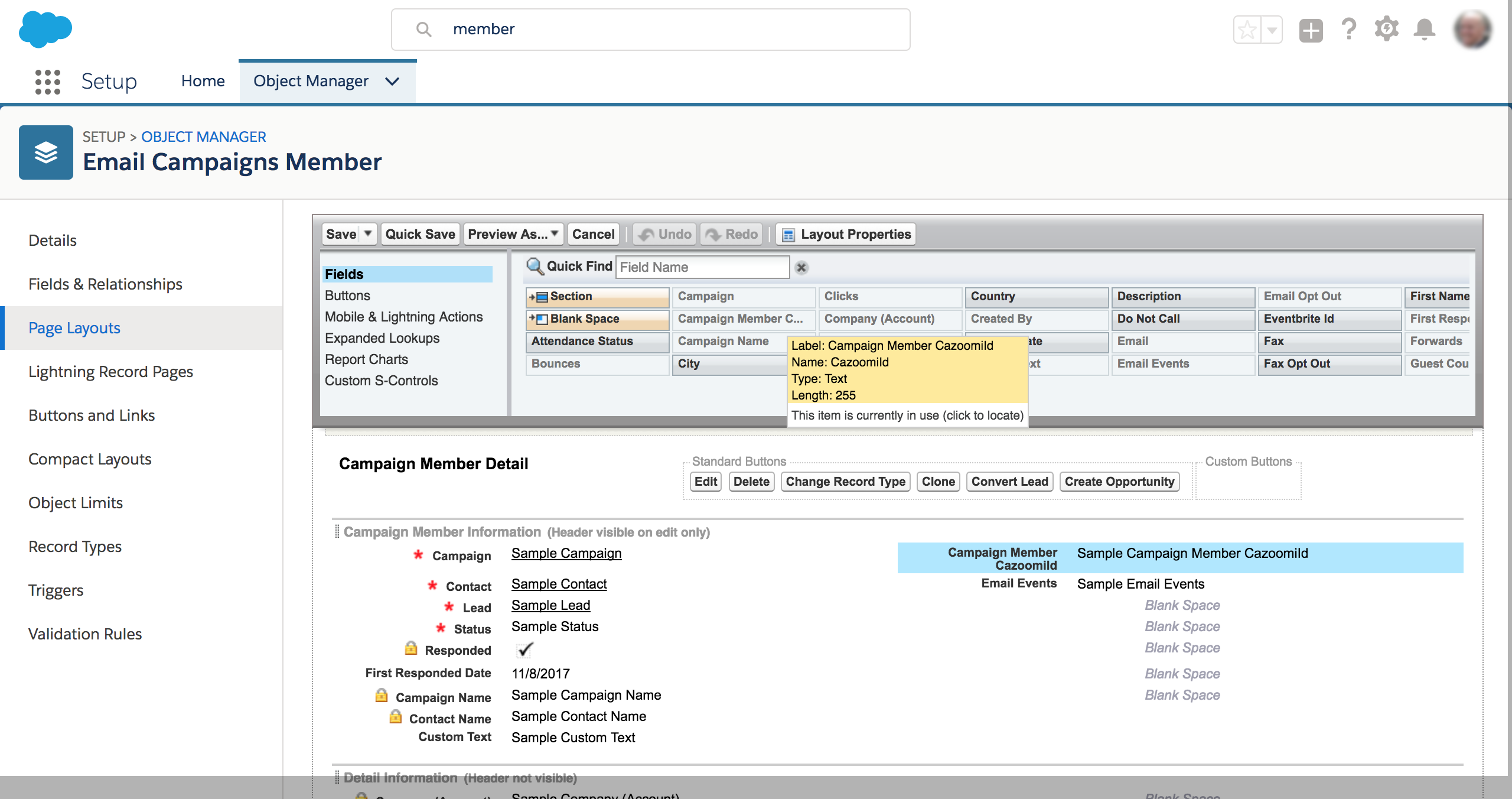 * The Campaign metrics fields placed in Campaign History layout (related lists) + Email Events will bring in the "URLs clicked" in the email into Salesforce from your Marketing Automation solution upon each scheduled daily sync
*Campaign Response is synced every 24 hours so need real-time Marketing Metrics sync? Upgrade to Enterprise today from your Dashboard!
Individual Contact Record:​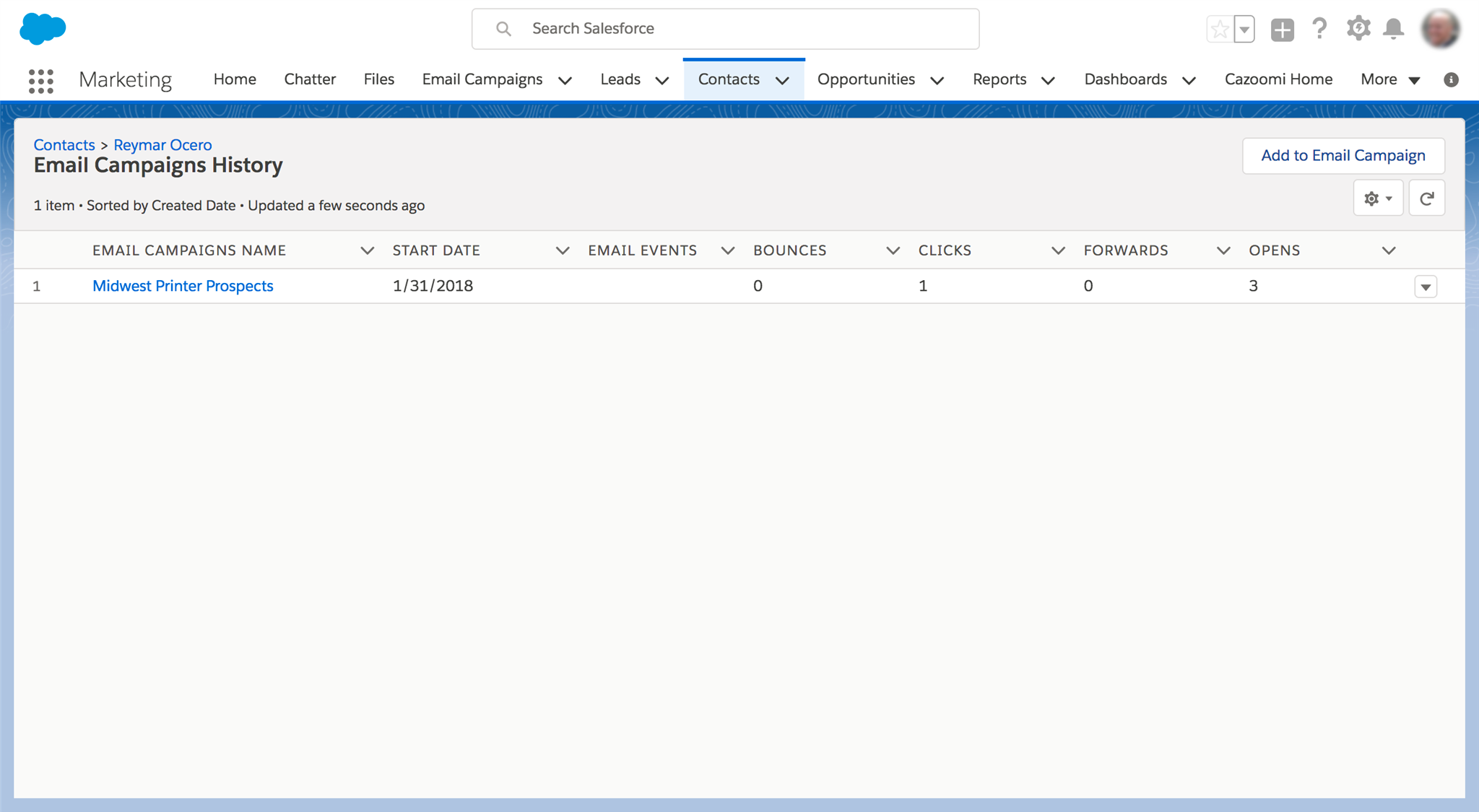 If using Salesforce Campaigns only then the Full Sync Add-On is needed if you use Salesforce Campaigns as List in SyncApps and want to automatically remove members. This will manage automatic Contact, Lead record removal features for Campaign members to Email Marketing Lists and Groups on each Full Sync schedule.
What this means is anytime a record is added to OR removed from a synced Salesforce Campaign, created by SyncApps, it will always be in sync with the Act-On Software, Constant Contact, Delivra, ExactTarget, Mailchimp & VerticalResponse Lists/Groups/Categories/Segments.
Need to Report on all SyncApps custom fields for Campaign Responses?
See how here!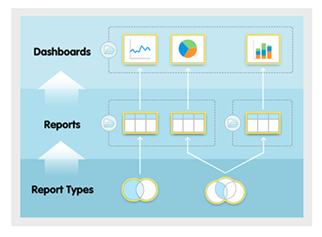 Any questions you have, please shoot our CRM team a note today.